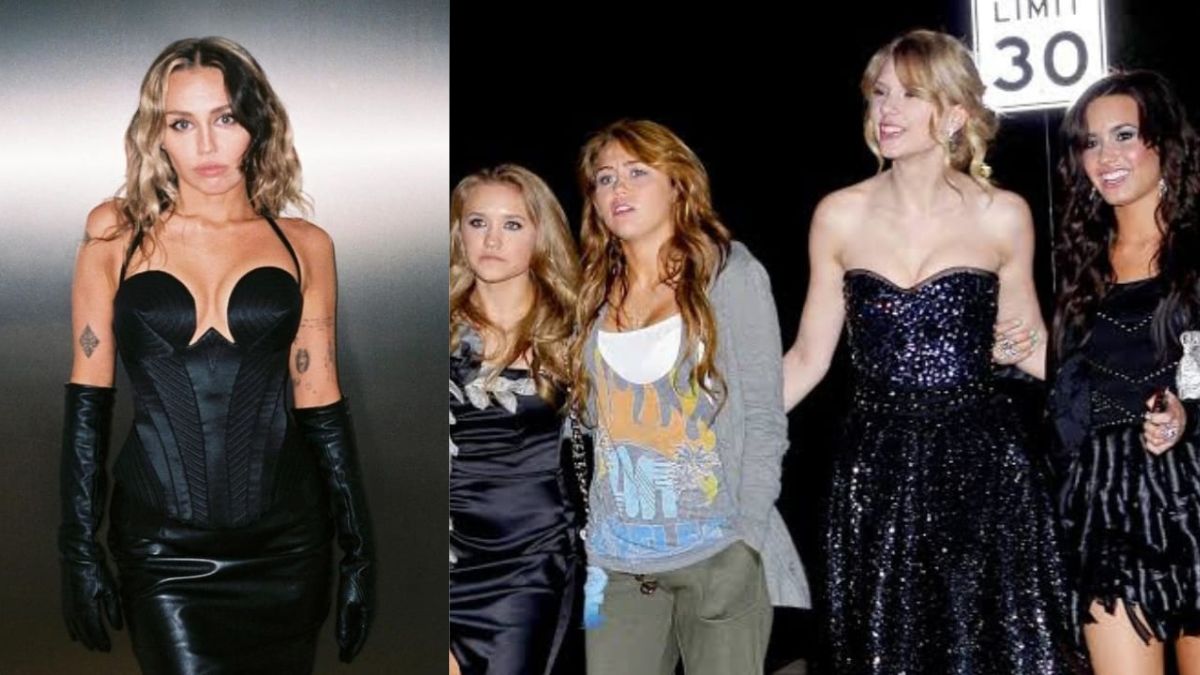 Miley Cyrus, the famous Flowers singer, has recently been posting some unique things on TikTok and keeping it all pretty. Her new song, Used To Be Young, has sent her down "nostalgic" memory lane. In one of her most recent videos, she unearthed an old photo of herself with Emily Osment, Taylor Swift, and Demi Lovato. This shot drew a lot of attention and got people talking about being true to themselves.
Miley is wearing sweatpants, a cardigan and a tank top in the photo, while Emily, Taylor and Demi are all suited up in chic black cocktail dresses. Miley joked that the photo would become a meme and urged others to "be the Miley of your friend group."
But then she stunned everyone by remarking, "If you guys didn't know I was bisexual from this damn picture, I dunno what's wrong with you."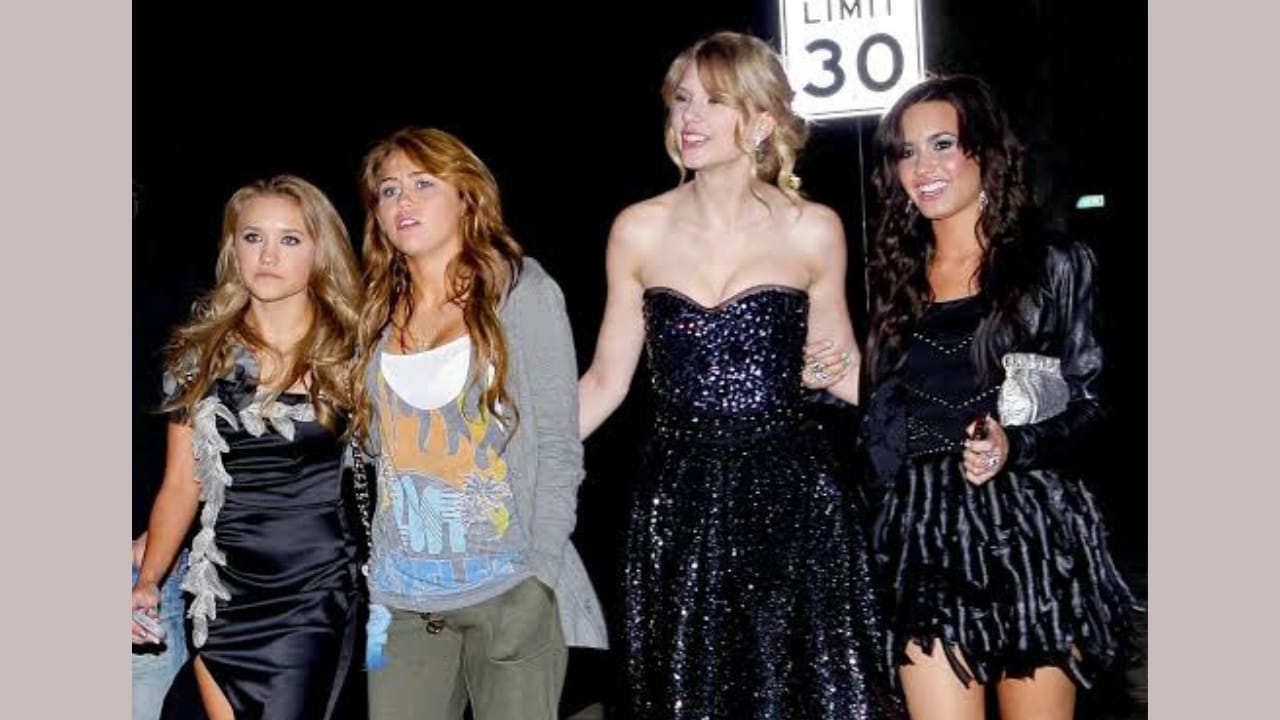 Miley's video is extremely fantastic since she combined humour and honesty. She also shared an amusing anecdote from the day they were leaving the Grammys and heading to the Cheesecake Factory. She added, "I literally think we were leaving the Grammys to go to the Cheesecake Factory. Me and Emily and Taylor Swift and Demi Lovato are going to the Cheesecake Factory! These are some classy ladies!"
The singer has always been forthright about her identity. She stated in 2015 that she is pansexual and does not want to be labelled. She's gone on a journey to understand gender and sexuality, and she's not scared to express herself.
According to one of the interviews, Miley stated, "I always hated the word 'bisexual,' because that's even putting me in a box. I don't ever think about someone being a boy or someone being a girl."
Miley, who grew up in a traditional Southern home, knew it would take time for her parents to understand, but she had trust that they would.
Miley has been an advocate for LGBTQ+ visibility since her days as Hannah Montana on the Disney Channel. Indeed, her interviews demonstrate that she is all about being authentic and challenging norms. "Girls are way hotter!" she once said.
Miley Cyrus is clearly using her platform to push others to embrace who they are, whether it's sharing amusing stories or being upfront about her identity.