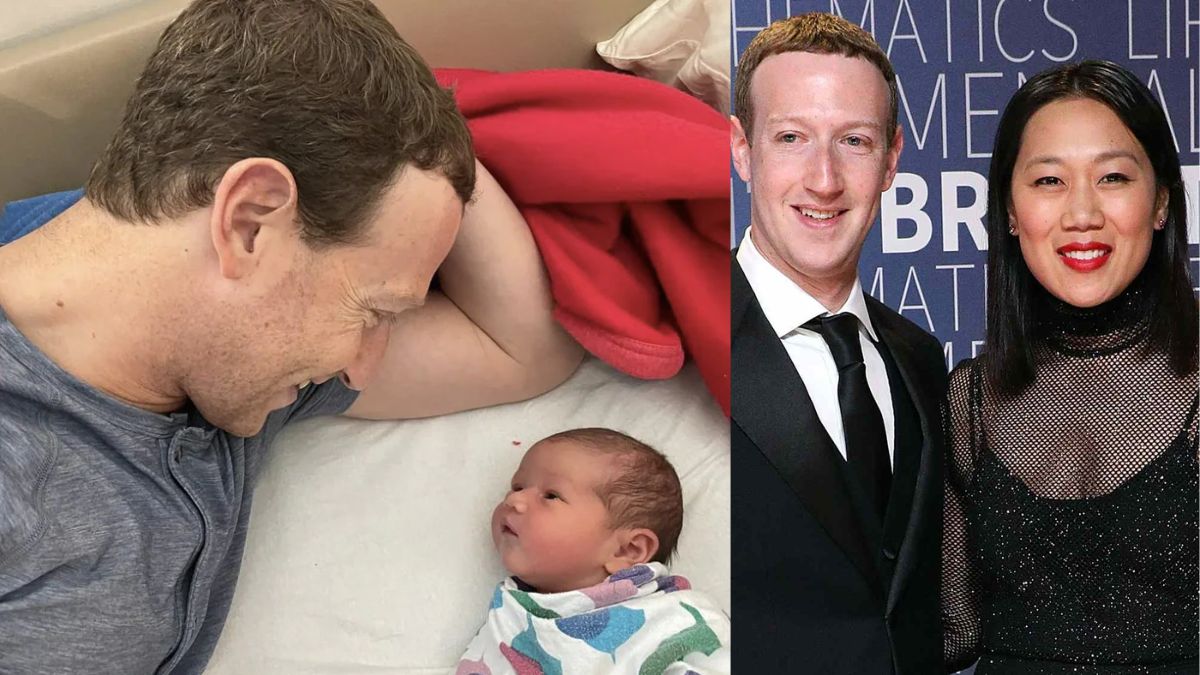 With the birth of their daughter Aurelia Chan Zuckerberg, Mark Zuckerberg and his wife Priscilla Chan welcomed their third child. The CEO of Meta published adorable pictures of the newborn along with a social media post on the birth of her daughter. He added that Aurelia was a "little blessing."
Aurelia can be seen sleeping on her mother's chest on the hospital bed in another photo, while he can be seen admiring and smiling at her in another.
Zuckerberg and Chan had two daughters August, 5, and Maxima "Max," 7, and Aurelia is their third one. Max and August are having a new baby sister, the couple stated in their initial pregnancy announcement from September. In the photo, Priscilla and Zuckerberg were smiling at the camera as his hand was resting on her womb.
The Meta CEO had revealed his wife's pregnancy in September of the previous year. He stated, "Lots of love. Happy to share that Max and August are getting a new baby sister next year". In the photo, Mr Zuckerberg placed his hand on Ms Chan's bump as the duo smiled at the camera.
The two have a unique love story, since Zuckerberg and Chan first connected while waiting in line for the restroom at a party in 2003. He was a second-year university student at the time, and she was a first-year. In 2010, they moved in together, and in 2012, they got married. Their guests were stunned by their outdoor wedding ceremony in Palo Alto since they mistook it for Chan's medical school graduation.
On February 24, the family also celebrated Priscilla's birthday.