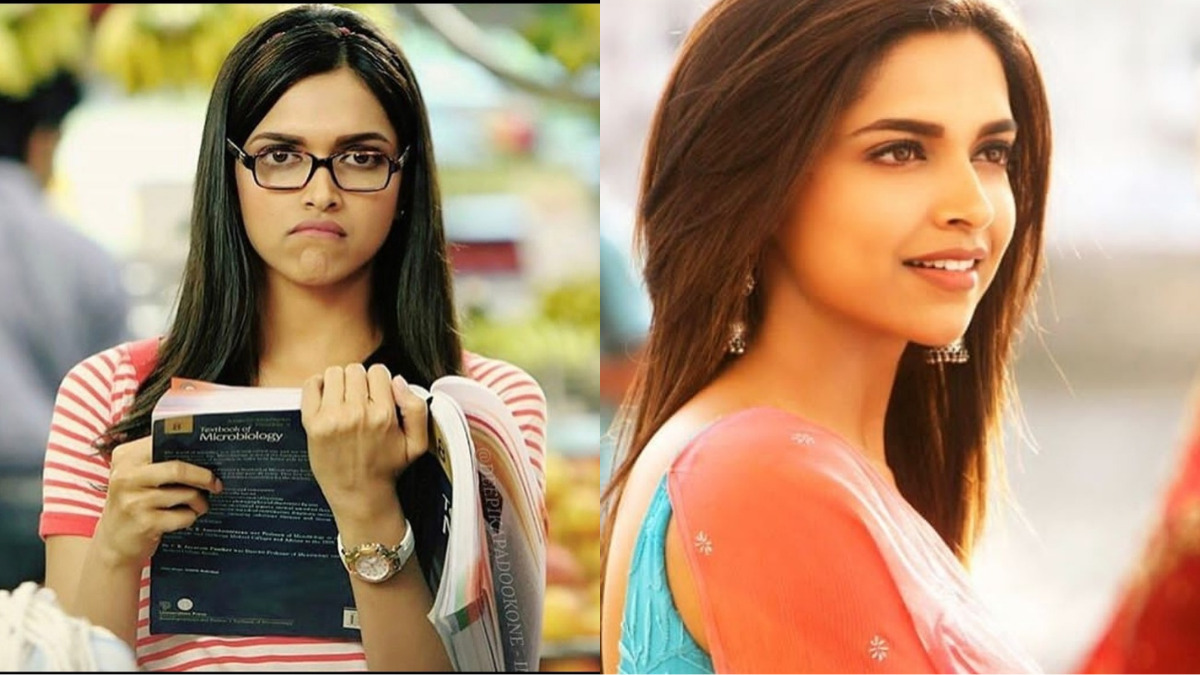 courtesy- Instagram
5) Om-Shanti-Om
Released on:- November 9, 2007.
Director:- Farah Khan.
Cast:- Deepika Padukone, Shah Rukh Khan, Kirron Kher, Arjun Rampal, and Shreyas Talpade.
Making her iconic Debut with Farah Khan's Om Shanti Om alongside Shah Rukh Khan, Deepika established a name with a huge fan base of herself.
The Romantic-Revenge movie with a twist of Comedy and Fantasy, Om Shanti Om tells the story of a junior artist named Om Prakash who is reincarnated as the superstar Om Kapoor, who decides to seek revenge on filmmaker Mukesh, who brutally killed her wife actress Shantipriya, who Om loved dearly in his last life.
4)Yeh Jawani Hai Deewani
Released on:- May 31, 2013.
Director:- Ayan Mukerji.
Cast:- Deepika Padukone, Ranbir Kapoor, Kalki, and Aditya Roy Kapoor.
Like a breath of fresh air, Yeh Jawani Hai Deewani is a comfort movie for many youths out other and Deepika's Character, which is a homage to all the awkward, studious and Introvert girls, is known to be one of her best characters.
The movie revolves around the lives of two former classmates Bunny and Naina, who are opposites of each other. However, after meeting each other during a trekking trip, Naina realized his feelings for Bunny, who is leaving the country to pursue his career. After 8 years, their paths crossed once again, and this time Bunny falls for Naina and refuses to let her go.
3) Piku
Released on:- May 8, 2015.
Director:- Shoojit Sircar.
Cast:- Deepika Padukone, Irrfan Khan, and Amitabh Bachchan.
Piku is a wholesome and light-hearted movie, which delivers a very strong yet emotional message.
The movie follows the life of Piku, a young and talented architect, who decides to take care of her old but stubborn father, which totally different ideologies from hers.
2) Bajirao Mastani
Released on:- December 18, 2015.
Director:- Sanjay Leela Bhansali.
Cast:- Deepika Padukone, Deepika Padukone, Priyanka Chopra, and Mahesh Manjrekar.
One of the most aesthetically pleasing ever made in Bollywood, Bajirao Mastani is a movie about the heroic Maratha, Peshwa Bajirao, who is married to Kashibai. However, his life takes a turn when he falls for Mastani.
1) Padmaavat
Released on:- January 25, 2018.
Director:- Sanjay Leela Bhansali.
Cast:- Deepika Padukone, Ranveer Singh, Shahid Kapoor, and Aditi Rao Hydari.
One of the best movies which proves the versatility of Deepika Padukone as an actress.
The movie is said to be based on real-life events involving the life of Queen Padmavati who is married to the ruler Maharawal Ratan. Known for her beauty, the happily married life of Queen Padmaavati takes a turn, when Alauddin Khilji, to win her over, declares war on their kingdom.