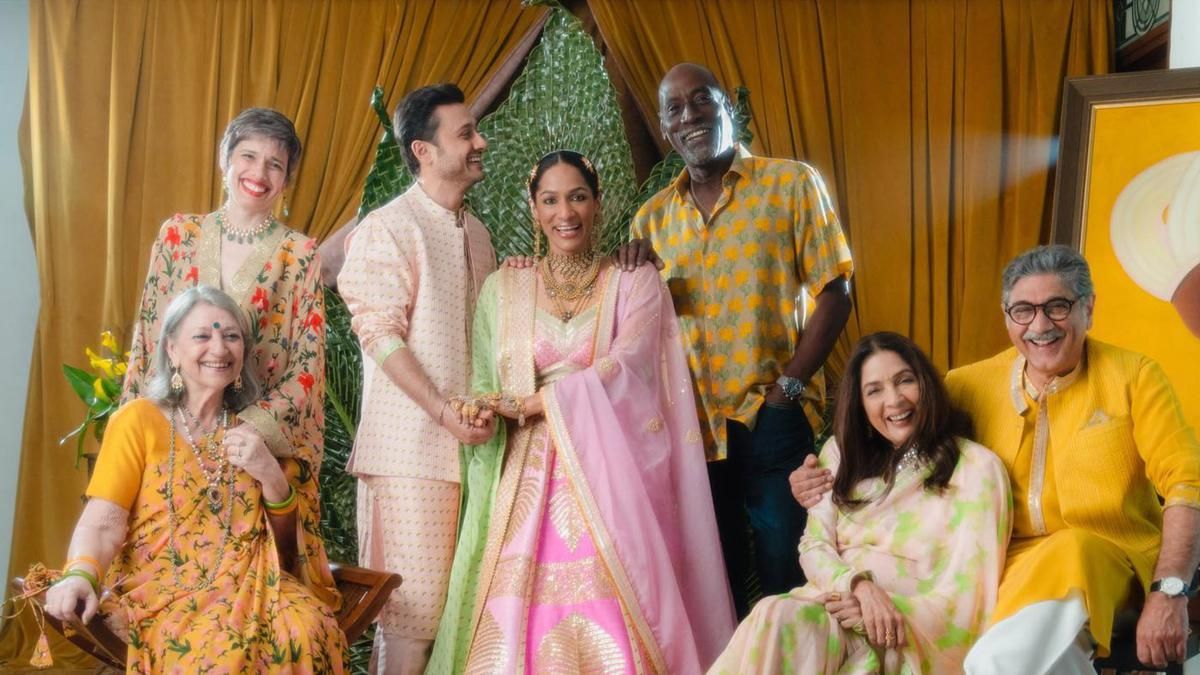 On January 27, renowned fashion designer Masaba Gupta married actor Satyadeep Misra, and she shared a number of photos from the event on Instagram. All Masaba's family members were present, including her father and cricketing icon Viv Richards. Vivian Richards can be seen standing behind Masaba in a family photo, while Neena Gupta and her husband Vivek Mehra are seated. Masaba shared a photo of her family and stated, "For the first time ever – My whole life came together. This is us. My beautiful blended family Everything from here on is just bonus." Now, a few days after the wedding, Masaba has penned special notes for her mom Neena Gupta, dad Viv Richards and stepdad Vivek Mehra.
Neena Gupta, Masaba's mother, donned an ivory organza saree with a mint green design for the wedding of Masaba and Satydeep. Neena Gupta looked incredibly lovely in the saree, which she purchased from Masaba Gupta's racks. Masaba complimented Neena Gupta for raising her to be a "lioness" in a post that included a picture of her mother alone. The sweetest thing, she wrote. "I am grateful that you raised me to be a LIONESS." The kind entrepreneur you see in me is all because to this man, she stated with a photo of Vivek Mehra wearing a yellow kurta combo. The most giving heart and the kindest mind.
Masaba then posted a solo picture of her father Viv Richards in a beige and yellow printed silk shirt. She quoted Al Pacino's line from Scarface and wrote, "The eyes, chico. They never lie. My fierce father, a gentle giant and I'm so glad I got not just your nose but also your shoulders to take on the world just like you did and emerge a fighter."
Check out her notes below.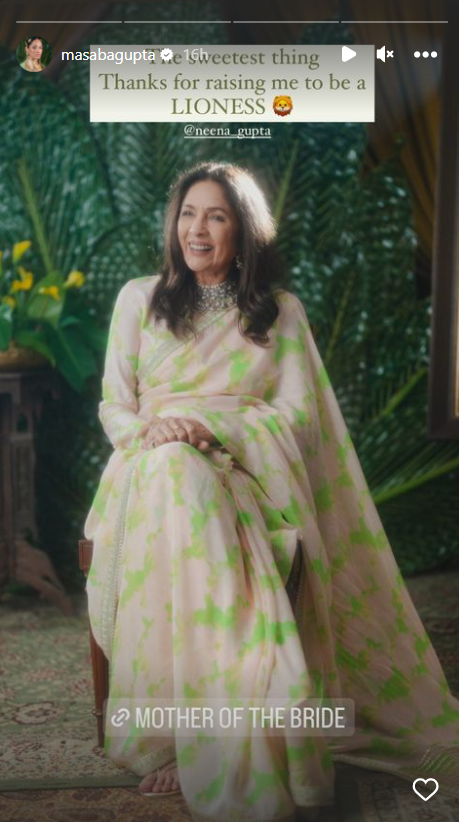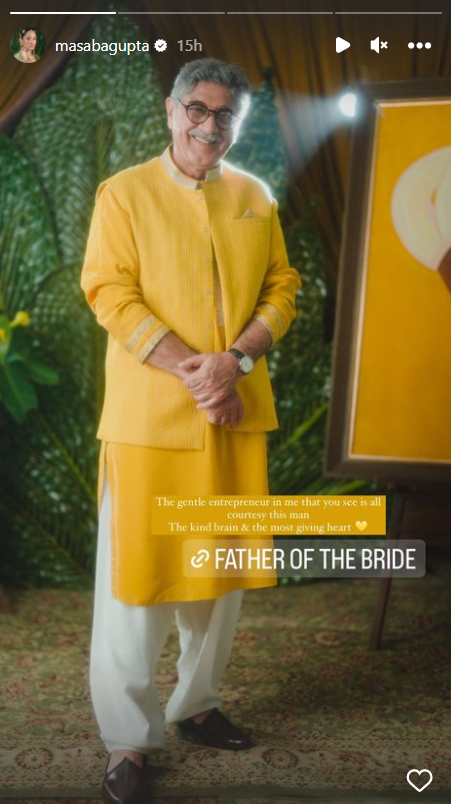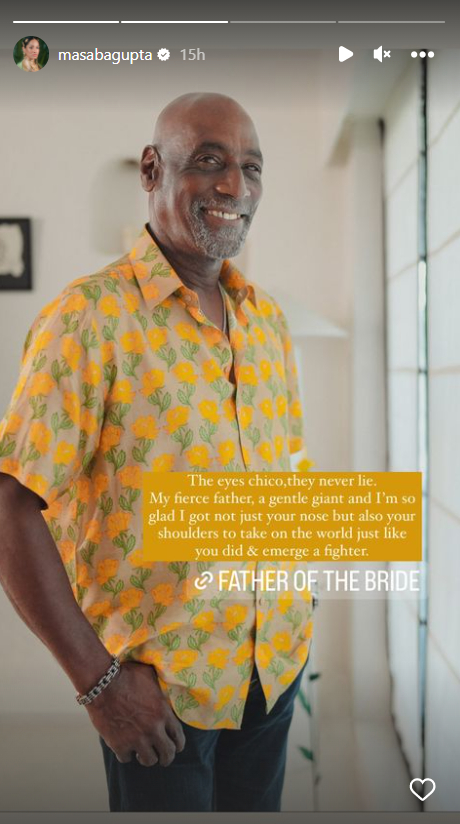 On Friday morning, Masaba and Satyadeep Misra were married in court. After that, they had a wedding party in the evening that their relatives and business associates attended. At the celebration, celebrities including Sonam Kapoor, Rhea Kapoor, Dia Mirza, Soni Razdan, and others were spotted.