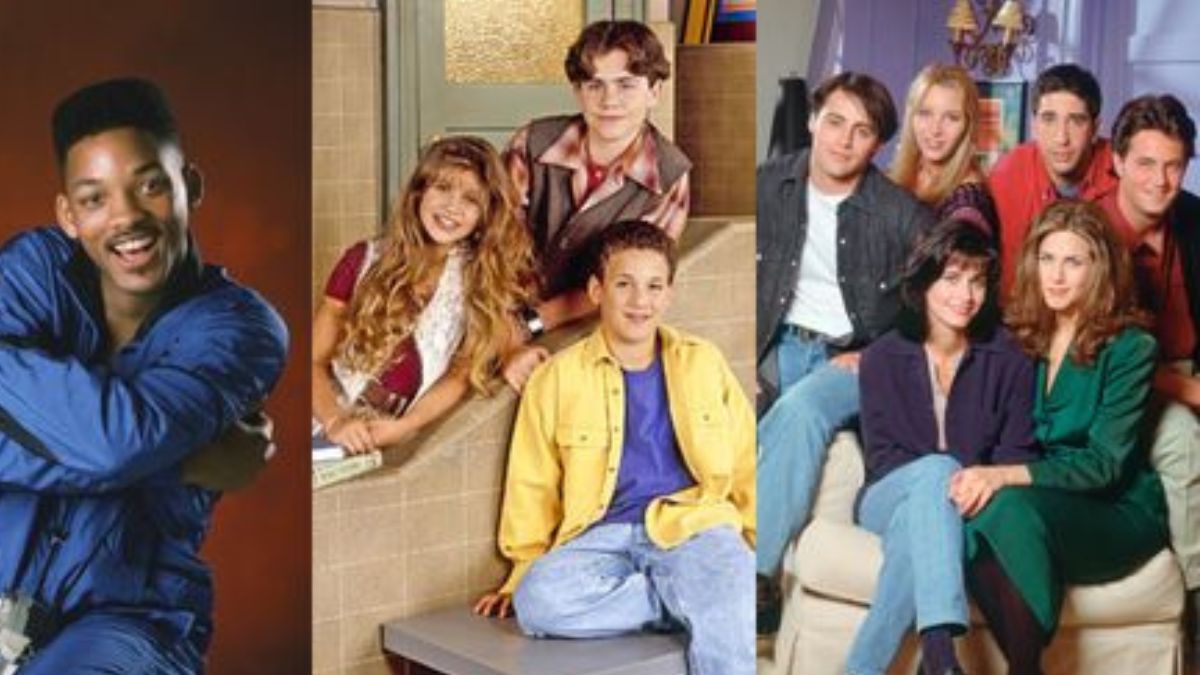 Friends is one of the iconic American sitcoms that has influenced Indian millennial culture. The show's availability on Netflix has not only expanded its viewership but also transformed it into a fantastic binge-worthy watch. As the much-anticipated Friends reunion, titled 'The One Where They Get Back Together,' approaches, we present five shows that will undoubtedly make you giggle.
1.Friends
Friends is an ensemble comedy about a group of 20-something adults navigating life in New York City. It was a big success, launching the careers of its performers, notably Jennifer Aniston's film career and Courteney Cox's shift to horror in the well-known Scream trilogy. It was a popular sitcom from start to finish, and it is possibly more famous now than it was when it first aired, with a global fanbase. There was synergy amongst all of its stars, which contributed significantly to the series' success.
2.The Fresh Prince of Bel-Air
This show, set in the upmarket suburb of Bel-Air, follows Will, whose life changed when he relocated from the tough streets of Philadelphia to live with his uncle and aunt in an affluent neighbourhood of Los Angeles. This programme is one of the most classic American sitcoms due to its funny scenarios, seamless humour, and a melting pot of charismatic characters and relationship dynamics. Of course, the immensely catchy theme song composed by actor-rapper Will Smith is the icing on the cake!
3.Seinfeld
Seinfeld, often said to as the show that inspired Friends, encapsulates the essence of low-brow humour. It follows the antics of Jerry Seinfeld, a young stand-up comedian, and his buddies Kramer, Elaine, and George in New York. This'show about nothing' takes something commonplace about everything in everyday life and twists it into soothing humour, making it a cult hit.
4.That '70s Show
That '70s Show, another cult classic, is a Nineties comedy set in the 1970s. If it isn't intriguing enough, it centres around a group of youngsters who are struggling to live meaningful lives during adolescence. It accurately depicts the decade's attire, fads, and attitudes, and not a single character fails to make you chuckle.
5 Will and Grace
Will and Grace investigates the friendship of two closest friends, Will, a gay lawyer, and Grace, a heterosexual interior designer. It's clever, caustic, and quick, and it casts a net of witty, sarcastic humour around sticky everyday situations.