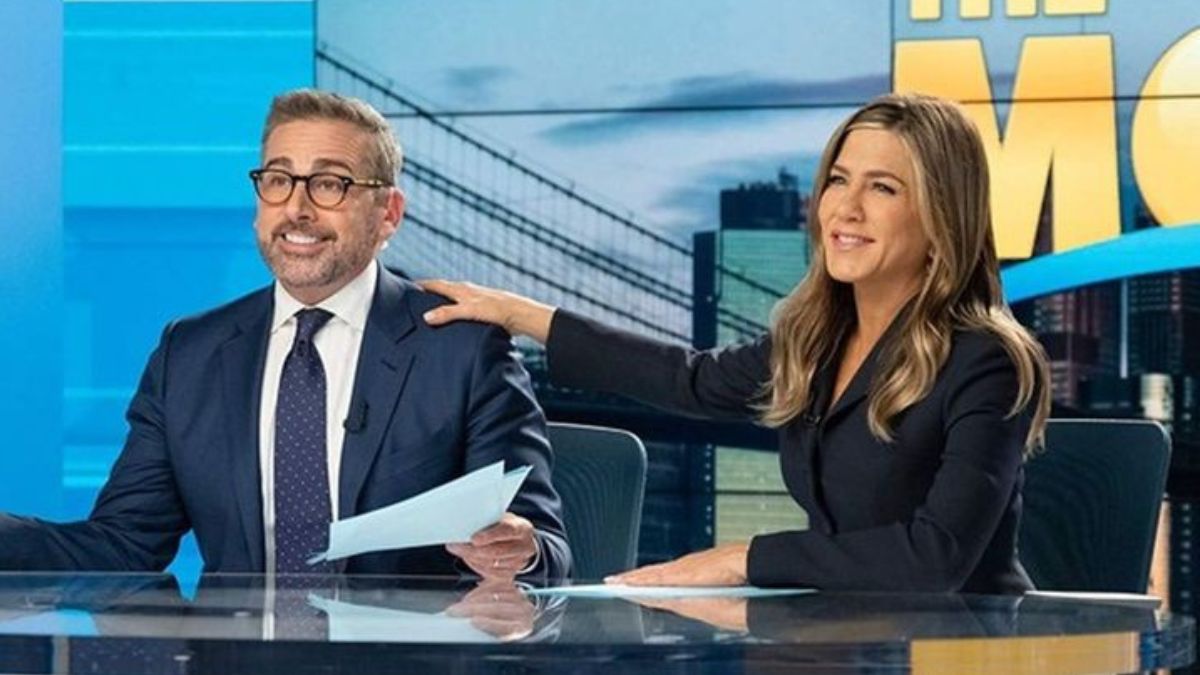 Pinterest
Good news for all the fans as the 4th season of 'The Morning Show' has begun with the production process. The announcement was made on the 1st of May by the makers. The show's third season will make its appearance in 2023 and even before its grand release, the streaming platform has announced the 4th season's renewal.
'The Morning Show' has been renewed for Season 4 at Apple TV+. pic.twitter.com/iQFjWfJCOU

— Pop Crave (@PopCrave) May 1, 2023
The shooting for the 3rd instalment has been wrapped up on 9th February and an official announcement was made by Jennifer Aniston, wherein she captioned it like this, "That's a wrap on season 3 🥺👏 Love love LOVE this @themorningshow crew- ❤️ So much more to come 😘💥!!"
The Morning Show is an American television drama series featuring Jennifer Aniston, Reese Witherspoon and Steve Carell in lead roles. The series initially premiered on the 1st of November 2019 and is currently streaming on Apple TV. In the upcoming season, we will get to witness new faces such as Jon Hamm and Nicole Beharie.
Last year, in an interview with Variety, Jennifer Aniston talked about the show's resourceful procedure, she said, "It's such a pleasant set to be on. We love to communicate. We love to work stuff out, and we don't just shove stuff under the rug. There's no stone left unturned in a creative decision. We all put our heads together. There's something so wonderful about trusting in your co-workers to know that if five people tell you look sick, then I'm gonna lay down, I'm gonna put my sword down on this one."
The show thoughtfully depicts the tension that men and women face while operating together in a workspace and how they cope with their personal and professional lives.