After a triumphant screening at the famous Cannes Film Festival in 2023, actress Sunny Leone captivated the spotlight with yet another performance as the French Rivera. Sunny wowed on the French Riviera while wearing a stunning black gown.
She posed with a thigh-high split, one-shoulder, shimmering black gown. She wore little makeup and finished off her ensemble with a pair of bold earrings and a black handbag.
Anurag Kashyap, Sunny's director, and co-star Rahul Bhat attended the Cannes Film Festival 2023 to watch the world premiere of Sunny's movie, "Kennedy," which she co-starred in.
At the Cannes Film Festival, 'Kennedy' earned a standing ovation that lasted for seven minutes.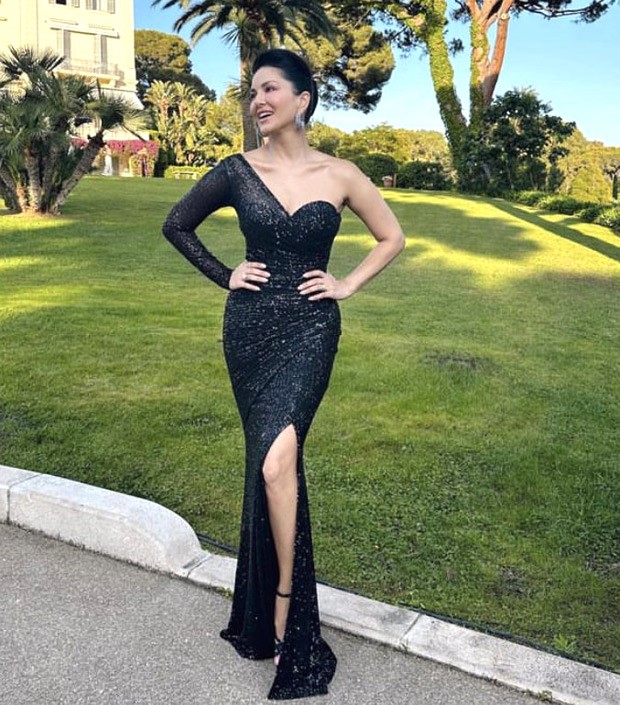 Take a look at the other looks of Sunny Leone at the Cannes Film Festival 2023: