Priyanka Chopra has always been a supporter of quality cinema. The Pakistani movie Joyland, which made it to the Oscars 2023 shortlist, was recently praised by the actress. It has never happened before for a Pakistani movie.
Priyanka Chopra praised Joyland on her social media account. She stated on her Instagram story, "Joyland is truly a joy to watch. Bravo to the entire team for bringing this story to life. It's a must-watch."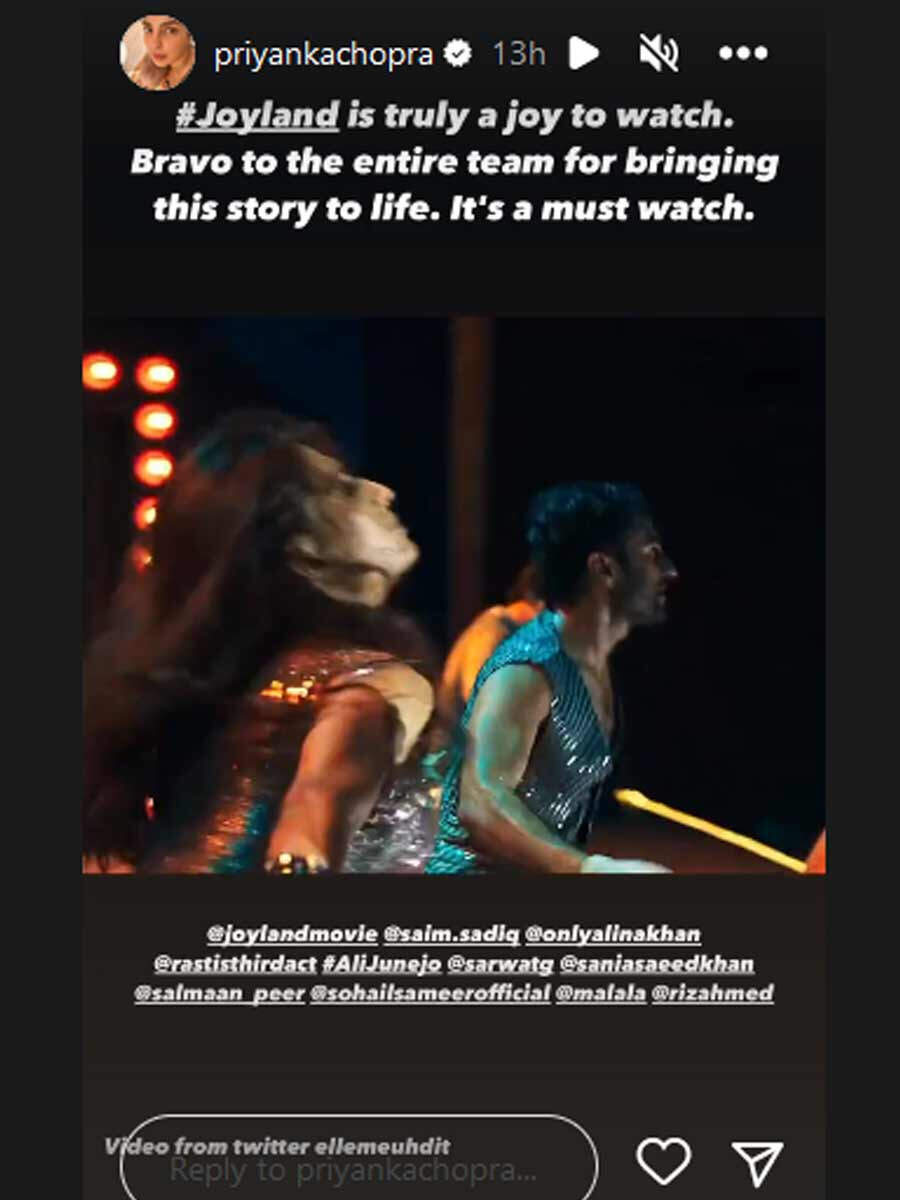 Reacting to Priyanka's message on Instagram Stories, the film's official handle on Instagram Stories said, "Thank you, Priyanka Chopra." Director Saim Sadiq, too took to Instagram Stories, and thanked Priyanka, writing, "Thanks a lot." Actor Sania Saeed wrote, "OMG (oh my God) guys!" Actor Rasti Farooq also said on Instagram Stories, "Thanks Priyanka Chopra, I am really proud that our film has spoken to many audiences across the world and that it humanises Pakistanis in its own spectacular way."
The main character of Joyland is the youngest son of a conventional Pakistani family who works as a backup dancer for a Bollywood-inspired burlesque act. He develops feelings for the transgender woman in charge of the play, Biba (Alina Khan). The movie stars Ali Junejo, Rasti Farooq, and Alina Khan and was written and directed by Saim Sadiq. Malala Yousafzai, the laureate of the Nobel Peace Prize, is also an executive producer.
Joyland made its world premiere at Cannes Film Festival 2022 last year and took home the Queer Palm and a jury prize. Joyland was shown at many festivals after its Cannes premiere, including the Toronto International Film Festival.