Malaika Arora's trip to Georgia is very much the kind of picture-perfect vacation you'd anticipate from the self-described "King of Instagram." When touring the nation, the reality TV judge makes a point to eat at eateries with stunning vistas. Malaika Arora is always snapping pictures of breathtaking views, whether she is catching the most beautiful sunset or "waking up" to an amazing view of the waterfront from her hotel room.
Actor Arjun Kapoor was recently seen dropping off Malaika at the Mumbai airport. They have been dating for a very long time. Malaika has been busy recording her excursions ever since Friday. As she watched the Georgian sun paint the sky in various orange tones, she uploaded a snapshot of an amazing sunset on Instagram Stories.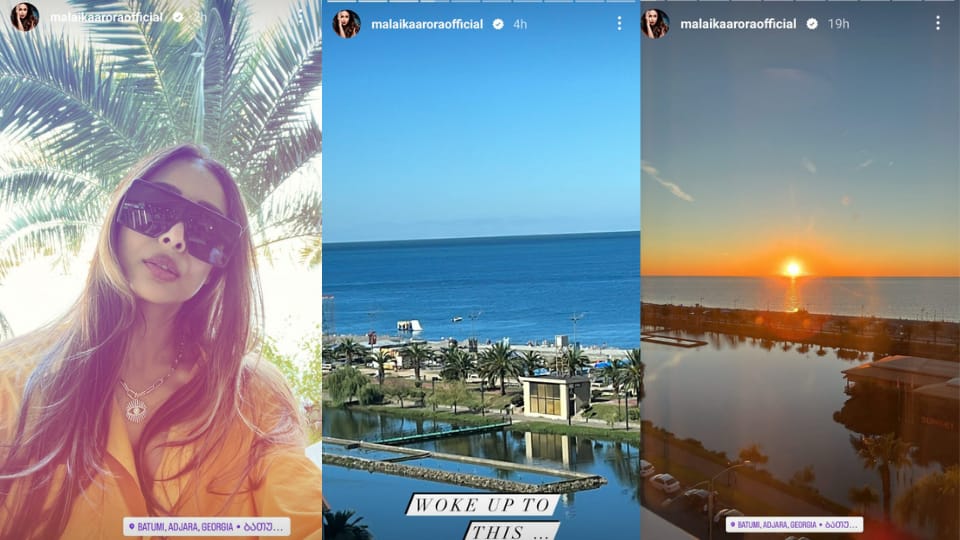 Malaika posted additional images of the picturesque landscapes she saw from her hotel on Saturday, this time showing a view of the sea just after daybreak. She shared a picture with the caption, "Woke up to this." Malaika posted a photo of herself while posing in orange attire and statement eyeglasses.
Malaika also provided tips about Georgian cuisine to her followers. She gorged herself on khachapuri, a classic bread with melted cheese on top. Khacho is supposedly Georgian for curd, while puri is Georgian for bread. When in Georgia, khachapuri is a necessity, Malaika commented beside a picture of her supper. She further uploaded a picture of a beverage and some fruits that she had while admiring the scenery from a restaurant.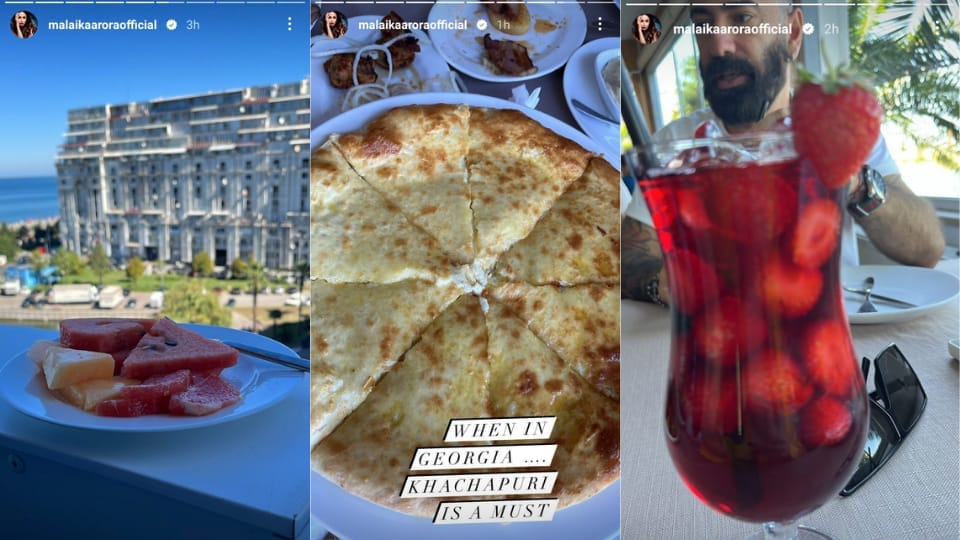 At a recent awards ceremony in Mumbai, Malaika walked the red carpet. She was seen with Arjun a few days prior when they attended Arpita Mehta and Kunal Rawal's wedding festivities.