The G20 Summit is scheduled to take place in New Delhi on September 9 and 10, 2023. Over 30 hotels in Delhi-NCR will host the delegates during the course of this summit. US President Joe Biden will stay in ITC Maurya Sheraton and the Taj Palace will host Chinese President Xi Jinping.
Elaborate security arrangements have been made by security agencies, including Delhi Police and paramilitary forces and other units, ahead of the G20 Summit. To enhance coordination and ensure foolproof security at the event venues, security agencies are using Artificial Intelligence (AI) modules. Through these machines, security personnel will be able to identify and filter suspicious activities using advanced AI-based cameras and software alarms. National Security Guard (NSG) commandos and Army snipers will be stationed in high-rise buildings for added security during the Summit. The security establishment will deploy covert "House Intervention Teams" or HIT squads within all city hotels accommodating G20 guests. Over 150 flights cancelled at IGI airport for the security purpose.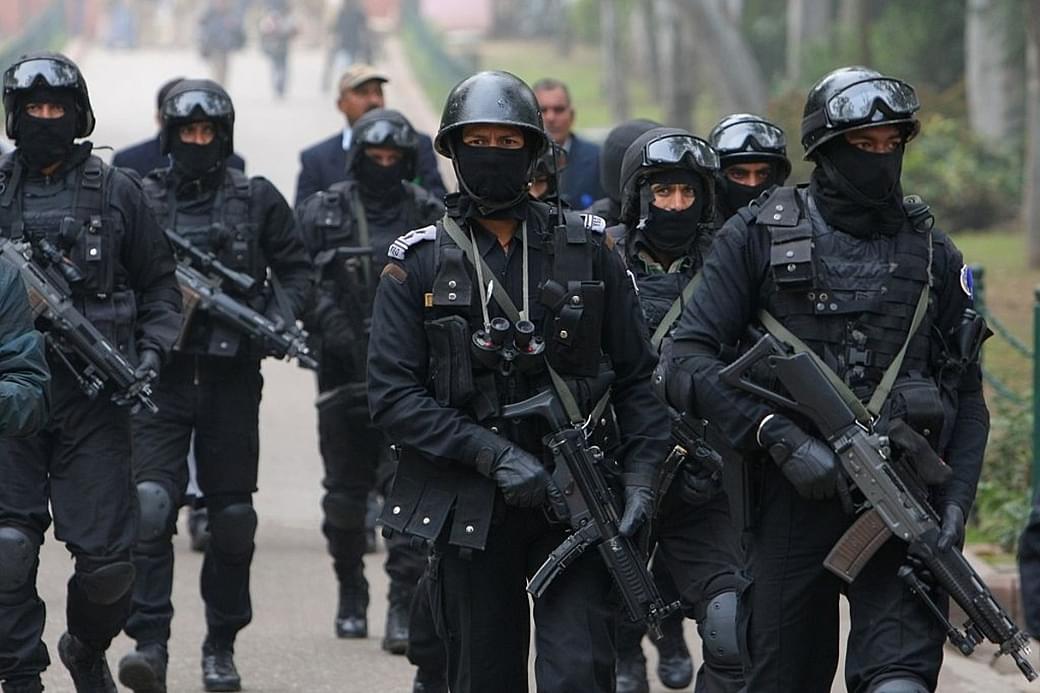 (NSG Commando)
The G20 Summit is an international forum for the governments and central bank governors from 19 countries and the European Union. The member countries represent around 85% of the global economy, 75% of global trade, and two-thirds of the world's population. The primary aim of the G20 is to discuss policy issues pertaining to the promotion of international financial stability. The summit provides a platform for leaders to discuss a wide range of global issues, including economic growth, international trade, and financial market regulation.
The G20 Summit is an important event for India as it provides an opportunity for the country to showcase its economic potential and attract foreign investment. The summit also provides a platform for India to engage with other countries on important global issues such as climate change, sustainable development, and international trade.
The G20 Summit in New Delhi is an important event that will bring together leaders from around the world to discuss important global issues. The summit will also provide an opportunity for India to showcase its economic potential and attract foreign investment. Elaborate security arrangements have been made to ensure the safety of all participants.