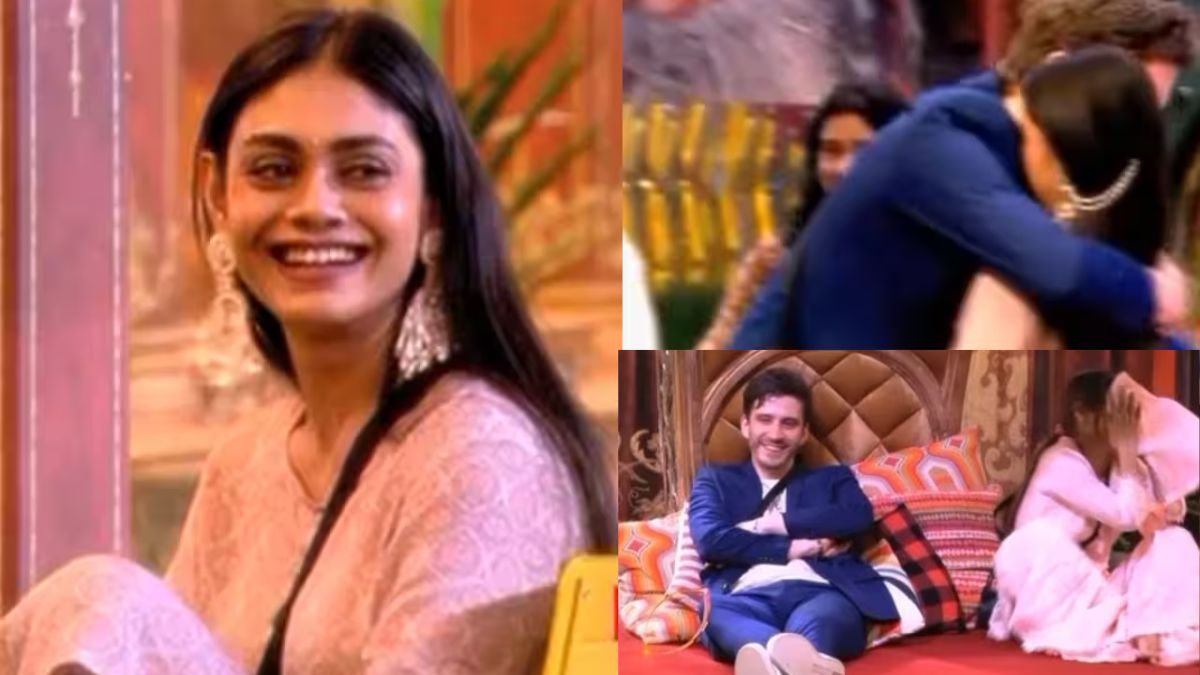 The family week on Bigg Boss 16 has so far featured Farah Khan, who entered the house for Sajid Khan, MC Stan's mother, Priyanka Chaudhary's brother, Nimrit Alhuwalia's father, etc. However, the most recent promo indicates that Sreejita De's fiancé Michael Blohm-Pape will also be entering the house for his love. Every day, Archana Gautam is proving to be the show's best source of entertainment. In the most recent episode, she amused us and had us rolling on the floor with her impersonation of Tina Datta's mother, who accidentally hugged Sreejita De.
In the latest promo, she confesses that she always wanted to speak to a foreigner after becoming fascinated with Sreejita De's lover Michael. Michael then asks Archana to accompany him in his seat, where she proceeds to teach him the words for "maar maar ke mor bana dungi" and other well-known phrases in Meerut. Fans adore this friendship between Michael and Archana because of their amusing banter, which is very engaging.
In the shared promo by ColorsTV, the social media handle added the caption, "Sreejita ke fiancé ne Bigg Boss ke ghar mein seekhi hindi."
https://www.instagram.com/reel/CnTccKkjqcB/?igshid=NDk5N2NlZjQ=
The promo started with Sreejita De's fiance Michael entering the house to which the couple shared a warm hug. Next Archana Gautam is seen asking for permission to sit beside Michael. Archana next is seen saying, "Meri fantasy pata hai kya thi, ek baar foreigner se baat karun." After hearing this, Michael quickly replies, "Seriously?" and started laughing, which also made the other inmates laugh.
Soon, Archana taught him her famous catch phrase:'Maarte maarte more bana dungi.' Archana looked at him and said, "Maarte maarte mor bana dunga. Michael is seen imitating her and says, "Mor bana dunga." As he tries to speak this line looking at Sreejita De, he says, "Maarte maarte mor bana dunga." Lastly, Archana Gautam can be heard saying to Sreejita De, "Terko ghar jaakr banayega mor, ruk." Archana Gautam next is seen hiding her face where she laughed out loud.
Soon netizens took over the comment section, where one social media user wrote, "Archana is so entertaining," while another user wrote, "If Archana ghar na ho toh ye show flop hai." Some more said, "You hate her or love her but you cannot ignore her."