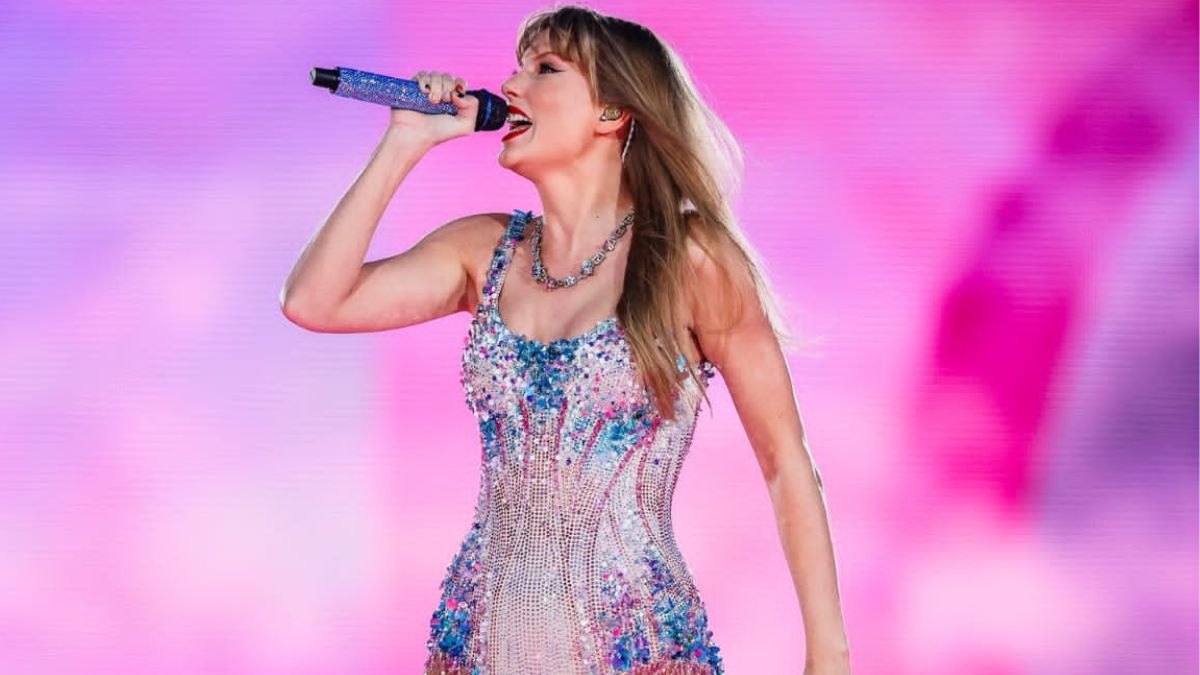 Taylor Swift made her fans go aww with her adorable action during the Eras Tour, Foxborough concert when the piano began playing on its own due to heavy rainfall.
On May 20, Saturday night, it was surprising that Swift was happy to continue her live show in Foxborough, Massachusetts, though the weather became worse and heavy rain came all the way.
Last night we all danced together in the rain for THE ENTIRE 3.5 HOUR SHOW in foxy Foxborough MA!! We've had rain shows at Gillette Stadium before but this was a full on deluge that never let up, I just want to thank that iconic crowd!! Love you so much you have no idea 💕🥰🥲 pic.twitter.com/I4WUjey94o

— Taylor Swift (@taylorswift13) May 21, 2023
The clip went viral as she asked her audience if they were up for "one more song", before moving into "Karma", a single from her latest album Midnights.
After an hour of drenching in rain, Swift told her 70,000-strong audience that it was "officially a rain show" and continued singing. She said, "This is something we're all doing together. It's like such a bonding experience. We're all going to leave here tonight looking like we just went through five car washes. People will be like, 'Where were you? Several wars?' And you're like, 'No, I just went to the Eras Tour. It's fine".
Taylor Swift's piano at the #ErasTour started playing by itself after it was damaged by rain. pic.twitter.com/tm8T5gAnrX

— Pop Crave (@PopCrave) May 22, 2023
A spooky incident also took place. Swift's piano started playing on its own during the live show. This occurred because the piano was damaged by the rain. Swift was also a bit scared, but she handled the situation well and assured me it was raining. However, the audience loved the show.