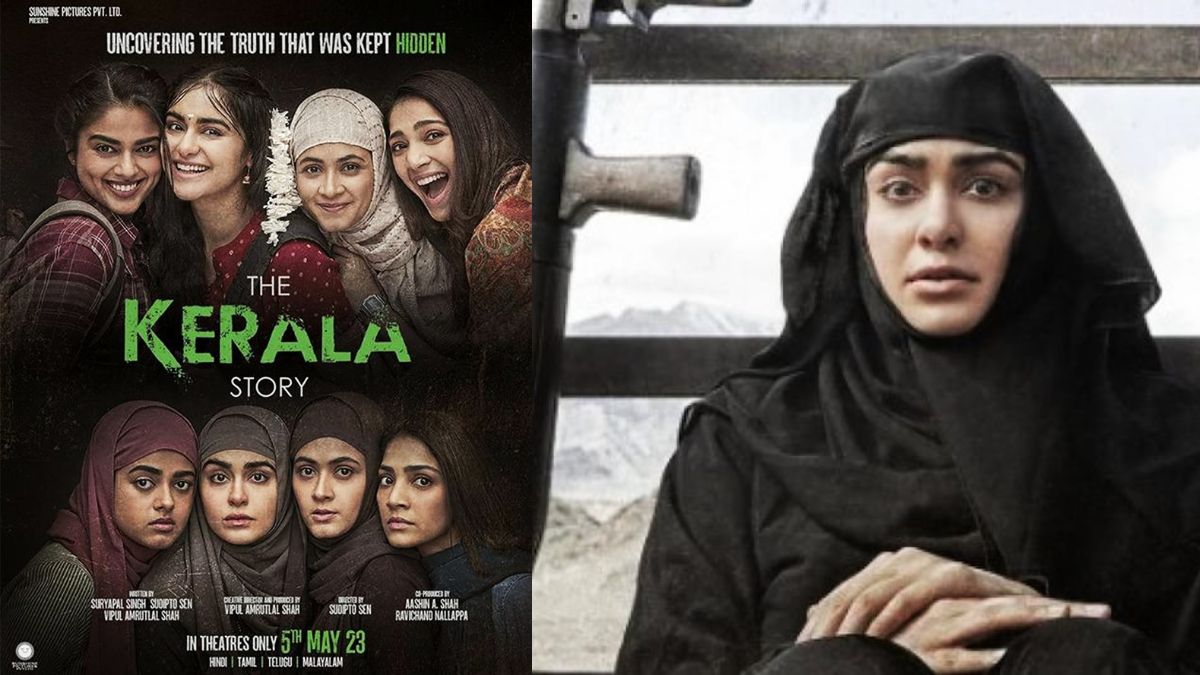 'The Kerala Story' has been in the spotlight since the trailer launched on April 25. The film, directed by Sudipto Sen and produced by Vipul Amrutlal Shah, depicts how ISIS abducted 32,000 Hindu girls from Kerala in order to make them victims of love jihad and recruit them for terror-related operations. Adah Sharma plays the lead role in it. Apart from Adah, the film also features Yogita Bihani, Sonia Balani, and Siddhi Idnani.
In "The Kerala Story," Adah Sharma plays Fathima Ba, a Hindu Malayali nurse who is one of 32,000 women who went missing in Kerala and were later recruited by ISIS (Islamic State of Iraq and Syria) after being forced to convert to Islam.
"I'm glad we can spread awareness with this film, and people giving me so much love and support always feels good always. As for performance, I'd credit the makers entirely. The director, the writer, and the cinematographer," said the actress.
Political leader Shashi Tharoor criticised the makers and said that 'it may be *your* Kerala story. It is not "our" Kerala story.' He further tweeted, "Let me stress, I am not calling for a ban on the film. Freedom of expression does not cease to be valuable just because it can be misused. But Keralites have every right to say loud and clear that this is a misrepresentation of our reality."
About the controversy that surrounds the film, Adah said, "Our film is about girls getting drugged, brainwashed, raped, human trafficked, forcefully impregnated, and then raped again by multiple people, sometimes with the child they deliver being taken away and them being made suicide bombers."
"It's about life and death!" For the few who are saying it's propaganda, I guess once they watch the film with all the facts, they will say otherwise."
Information source: NDTV