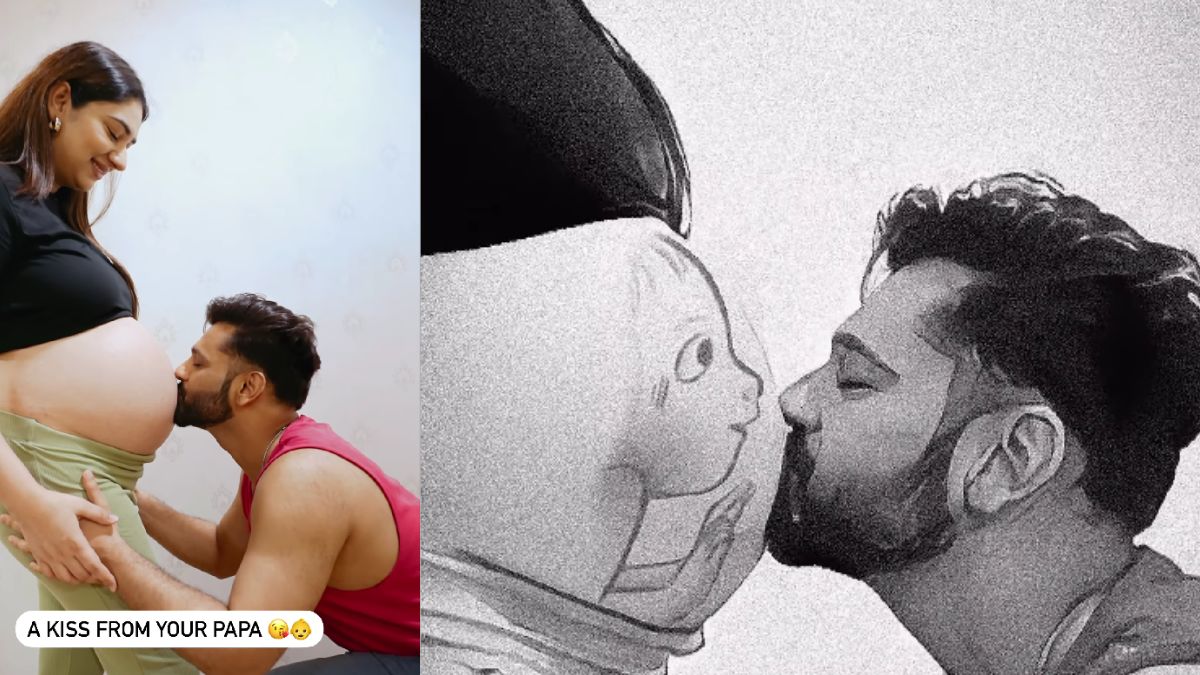 The soon-to-be parents, Rahul Vaidya and Disha Parmar, are overjoyed. In the middle of Rahul's chaotic schedule of gigs and recording sessions, Disha is enjoying her relaxed days.
Despite his work commitments, Rahul makes time for his wife Disha during this momentous time in their lives. The couple recently expressed their eagerness and excitement about the arrival of their baby.
Rahul Vaidya and Disha Parmar are excited about the arrival of their first child. Disha Parmar took to Instagram today to share a lovely video of husband Rahul Vaidya kissing her baby bump with the caption, "A KISS FROM YOUR PAPA." and an illustration of a baby within her kissing back.
Heart emojis were used widely in the comments section by fans and admirers. Many others have commented on how lovely and cute the reel is. One user commented, "Aww such a cute video." "Much love to all three of you," another user said. "God bless you both and baby," a third user added.
Disha and Rahul's love story began on July 16, 2021, when they married in a lovely wedding in Mumbai. Rahul Vaidya's romantic proposal to Disha on her birthday, which occurred during his Bigg Boss 14 participation, was a highlight that captured hearts.
Disha Parmar rose to prominence in 2012, at the age of 17, when she earned a lead part in the TV series Pyaar Ka Dard Hai Meetha Meetha Pyaara Pyaara. She also had a notable appearance as a Bigg Boss 14 contestant.