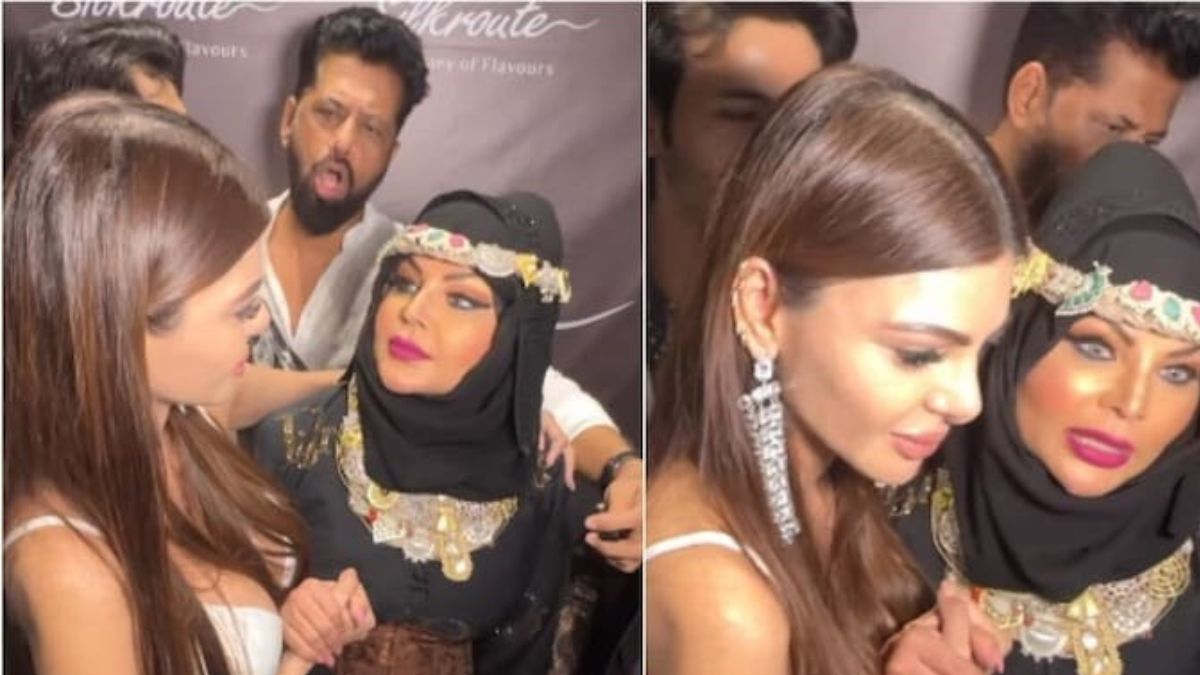 Rakhi Sawant is currently in news for one of the most damaging crises of her personal life. Her ex-husband, Adil Khan Durrani, returned from prison and held a news conference to 'expose' her. But things became worse when he teamed up with her ex-best friend Rajshree More and her foe Sherlyn Chopra. In the midst of all of this, Rakhi set out this week to complete Umrah in quest of serenity, and upon her return, she transformed into Fatima. Sherlyn referred to Rakhi as a 'Farzi Musalman' after accusing her of acting.
Rakhi said at an event that the only reason she adopted another religion was because she was married into it during her nikaah with Adil. "Main aapko bata rahi hun ki maine Muslim dharam khud nahi apnaaya hai," woman said in a viral paparazzi video. Adil Khan Durrani is my husband, theek hai? My wedding is coming up. Rakhi Sawant is a Bollywood actress, whereas Fatima Adil Khan Durrani is a model. "Aur mera talaq nahi hua hai, Adil." She went on to accuse Rajshree and Sherlyn of stealing and brainwashing her husband. Rakhi referred to Sherlyn as her 'clone' in another video.
Rakhi divorced Adil in June and celebrated by dancing on the street with a dhol. Now she claims he is still her husband. Netizens, on the other hand, have had enough. Social media users slammed her in the comment area.
Rakhi Sawant and Sherlyn Chopra are seen cuddling in front of the media in recent videos published online. They also performed 'Chura liya hai tune jo dil ko.' Sherlyn even offers to always be by Rakhi's side and support her. She even claims Rakhi is her sister. Netizens calls their reunion 'Drama'.