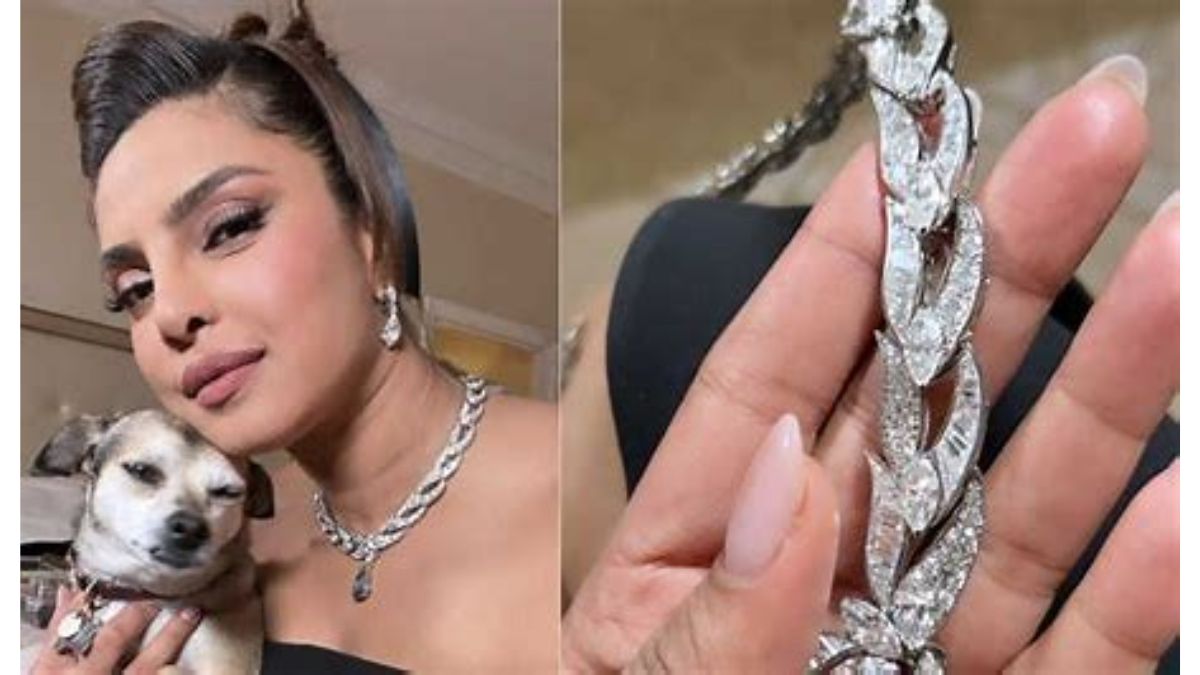 The pricey necklace that Priyanka Chopra wore with the ensemble at the star-studded MET Gala was a star in and of itself. She looked stunning in black and white. The actor wore a necklace from Bulgari, a jewelry company for whom he serves as a brand ambassador. A blue Laguna diamond, which was part of the necklace, is alone worth at least $25 million, or 204.5 crore in Indian currency.
The blue laguna in Priyanka's necklace is the largest blue diamond in a Bulgari item, and it is also the most expensive stone that Bulgari has ever sold, according to the International Gemological Institute. On May 12, a Sotheby's Luxury Week auction is rumored to hold it, with a pre-sale estimate of more than $25 million.
Priyanka Chopra uploaded a number of photos, one of which included a close-up image of the necklace. She paired it with a thigh-high split black Valentino gown, eye-catching gloves, and high heels. The theme of this year's MET Gala, Karl Lagerfeld: A Line of Beauty, was inspired by the recently opened Costume Institute exhibition that examines the legendary designer's body of work. In addition to his own name-brand company, Karl Lagerfeld spent decades designing clothing for Balmain, Patou, Chloe, Fendi, and Chanel. He passed away in 2019 at the age of 85.
Priyanka and Nick changed into their after-party attire following their MET Gala performance. Nick dressed casually with a black blazer, baggy slacks and white trainers while Priyanka donned a red shirt gown with a thigh-high slit. Once more, she paired it with a pair of high black pumps.