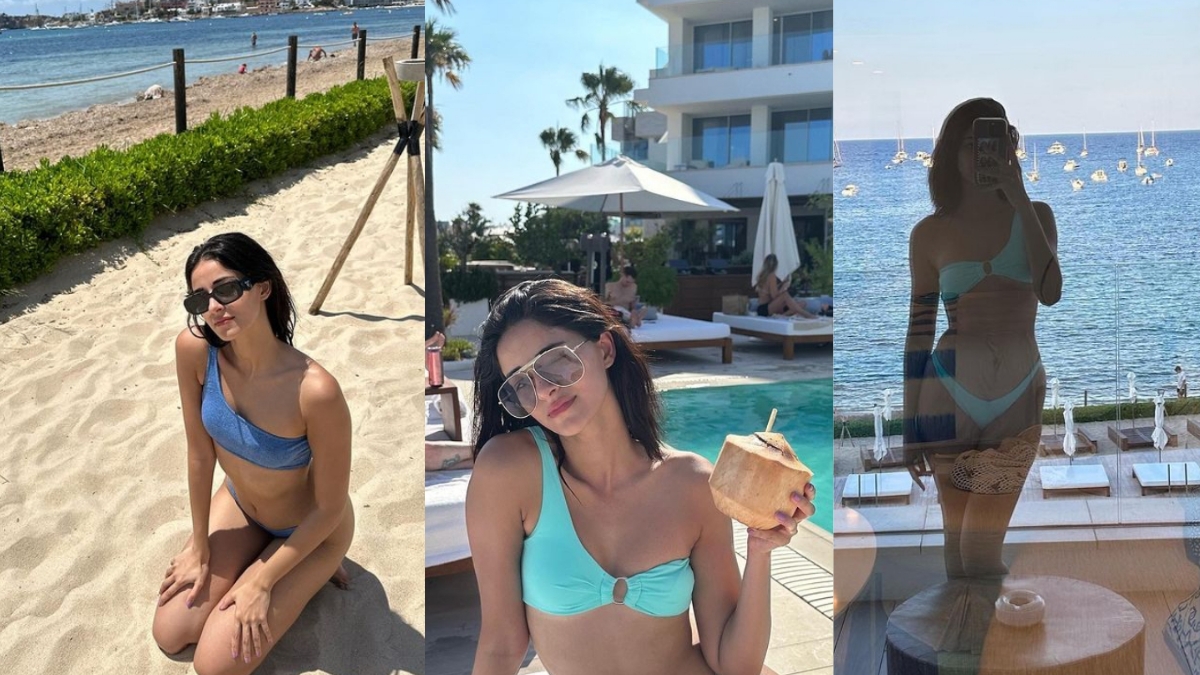 The daughter of Bollywood actor Chunky Pandey, Ananya Pandey, is currently in the headlines for events not linked to her profession in films but for her relationship with Aditya Roy Kapoor. Her relationship with Aditya Roy Kapur has generated a lot of conversation. In the interim, she has shared pictures showcasing her bikini physique. She wrote "Blue baby" as the picture's caption.
Ananya Pandey just got back from a trip to Europe. At various airports, she and Aditya Roy Kapur were sighted together. She published bikini pictures from her holiday after returning to India.
Ananya looks amazing in a bikini. There have been numerous comments on this, with some appreciating her appearance and others voicing concerns about the picture.
However, rumours of Ananya Pandey and Aditya Roy Kapur's relationship are rife right now. They also appeared to have a very strong bond in a photo from their vacation that became popular. But neither of them has yet made a formal declaration regarding their romantic relationships.