Bollywood actor John Abraham deletes all his posts from his social media, Instagram account, which leaves all his followers and fans confused. An actor who is already not that social media-friendly has suddenly deleted all his posts from Instagram.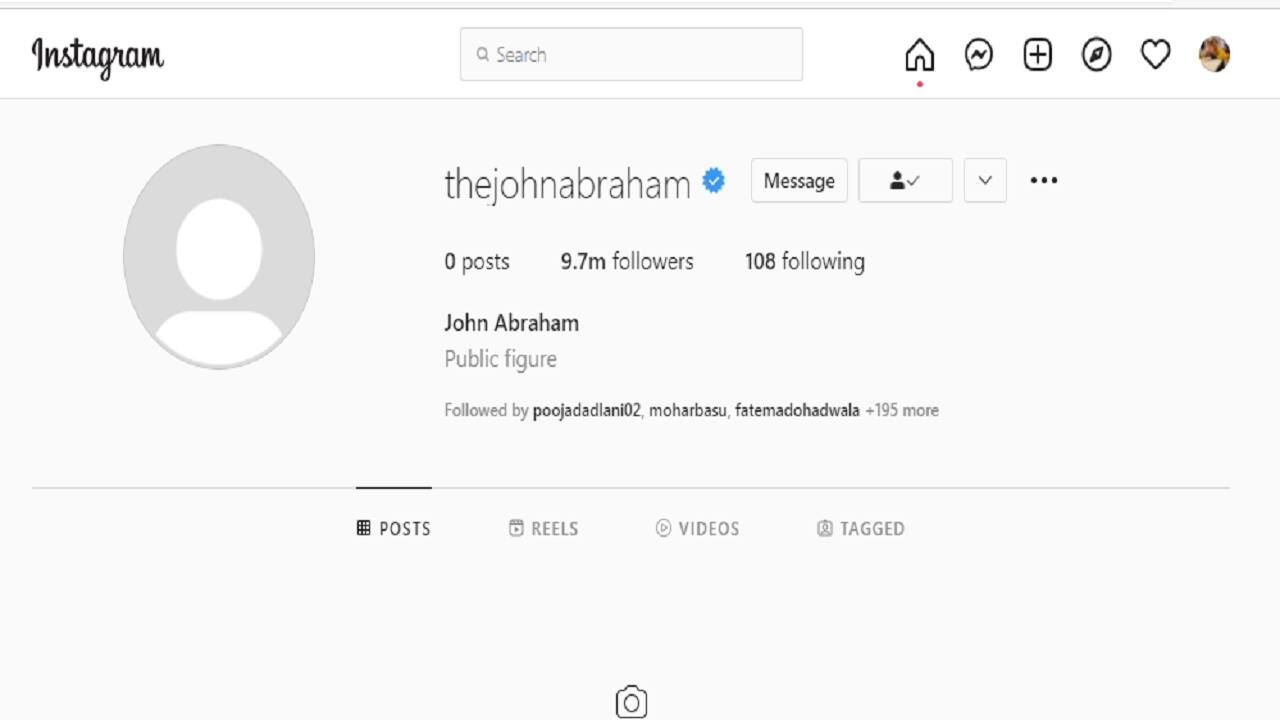 The Bollywood actor is known to be a very private person, who never really indulges in any personal chat about his life. In fact, he also kept his own married life very much low-key. It is now being wondered if John Abraham himself deleted all his posts or whether his Instagram account was hacked. There seems to be no confirmation from the actor himself yet.
Often addressing the negativity that social media has on him, he felt there are lots of face-less people who speak whatever and one should not be given importance to it.
Speaking about the social media trolls, the actor tells in one of the media interactions, "You're speaking to a person who thinks similar media has made men 'less of men'.Men are not like what they used to be. There are very few genuine people on social media. I feel people have generally become very 'brave' because they don't have a face and that's not for the better."
John even shared how one must use the medium smartly and bravely, "And I think most of us don't use it wisely and we do ut to insult against caste, creed, gender, religion. I think it's a disgrace and shame on the people who troll, shame on the people who don't have the guts to show their faces shame on all of them."