This year's VMAs have produced some of the most memorable pink-carpet events in history. Something about the levity of the award appearance, hosted by MTV, pushes celebrities to throw down their guard and have a good time. It's significantly distinct from the Oscars or Cannes when Saweetie is unlikely to be dressed in a just-walked-the-runway Area outfit festooned with big Flintstone-esque bones.
VMAs pink carpet fashions in 2023 feel a little more online and current than ever before, but fashion girls like Anitta and Cardi B still had some excellent tailored runway designs.
Taylor Swift in Versace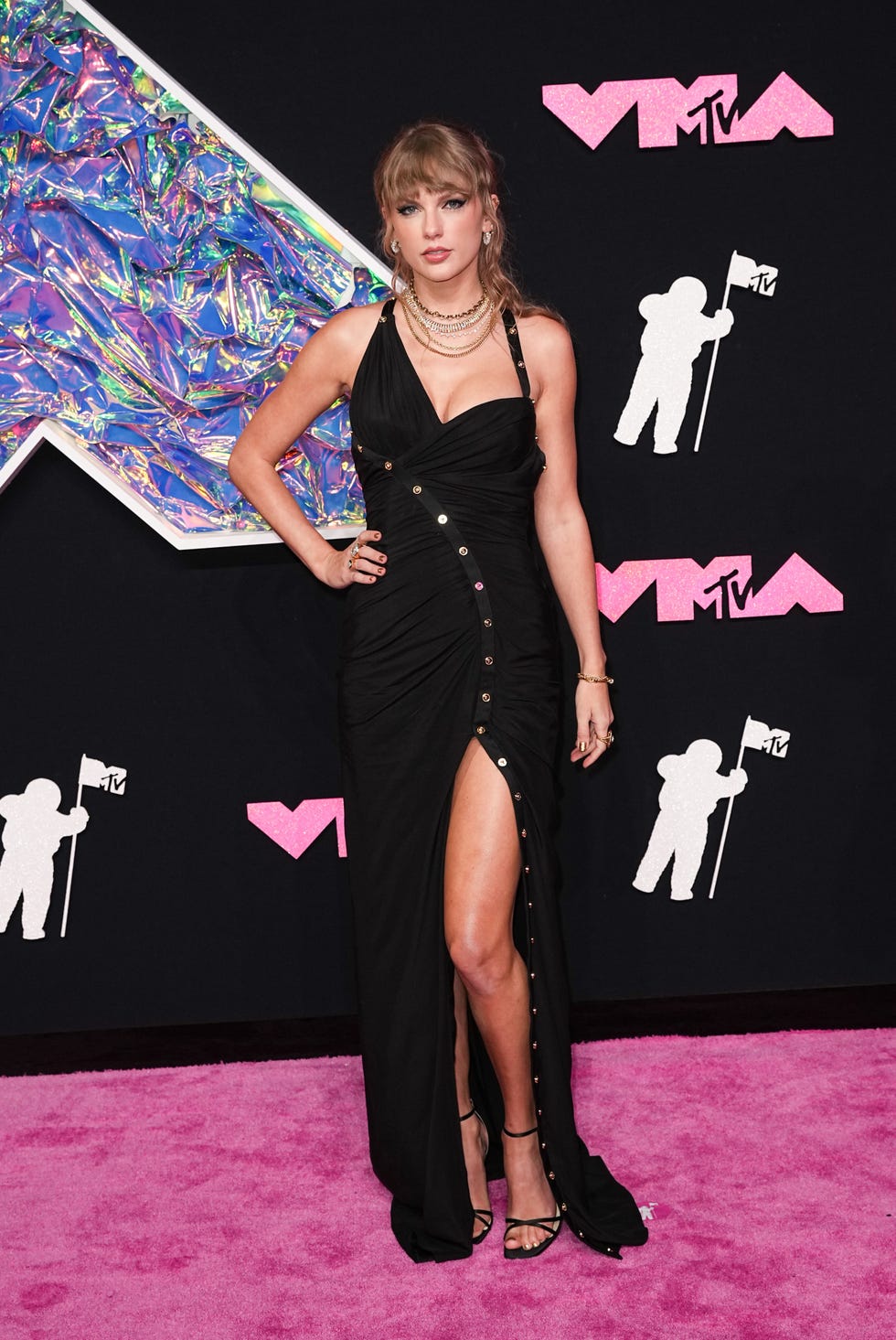 Image Credits: Google
Taylor Swift's fan girl behaviour in the audience is currently becoming popular on Twitter—sorry, on X. She appears to be having the most fun of anyone (tonight's NYSNC reunion nearly moved her to tears), and a big part of that is how at ease she is in her own skin. Although her slinky Versace gown has a huge leg-baring cut, it still seems extremely Swift, and her confidence shines through every retweeted gif.
Selena Gomez in Oscar de la Renta
Image Credits: Google
Florals on the red carpet can be too casual at times, but Selena Gomez's Oscar de la Renta feels more like a series of red vines wrapping around her.
Cardi B in Custom Dilara Findikoglu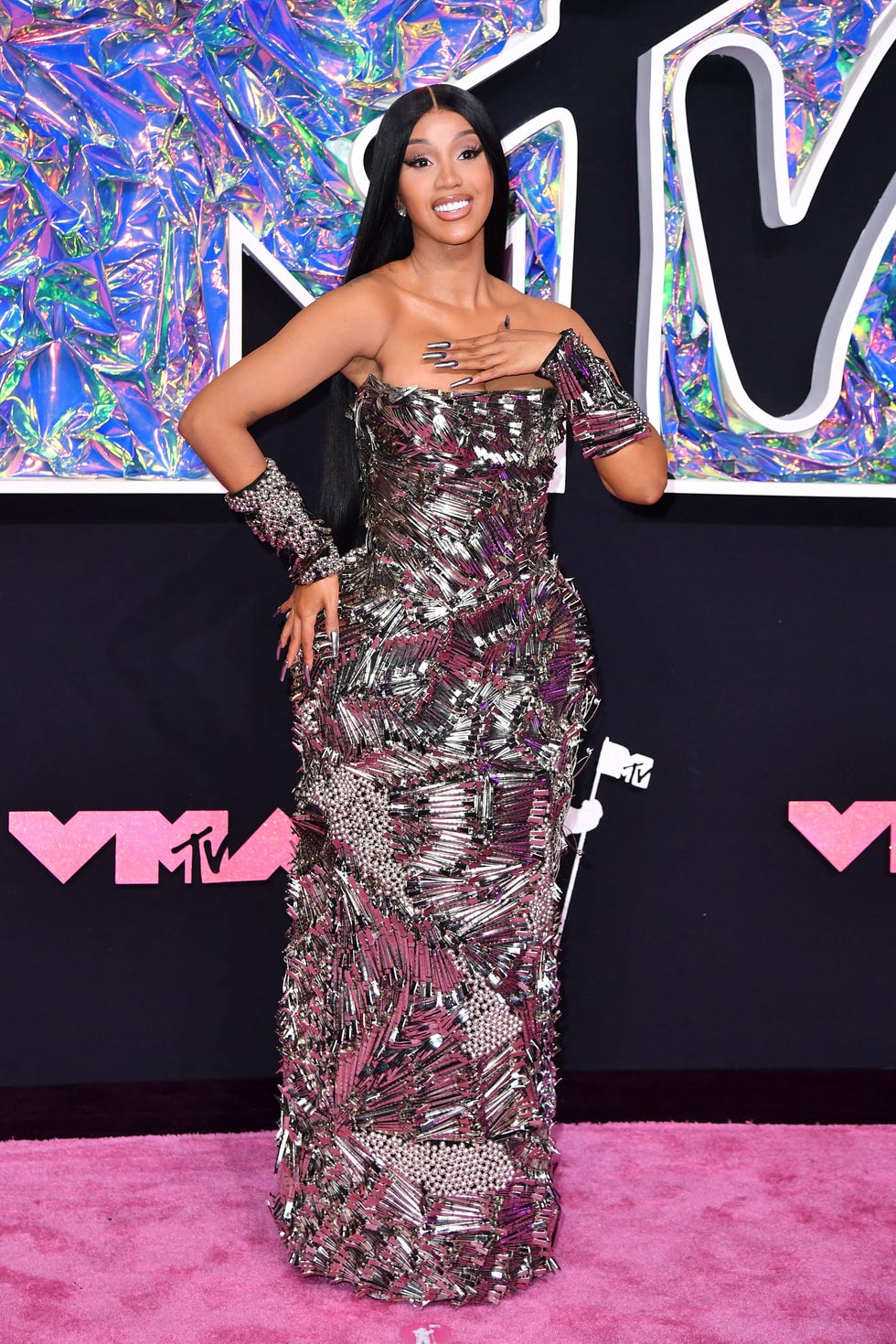 Image Credits: Google
Cardi B is more than just that girl; she's also that fashion chick. Her outfit for the night was a custom Dilara Findikoglu, slightly tweaked from the tiny one she wore on the London Fashion Week runway in February. It's stunning armour, as if someone had custom-made the Iron Throne.
Emily Ratajkowski in Vintage Jean Paul Gaultier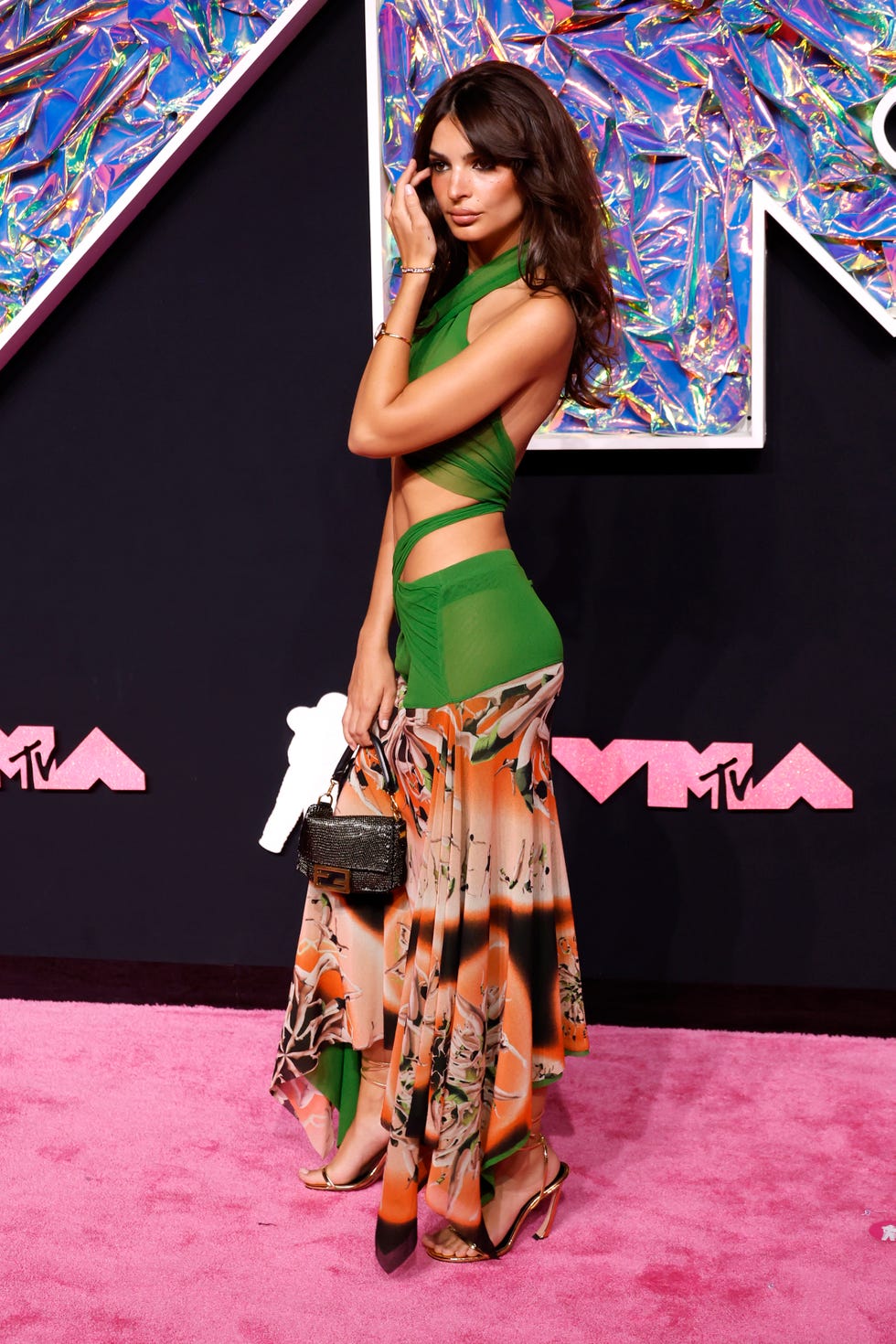 Image Credits: Google
The VMAs already make people nostalgic for award shows from decades ago, and it would be interesting to see more superstars tap into that nostalgia with historical styles from that era. Emily Ratajkowski nailed the job in a bright vintage Jean Paul Gaultier gown that felt old but was still very her.
Madelyn Cline in Custom Givenchy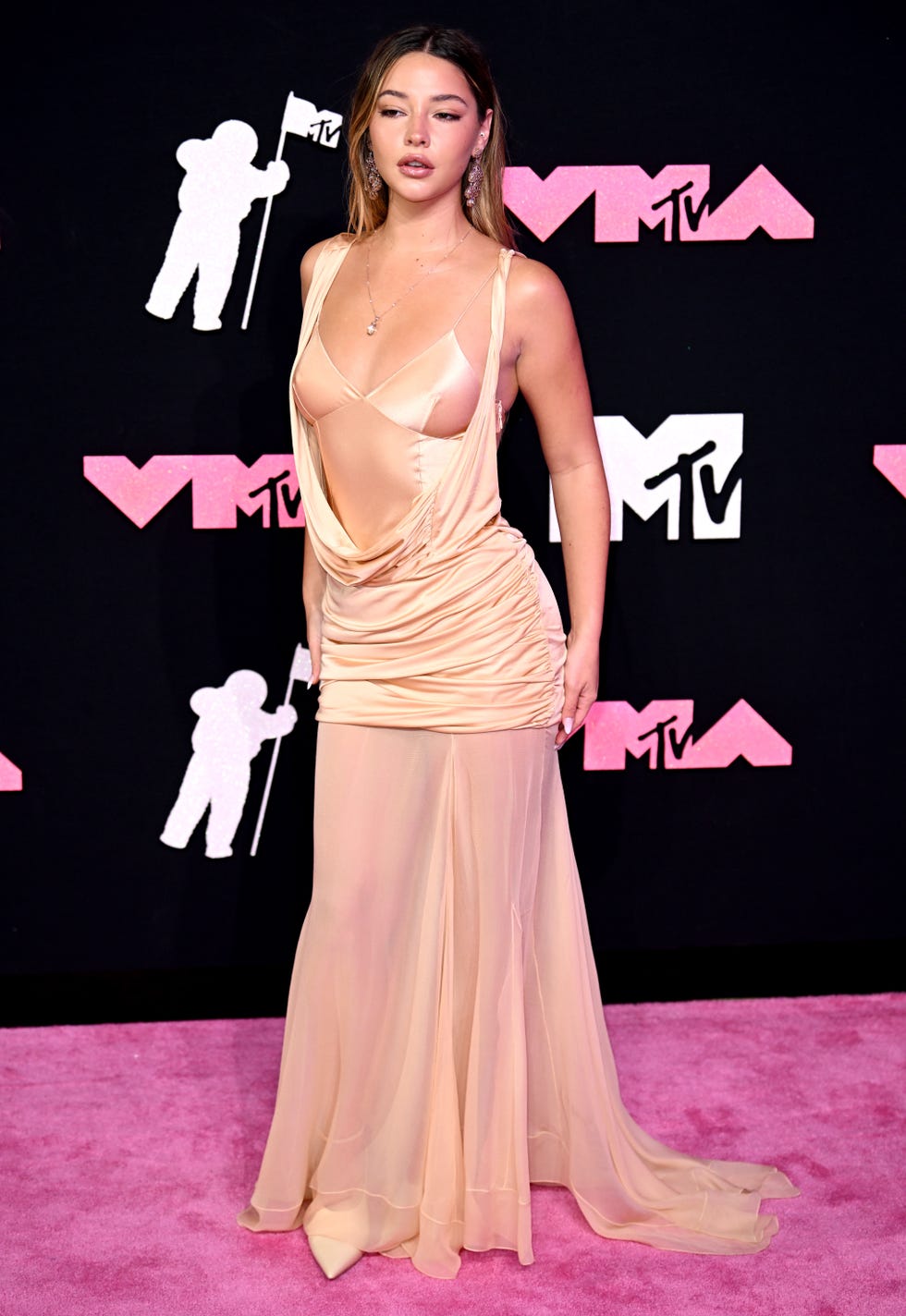 Image Credits: Google
Madelyn Cline's naked handmade Givenchy gown has a certain sexiness. The top cloth ruches and falls to her belly button, showing a corseted top underneath, with her legs peeking through the bottom opaque skirt. It has the effect of a bare dress without revealing much skin.
Anitta in Schiaparelli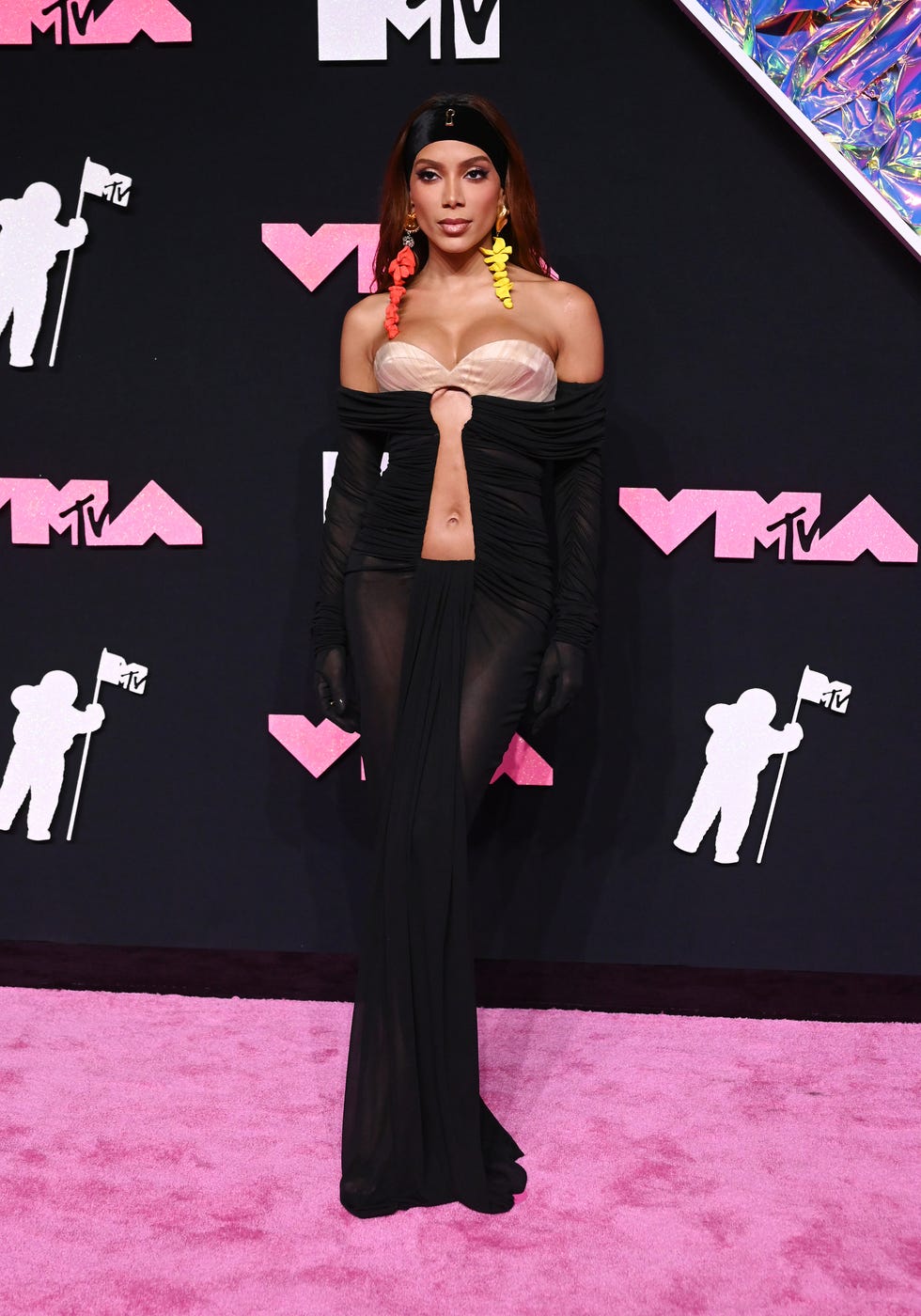 Image Credits: Google
On the red carpet, celebrities should be wearing more of Daniel Roseberry's surrealism Schiaparelli! And if they're not sure why, they only have to glance at Anitta. Her outfit is the right blend of sensual and odd, with a key hole cut-out exposing her midriff and mismatched earrings that appear like clunky painted pebbles. It's the kind of glance that sticks with you; the kind of look that makes you ponder.
Rita Ora in Rodarte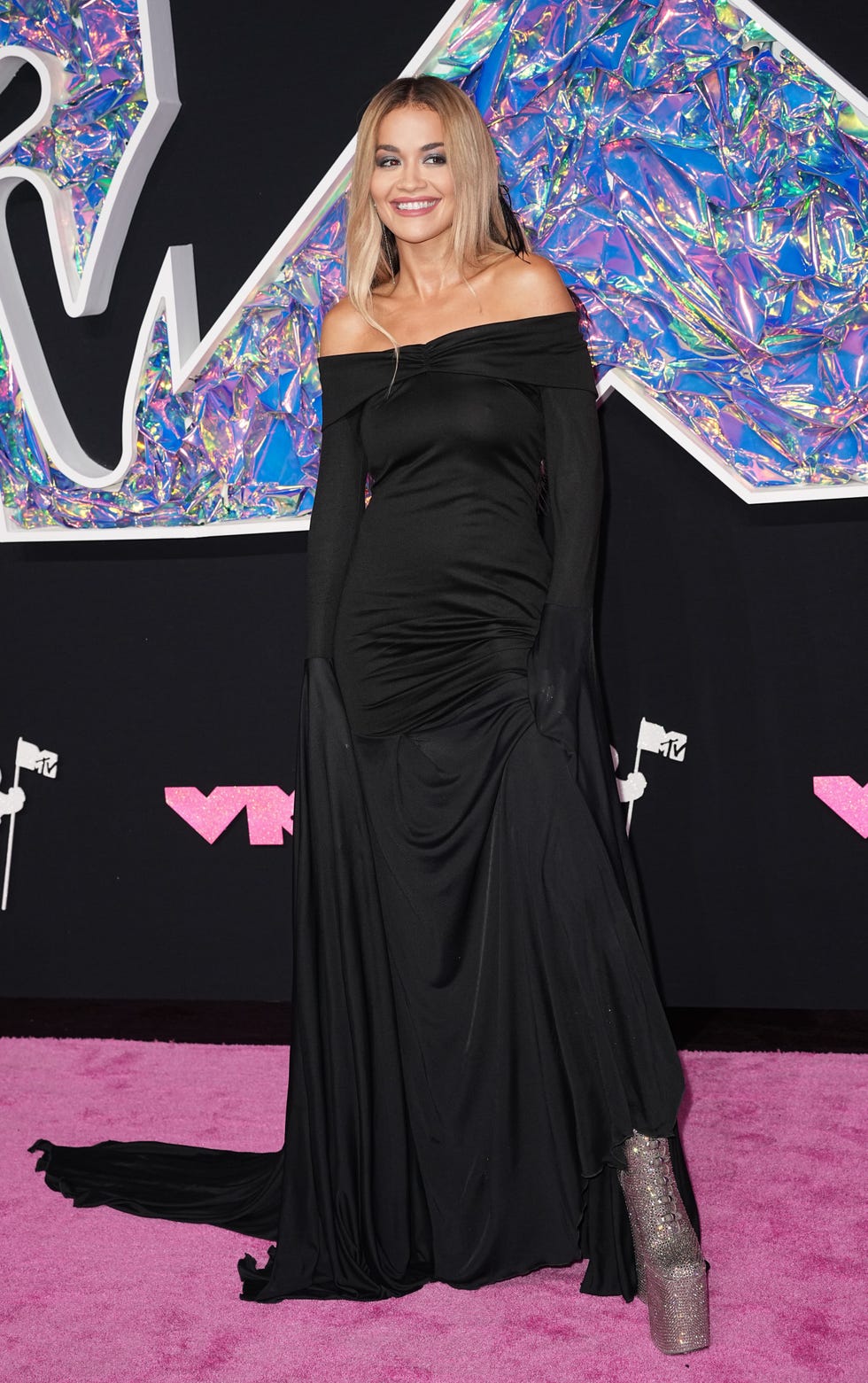 Image Credits: Google
Rita Ora looked stunning in a black off-the-shoulder Rodarte gown from the brand's fall 2023 collection. The outfit has long flowing sleeves that droop like a dead lily, but the overall effect is that of bat wings. The Mulleavy twins stated that the collection was inspired by "fairies," and Ora certainly serves a dark emo fairy dream that's a little strange and witchy in the greatest way. Her glitter Marc Jacobs kiki boots provide a fun touch.
Olivia Rodrigo in Custom Ludovic de Saint Sernin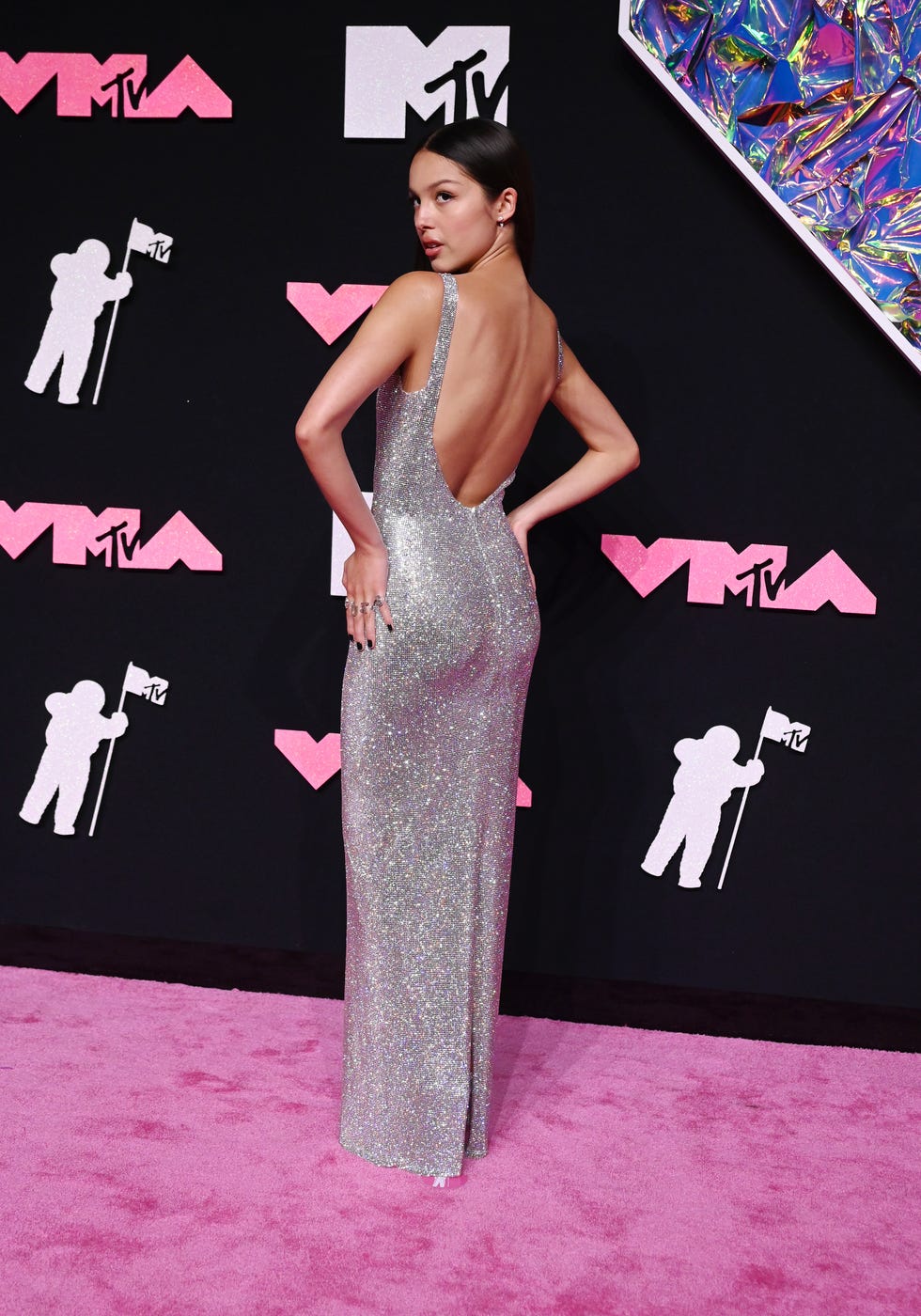 Image Credits: Google
Over 150,000 Swarovski crystals adorn Olivia Rodrigo's handmade Ludovic de Saint Sernin gown. The singer's new album, Guts, was released on Friday, and her aesthetic regularly evokes the '90s and early '00s. And her regularly low-key yet gorgeous red carpet ensembles nail the ease of that era in a way that feels far more natural than some of her contemporaries' bolder versions.
Megan Thee Stallion in Brandon Blackwood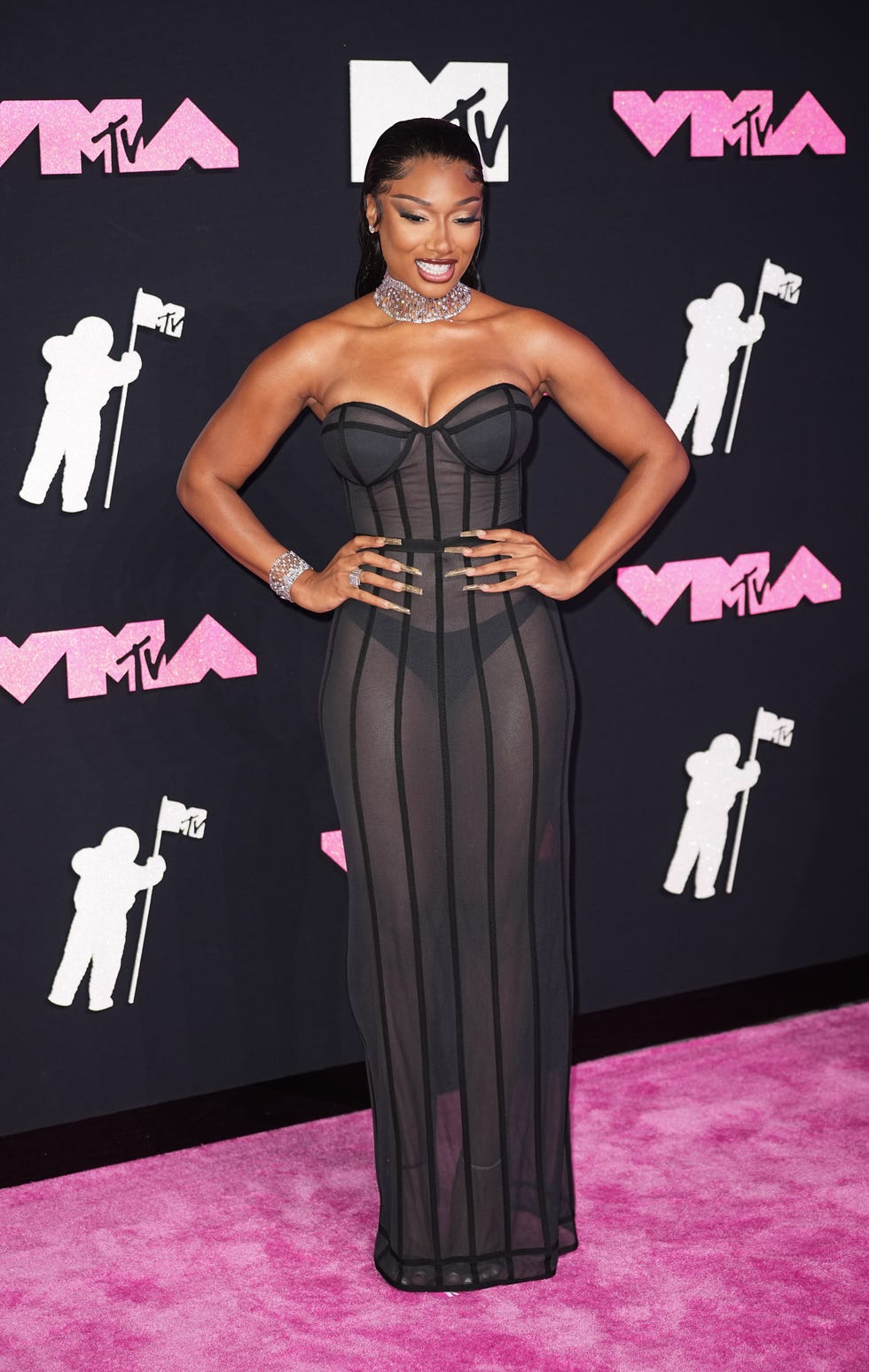 Image Credits: Google
A strapless sheer gown is a red carpet mainstay, but Meghan Thee Stallion's Brandon Blackwood version seems new because to the lines that simulate corset boning.
Måneskin in Rick Owens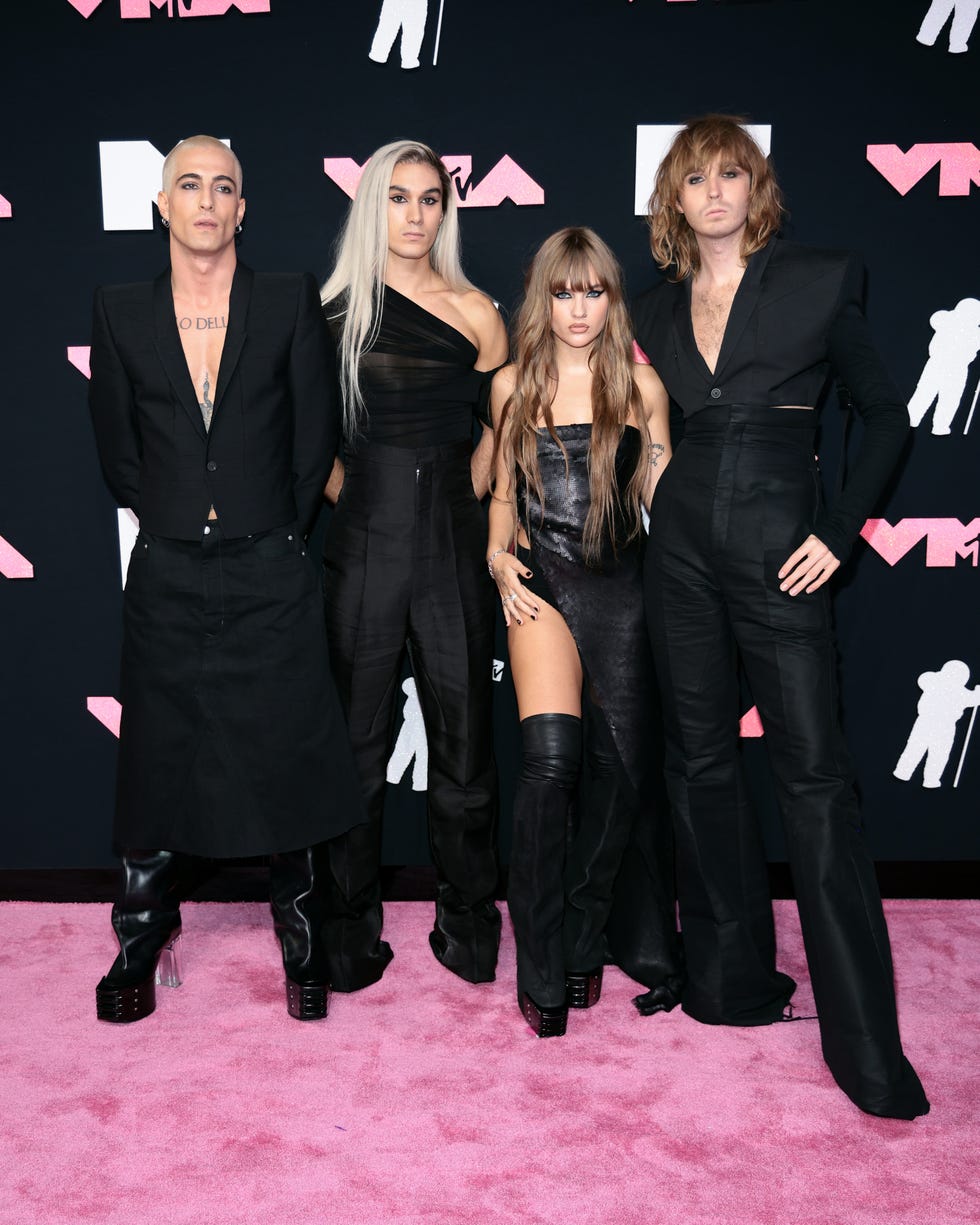 Image Credits: Google
Rick Owens epitomises weird sexuality, and a band has finally realised how wonderfully that translates to the red carpet. Mneskin looks intimidatingly hot in Rick, proving that a nice pair of platform boots may be better than a normal pump. It's strange to see his looks in this setting because they're so out of this world, but whatever planet he's designing for appears to have far better award shows.