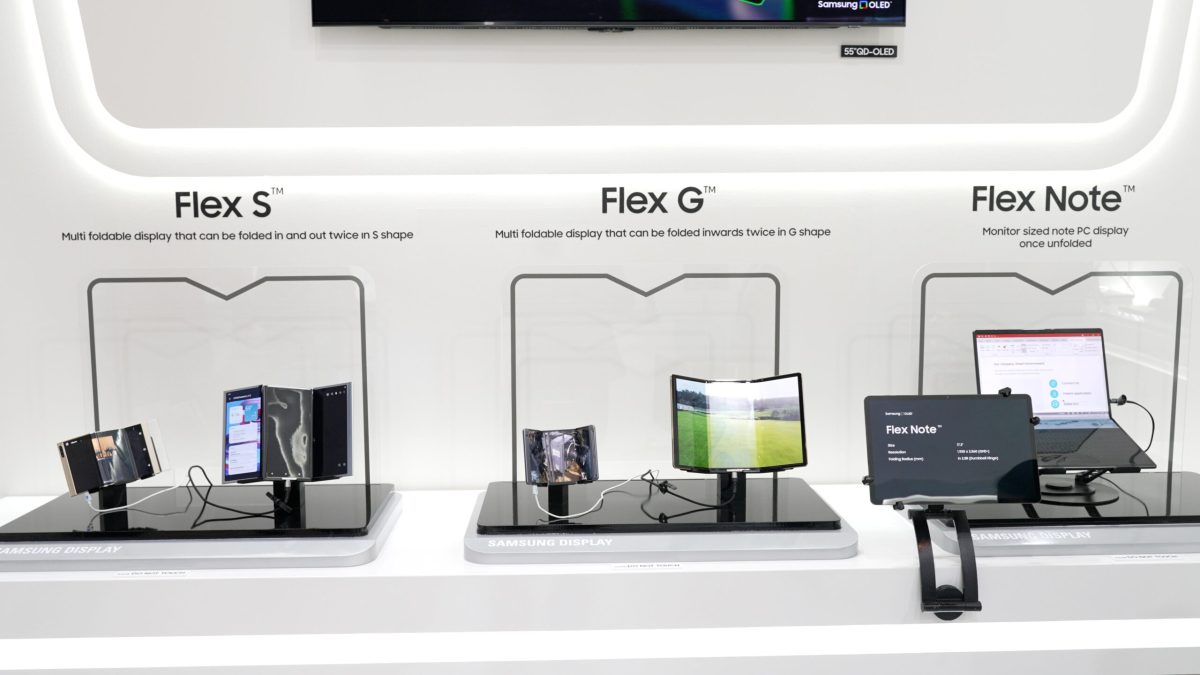 https://images.app.goo.gl/fvHX831LGCK6GA8fA
The latest screen technology from Samsung for rollable display devices, Rollable Flex, was presented by the firm on Tuesday. The South Korean firm claims that its Rollable Flex display can lengthen by more than five times, much like a scroll. According to Samsung, the recently disclosed display technology may be employed in portable electronics like tablets and laptops. A rollable prototype phone was originally displayed by Motorola at MWC 2023 earlier this year, and Samsung displayed four new display technologies at CES 2023.
The Samsung Rollable Flex display was presented by the firm on Tuesday. It can grow from 49 mm to 254.4 mm, or more than five times its initial size. To get around the drawbacks of existing slidable and foldable displays, the display can be folded and unrolled on an O-shaped axis, claims the company.
Additionally, Samsung showcased a brand-new sensor OLED display technology that can detect fingerprints everywhere on the screen. By touching two fingers to the display, which employs a light-sensing organic photodiode (OPD) to measure OLED light as it is reflected based on the relaxation and contraction of blood vessels located in the finger, the display is also capable of measuring heart rate, blood pressure, and stress levels in addition to biometric authentication.
Samsung claims it will concurrently measure two fingers on either hand in order to provide an accurate reading of the user's blood pressure. In comparison to "existing wearable devices," the company claims that the Sensor OLED display technology can measure health information more precisely.
Samsung claims that in addition to the Rollable Flex and Sensor OLED display technologies, it will also release a Flex In & Out display that can fold inward and outward at 360 degrees and a Flex Hybrid screen that combines slideable and foldable technologies. Additionally, a Slidable Flex Solo display that can be expanded from a 13-inch tablet to a 17-inch screen will be unveiled.
Although Samsung claims that its new Rollable Flex display technology may be utilised in upcoming tablets and laptops, there is no information on when the company expects to add it to any of its devices. No information has been released on the release date of consumer electronics like smartphones and tablets that will use the new Sensor OLED technology.