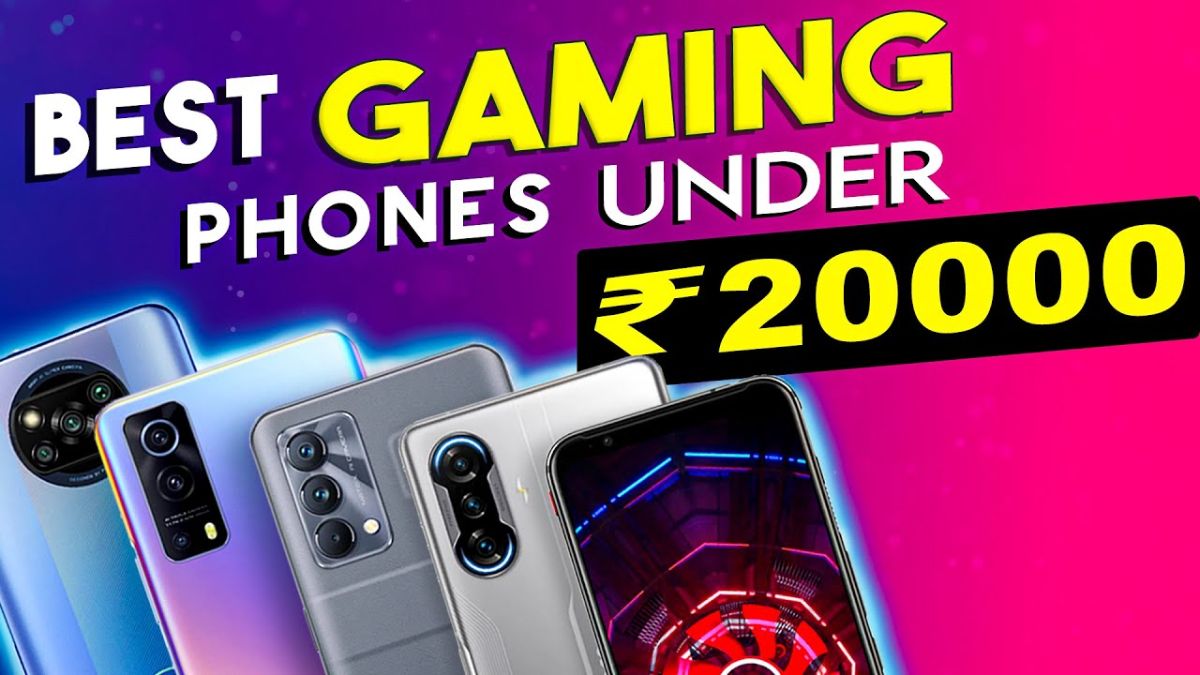 A. Understanding the Gaming Smartphone Market
The gaming smartphone market has arisen as a separate and growing niche in the changing environment of mobile technology, catering to the needs of ardent gamers who need excellent performance without breaking the bank. This market has grown significantly as a result of advances in technology, graphics processing units (GPUs), and the ever-expanding mobile gaming industry.
As gaming becomes a more popular type of entertainment, mobile phone manufacturers are responding by creating handsets that are expressly designed to provide a superior gaming experience. From sensitive touchscreens to high-refresh-rate displays, these phones are designed to handle graphically heavy games with ease, giving gamers on the go a competitive advantage.
B. Importance of Budget-Friendly Options
While premium gaming smartphones attract attention with their top-tier specifications, budget-friendly gaming devices play an important role, especially in a market as diverse as India, where price is a crucial issue for a sizable user base. The importance of gaming mobile phones under 20,000 INR is based on their capacity to democratize access to high-quality gaming experiences.
Top 3 Gaming Mobile Phones under 20,000 INR :
a) Infinix Zero 20 (₹17,999) :
Display and Screen Dimensions:
-6.7-inch Super AMOLED display
-2400 x 1080 pixel resolution
-120Hz refresh rate
-HDR10+ Compatibility
Processing Capabilities and GPU Capabilities:
-Processor: Infinix X1 Octa-core chipset
-Mali-G76 MP12 GPU
-Internal Storage: 128GB/256GB (expandable via microSD) RAM: 6GB/8GB
-System of cameras:
Rear View Cameras:
-The primary sensor has a resolution of 64MP.
-8-megapixel ultra-wide-angle lens
-Depth sensor with 2MP
-2-megapixel macro lens
-Front-facing camera: 32MP selfie camera
Charging and battery life:
-5000mAh battery capacity
-Support for 33W rapid charging
-Wireless Charging: This feature is not accessible.
b) Motorola Moto G84 5G (₹18,999) :
Screen and display:
The 6.7-inch IPS LCD panel achieves an excellent mix of color accuracy and energy efficiency. The refresh rate of 90Hz ensures smoother animation and scrolling.
Processing Capacity:
The Qualcomm Snapdragon 480 5G chipset, in conjunction with 6GB of RAM, provides dependable performance for everyday workloads while also ensuring 5G network compatibility.
System of cameras:
The versatile camera configuration, which includes a 64MP main sensor and a variety of auxiliary lenses, meets a variety of photography needs, from wide-angle images to detailed macro photography.
Life of the battery:
The large 5000mAh battery, combined with effective power management, allows for extended usage, while the 18W fast charging support allows for quick top-ups when needed.
c) OnePlus Nord CE 3 Lite 5G (₹19,599) :
Screen and display:
The 6.7-inch Fluid AMOLED display with a refresh rate of 90Hz and HDR10+ compatibility provides bright colors and fluid graphics for a more immersive viewing experience.
Processing Capacity:
The Qualcomm Snapdragon 690 5G chipset, in conjunction with 6GB/8GB of RAM, provides dependable performance for regular workloads while also ensuring 5G network compatibility.
System of cameras:
The 48MP primary sensor, along with ultra-wide, depth, and macro lenses, allows for diverse photography, capturing detailed photos in a variety of situations.
Life of the battery:
The 4500mAh battery, combined with 30W Warp Charge capability, provides a good combination of battery life and quick charging for a smooth user experience.
Conclusion:
Many enthusiasts in India's ever-expanding area of gaming mobile phones continue to seek an economical yet high-performance gadget. After researching different possibilities, it is evident that the market offers several appealing options for less than 20,000 INR. These devices provide an excellent gaming experience by seamlessly blending powerful processors, efficient GPUs, and immersive displays.
The conclusion underlines the multiple options available, each of which caters to specific gaming preferences and budgets. These gaming phones under 20,000 INR are testaments to the evolving landscape of affordable yet formidable gaming technology, whether it's the fluidity of display refresh rates, the capability of dedicated gaming processors, or the elegance of custom cooling systems.