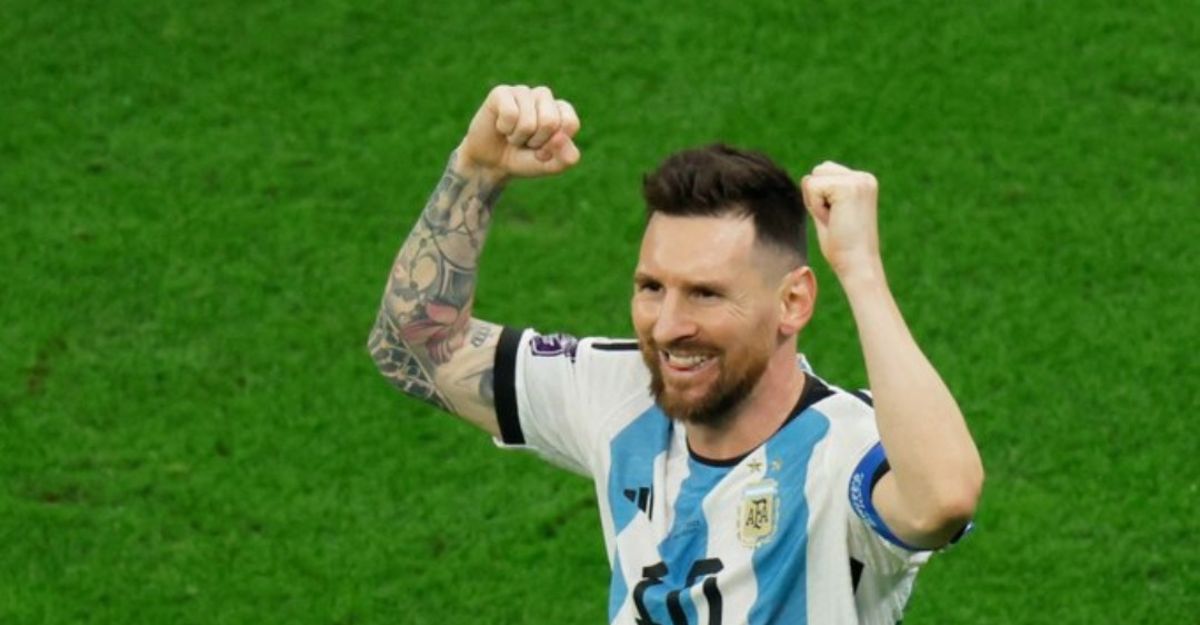 Image courtesy: brfootball/Twitter
Messi, Lionel Andrés, is the only player in men's World Cup history to score in every round of elimination. Six World Cup goals make up a total of 12 World Cup goals throughout his career.
Before Sunday's World Cup final, Drake released evidence of his $1 million wager on Messi's team to win both the match and the competition. Drake could win roughly $2.75 million if his wager wins. During the final, Buenos Aires, the capital of Argentina, was covered in blue and white jerseys, the majority of which featured Messi's number 10, as well as flags, painted faces, hats, and other souvenirs.
At least 40,000 Argentinians are thought to be walking the streets of Doha sporting blue and white number 10 Messi shirts. Even France's head coach Didier Deschamps anticipates a biassed atmosphere on Sunday.