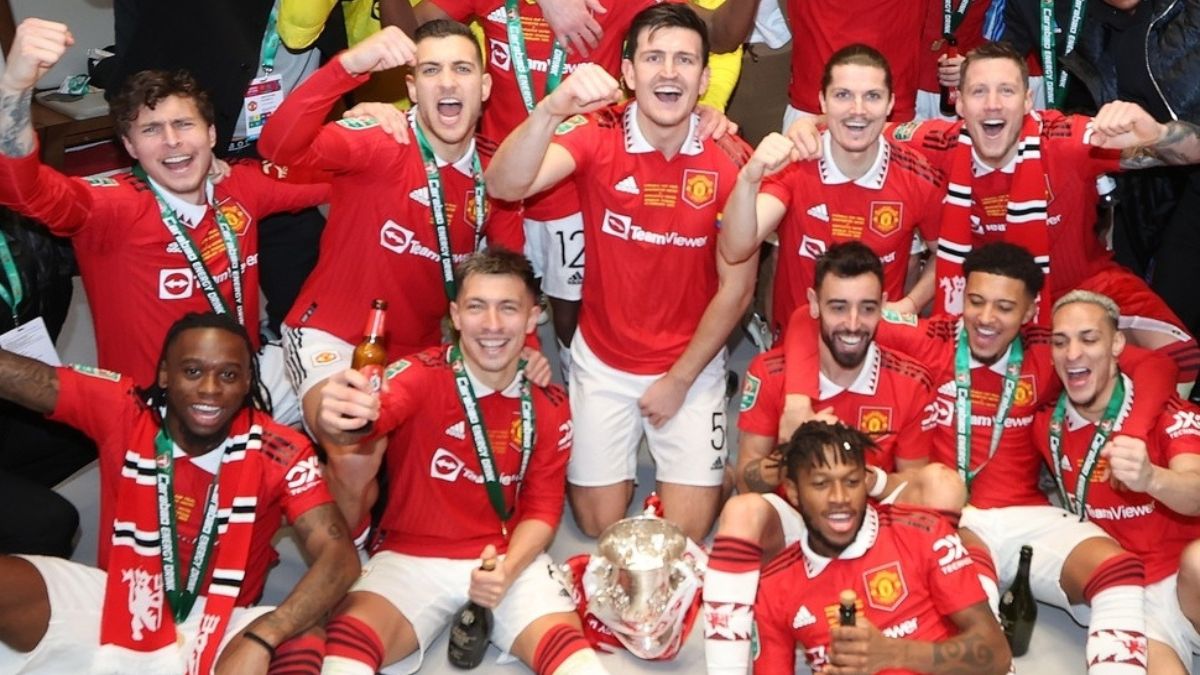 Image courtesy: manchesterunited/Instagram
On Sunday, Manchester United added another trophy to their collection by winning the Carabao Cup final against Newcastle United. This victory not only secured them the Carabao Cup title but also cemented their position as the most successful club in English domestic football history.
Manchester United now have a record 18 domestic league titles to their name, surpassing Liverpool's previous record of 17. This achievement highlights the club's incredible success and dominance in English football, with their first league title won in 1908.
Manchester United's most recent league title came in the 2012-2013 season, under the leadership of Sir Alex Ferguson. Since then, the club has been on a journey to reclaim its dominance, and their Carabao Cup win is a step in the right direction.
This latest victory also marks the first major trophy win for Manchester United under their current manager, Erik ten Hag. The Dutch has been in charge since June, 2022 and he has been working hard to restore the club's winning mentality.