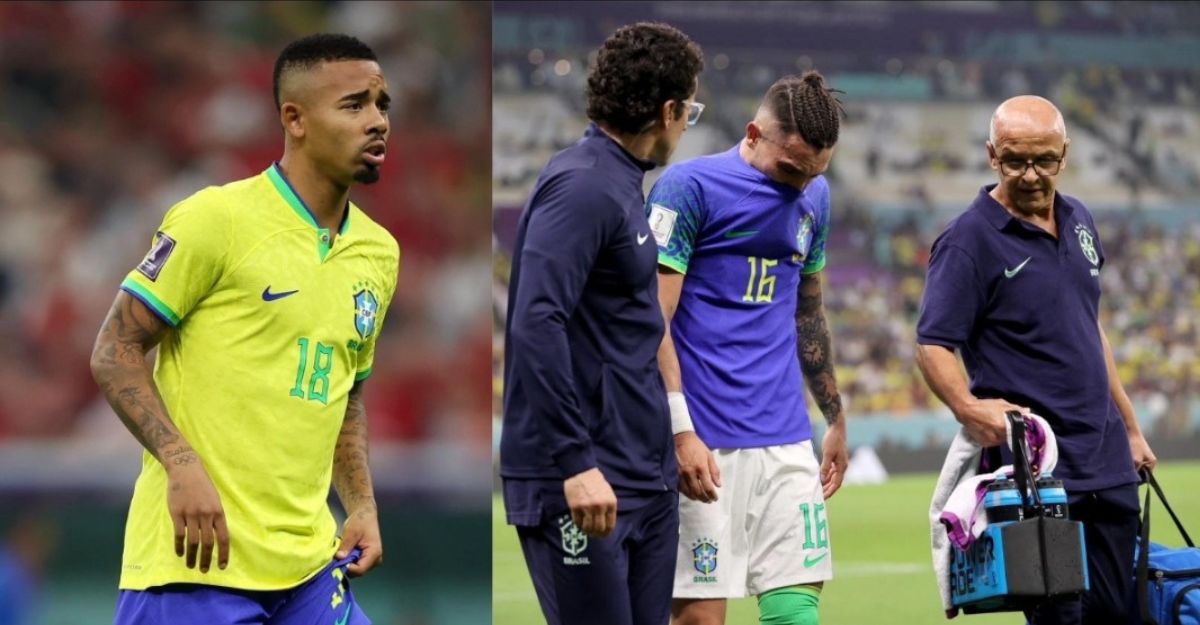 Image courtesy: fabrizioromano/twitter
Famous transfer "guru" Fabrizio Romano has broken and confirmed the news that striker Gabriel Jesus and left-back Alex Telles are expected to support the team from the stands as the former has knee pain and the latter got injured in the game against Cameroon.
Not just Gabriel Jesus. Alex Telles, also expected to miss the rest of the World Cup as @geglobo reports, due to injury against Camerun. 🚨🇧🇷 #Qatar2022

Two major blows for Tite and Brazil. pic.twitter.com/wi0aGLFmk5

— Fabrizio Romano (@FabrizioRomano) December 3, 2022
The Arsenal striker played all the three games, starting the last one alongside Alex, who on the other hand played only against Cameroon and Switzerland. The Sevilla defender left the pitch in tears last night as it was his first ever campaign which has now ended on a destructing note.
Brazil have immense squad depth in spite of the major blows that the Tite's men have been subjected to. The World Cup favourites also lack the presence of their talisman and star, Neymar Jr., after he was also injured in their group stage game. He is expected to join the squad in the latter stages amidst the uncertainties. This World Cup has seen a lot of injuries including the likes of Benzema, Kante, Pogba and many more stars. Surely a painful one for a lot of players.