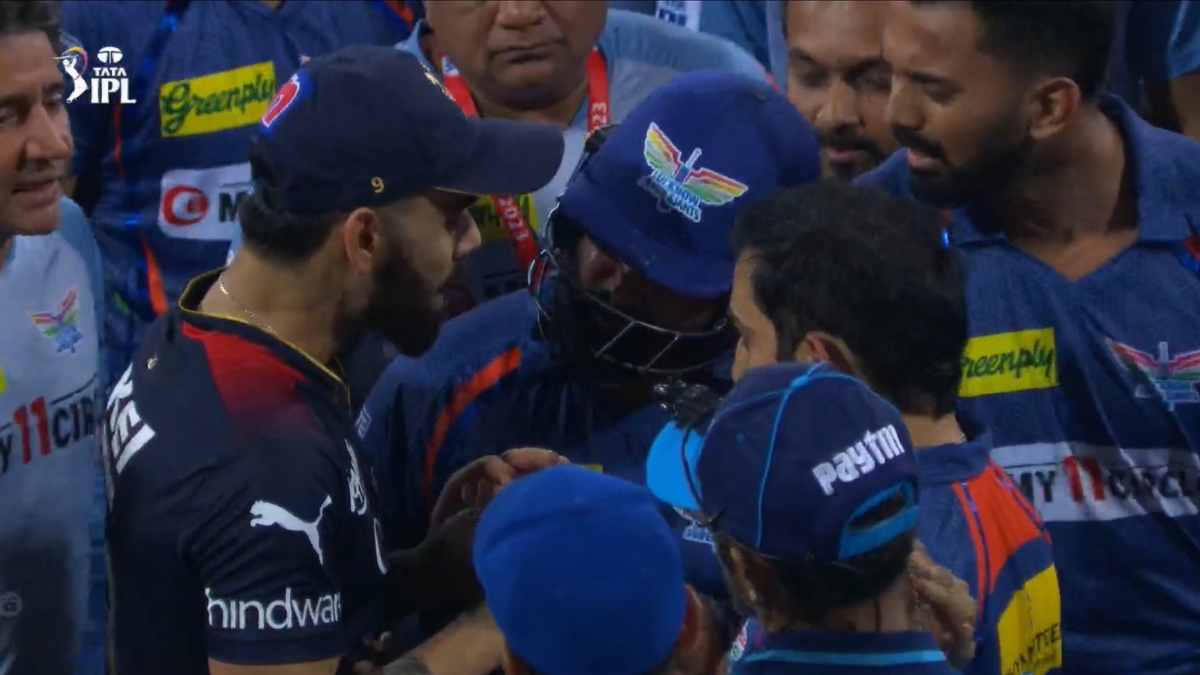 Image courtesy: jio cinema
Lucknow Super Giants got defeated by Royal challengers Bangalore on Monday, May 1 by 18 runs in a low scoring chase of 127 runs. However the atmosphere wasn't pleasant after the game as the things got heated up between both the sides. It was former RCB captain Virat Kohli who raged on LSG's pacer Naveen-ul-Haq.
Virat Kohli got angry on the pacer during the game in the 17th over of the second innings. During a handshake between the players, there was again a heated worda exchanged between them and RCB players tried to separate both of them. Virat Kohli's aggression was later on noticed by Former Indian team player Gautam Gambhir who then calls and him and sorted the matter out.
Virat Kohli and Gautam Gambhir also had an intense words between them and it was ended later as both the teams went either side. Naveen-ul-Haq was asked to resolve the matter with Virat Kohli by captain KL Rahul but the pacer refused to talk to the former Indian captain and decided to go away.