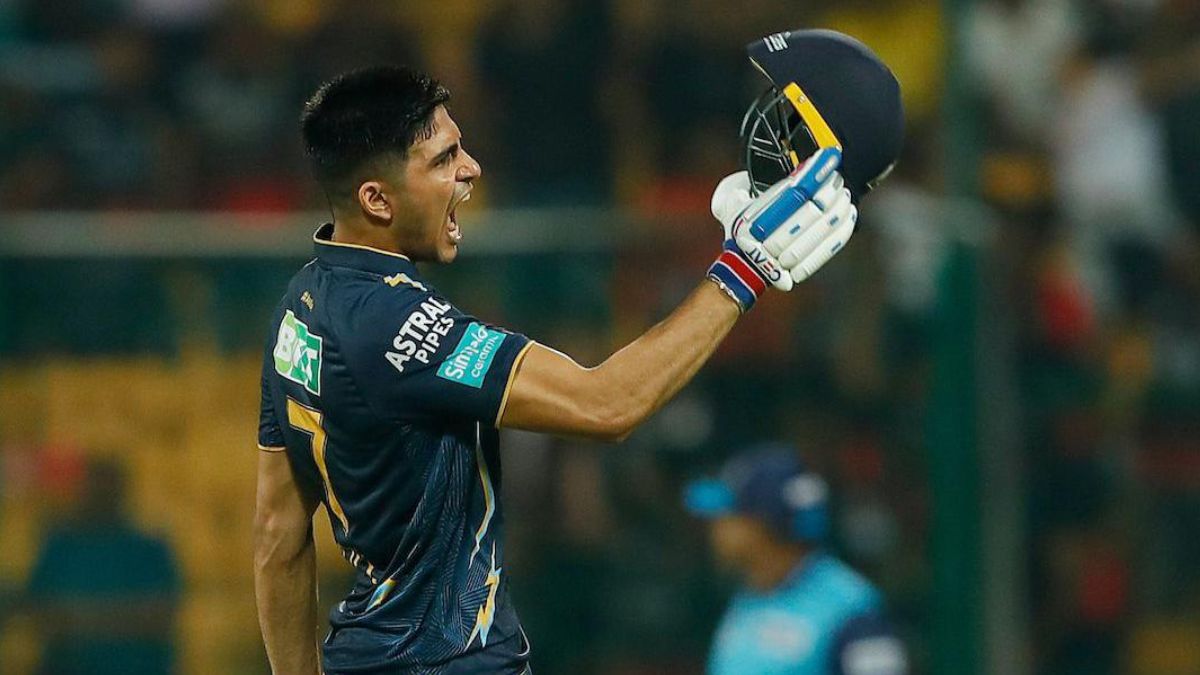 In a thrilling IPL Qualifier 2 clash, the Gujarat Titans emerged victorious over the Mumbai Indians, securing their place in the finals. Mohit Sharma was the standout performer, delivering an exceptional bowling display that played a significant role in the Titans' resounding win.
Facing a formidable target set by the Mumbai Indians, the Gujarat Titans needed something extraordinary to advance to the finals. Sharma rose to the occasion with a devastating five-wicket haul, making a remarkable impact on the match.
Introduced into the attack in the 15th over, Sharma wasted no time, dismissing the dangerous Suryakumar Yadav and Vishnu Vinod in quick succession. He continued his onslaught in the 17th over, claiming two more wickets to complete his five-wicket haul. Sharma's outstanding performance included figures of 5 wickets for just 9 runs in his allotted two overs.
The Gujarat Titans' victory was a collective team effort, but Sharma's heroics with the ball were exceptional. His ability to take crucial wickets at crucial moments turned the match in the Titans' favor and ended the Mumbai Indians' playoff journey.
With this triumph, the Gujarat Titans have earned their spot in the finals, where they will prepare for an electrifying showdown. Sharma's outstanding performance will be remembered by fans and players, while Shubman Gill's remarkable century for the Mumbai Indians highlighted his talent but couldn't prevent defeat against the Titans.
In a scintillating display of skill and composure, Shubman Gill emerged as the Player of the Match with his outstanding performance for Gujarat Titans. Gill's explosive knock played a pivotal role in propelling his team to victory and left fans and critics in awe of his talent.
Reflecting on his innings, Gill humbly credited his success to his focused approach, emphasizing the importance of playing ball by ball and over by over. He highlighted a particular over where he hit three sixes, which provided him the necessary momentum to excel further. Realizing that it could be his day, Gill seized the opportunity and showcased his ability to go big. The young cricketer also praised the batting-friendly pitch, acknowledging its role in his outstanding performance.
While Gill's success appeared effortless, he revealed that his accomplishments were not a result of conscious decisions but rather a product of his belief in his abilities as a batsman. With a successful international season and a commendable performance in the previous IPL season, Gill's confidence was at an all-time high. Starting well in a match, he emphasized, instills a sense of confidence, allowing him to perform at his best.
Gill also shared insights into his growth as a player, particularly since the West Indies tour. Despite facing an injury setback before the last IPL, he dedicated himself to refining his game. Ahead of the New Zealand series following the T20I World Cup, Gill made technical changes and worked on specific areas to enhance his performance. The result of his hard work and dedication was evident in his remarkable innings.
When asked about the expectations that come with being a young talent, Gill revealed his approach to dealing with external pressures. Once he steps onto the field, his sole focus is on contributing to the team's success. He acknowledged that expectations are inevitable, but he remains committed to giving his best for the benefit of the team.
Gill's exceptional innings in the IPL was hailed as his best performance in the tournament so far. His ability to adapt to different situations, demonstrate maturity beyond his years, and deliver under pressure solidified his position as one of the most promising talents in the world of cricket. As he continues to evolve and hone his skills, fans eagerly anticipate witnessing more extraordinary performances from this young and dynamic player.
Shubman Gill | Player of the Match: For me, it is playing ball to ball, over to over. The over where I hit three sixes gave me the momentum to go big. That's when I realised it could be my day. It was a good wicket to bat on as well. Not a conscious decision, you keep inventing as a batter but for me the belief is more important. I am coming off a good international season as well. Had a good season last time as well. When I start well, I feel confident I can score well. From the last WI tour, I think I have shifted a gear, I got injured before the last IPL but I have been working on my game. I have worked on a few areas and made technical changes ahead of the NZ series after the T20I World Cup. Expectations are something that follow you outside the ropes, but once you step on the field it is all about trying how to contribute for the team. I think this was probably my best innings so far in the IPL.