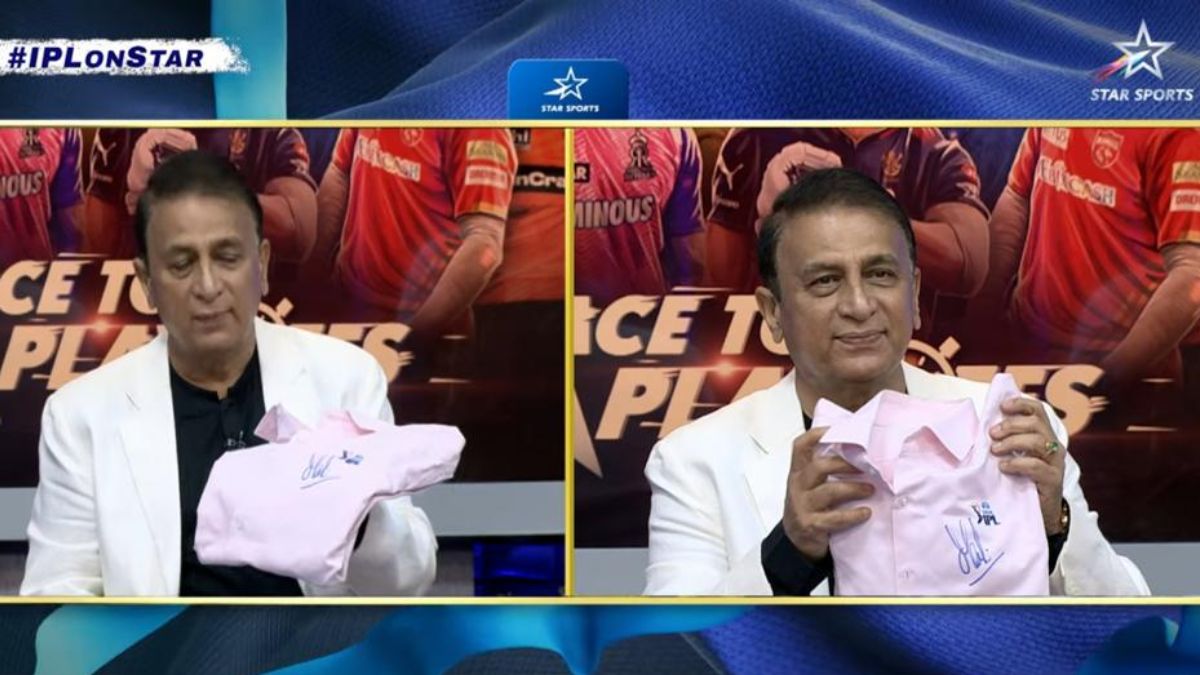 MS Dhoni, the former Indian cricket team captain, has had a massive impact on Indian cricket, which goes beyond his impressive achievements on the field. He is the only captain to have won all ICC limited-overs tournaments and is second on the list of all-time run-scorers among keepers. His greatness is undeniable, and one need not look further than the scenes that followed Chennai Super Kings' last league match at home in IPL 2023 to see it.
During CSK's match against KKR, Sunil Gavaskar, one of Indian cricket's first superstars and a commentator for the game, ran towards Dhoni with a marker to get his autograph. Gavaskar's actions were a testament to the emotions that he and the entire country feel for the CSK captain. Dhoni was doing a lap of honour at Chepauk, thanking the crowd by waving, clapping, and throwing tennis balls. Even though CSK had a high chance of making it to the playoffs, Dhoni did not take a chance.
Legend #SunilGavaskar reveals why Thala Dhoni's autograph will be ♾ treasured.

The Little Master remembers two of #TeamIndia's most iconic moments ft. @msdhoni & @therealkapildev that he will cherish forever! 💯
Tune-in to more heartfelt content at #IPLonStar. #BetterTogether pic.twitter.com/QM2ozYZTJO

— Star Sports (@StarSportsIndia) May 16, 2023
The video of Gavaskar getting Dhoni's autograph went viral on social media, and the legendary cricketer was later asked to relive the moment on a Star Sports show. Gavaskar broke down while showing the autographed shirt to the camera, and he expressed his gratitude for Dhoni's gesture. Gavaskar also hailed the CSK skipper for his contributions to Indian cricket, stating that it was an emotional moment for him.
"So, I went to Mahi and requested him to sign an autograph on the shirt that I was wearing. It was so nice of him to acknowledge it. It was a very emotional moment for me because this fellow has made immense contributions to Indian Cricket," a teary-eyed Sunil Gavaskar stated.
Dhoni's impact on Indian cricket is unparalleled, and he has created a legacy that will be remembered for years to come. His leadership skills and calm demeanor have been an inspiration to countless young cricketers in the country. Dhoni's achievements on the cricket field speak for themselves, but it is moments like these that truly showcase his greatness as a person.
Sunil Gavaskar said from Star Sports Studio, "Kapil Dev lifting the 1983 WC Trophy and MS Dhoni hitting that winning six in the 2011 WC final are the two cricketing moments I would love to see before I die."