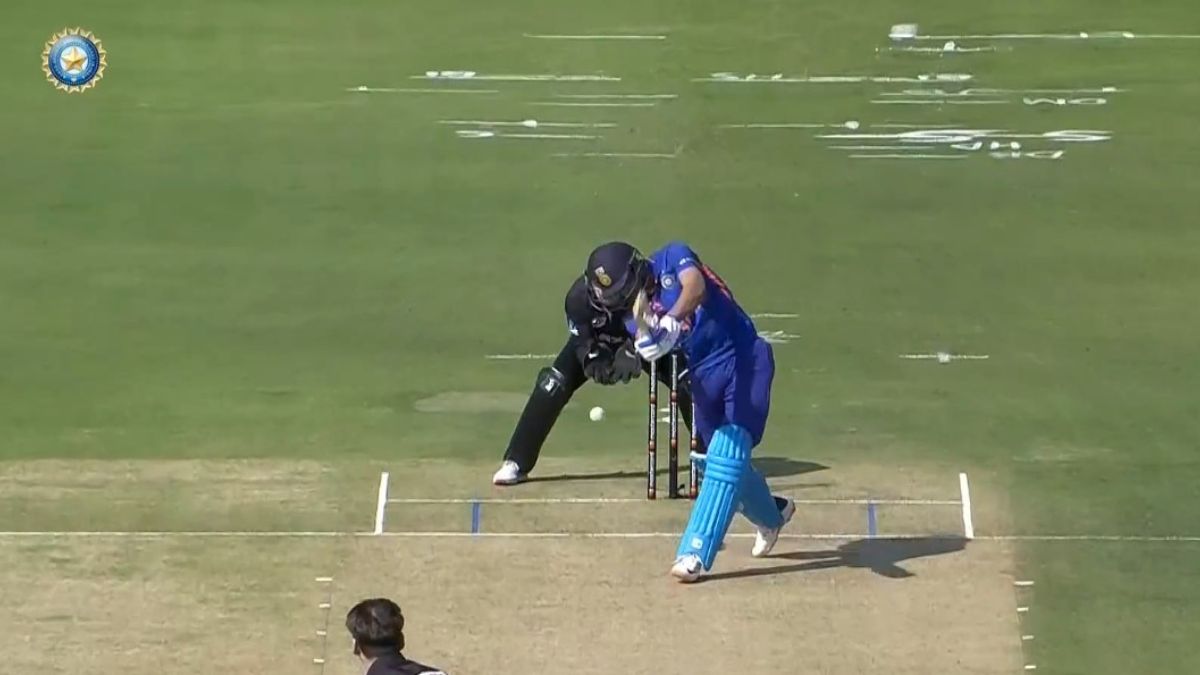 Image courtesy: hotstar
In the first ODI between India and New Zealand, Indian opener Shubman Gill have completed his half-century. The Indian opening batter could have been in the pavilion in the ongoing game rather than playing on 60s as New Zealand missed a stumping while he was on 45 runs.
It was a great chance for the New Zealand to dismiss the Indian opener but they might have missed the important one this time. Shubman Gill was on strike and tries to lift it up above mid-on but missed it. The ball went straight to the keeper after getting an outside-edge. Wicket-keeper Latham missed both the chances he dropped the catch and couldn't stumped Gill in time. If Shubman Gill goes on to score a century in the game, this missed chance will hurt.
Shubman Gill scored a century in the last ODI which was against Sri Lanka and now he has completed his half-century against New Zealand.