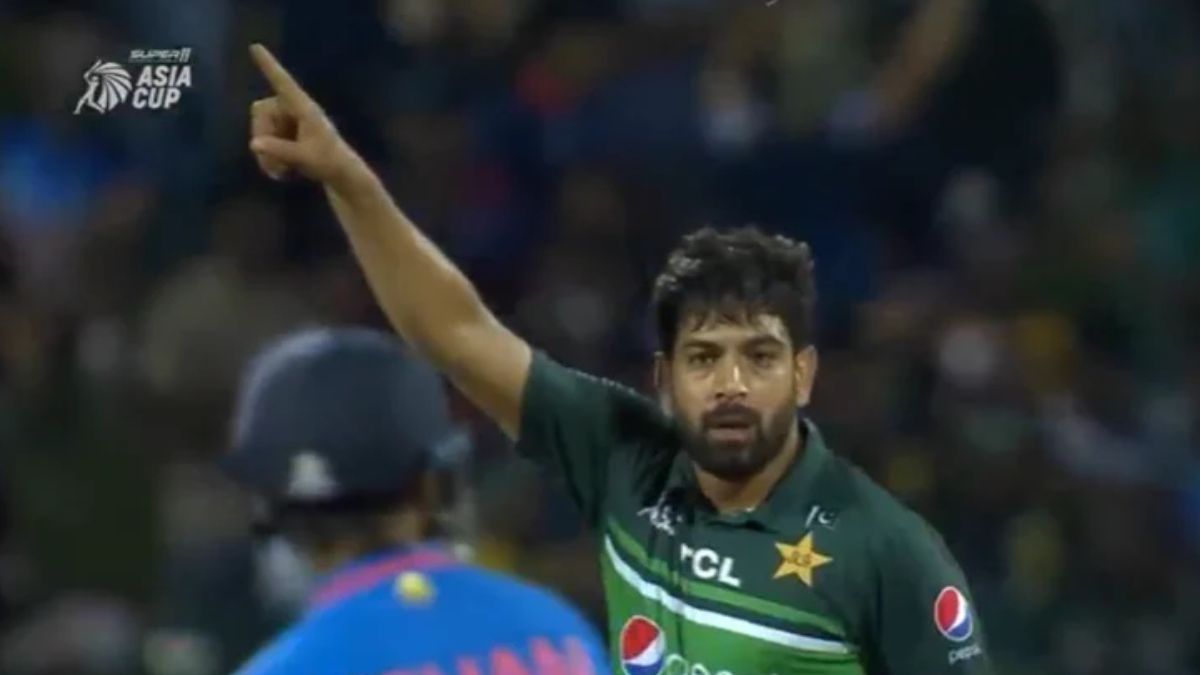 In the much-anticipated clash of cricketing titans during the Asia Cup 2023, India and Pakistan delivered a riveting spectacle that epitomized their historic rivalry. The encounter unfolded as a thrilling saga, with Pakistan's formidable pace attack stealing the limelight by wreaking havoc upon India's batting order. However, it was India's tenacious middle-order that ensured the match remained a gripping contest throughout.
Pakistan's pace artillery, led by the formidable Shaheen Afridi and the versatile Haris Rauf, initiated an early onslaught against India's top-order batsmen. While Shaheen Afridi, known for his menacing inswing deliveries, initially found it challenging to breach India's defenses, a brief rain interruption seemed to reinvigorate him. He adjusted his length ever so slightly, and the results were immediate as he dismissed the pivotal figures of Rohit Sharma and Virat Kohli in rapid succession. Haris Rauf, displaying his adaptability, claimed the wickets of Shreyas Iyer with a well-directed short ball and a struggling Shubman Gill with a fuller delivery. At 66/4, Pakistan appeared to be firmly in control.
However, just as Pakistan seemed to assert their dominance, India's batting duo of Ishan Kishan and Hardik Pandya orchestrated a spirited comeback. The dynamic pair showcased remarkable composure and skill, forming a crucial 138-run partnership for the fifth wicket. Ishan Kishan's aggressive yet calculated approach garnered attention as he seamlessly blended aggression with precision.
Yet, Pakistan momentarily let the game slip away. Their spinners lacked bite, and the fielding standards dipped. Haris Rauf ultimately ended the century partnership, but it was Shaheen Afridi who orchestrated a swift turnaround. In a single over, he dismissed both Hardik Pandya and Ravindra Jadeja. India, previously positioned at 239/5, suddenly found themselves tumbling, ultimately folding for 266. Naseem Shah, who had earlier bowled brilliantly without reaping wickets, returned to the fray, concluding with an impressive 3-wicket haul.
This captivating Asia Cup encounter bore witness to the ebbs and flows of cricketing drama. While Pakistan's pace attack initially dominated proceedings, India's middle-order resilience added layers of excitement to the narrative. This enthralling contest left fans eagerly anticipating the next chapter in this storied cricketing rivalry.
Shaheen Afridi: That was our plan with the new ball. I think both (Virat and Rohit) were crucial wickets, every batter is the same for me. But I think I liked Rohit's wicket better. The plans by our fast bowlers worked. Naseem is bowling at 150 kph, really happy with that, he's really fast. The new ball might swing and seam, nothing much after that. It will be easier to score runs once the ball gets old (in the run chase).