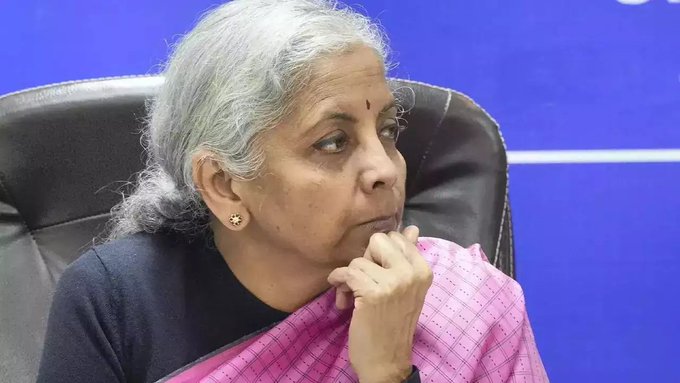 Image Courtesy: CNBC-TV18
Union Finance Minister Nirmala Sitharaman has been discharged from the hospital. The minister was admitted to a private ward of the hospital for a routine check-up on the 26 of this month. She reportedly had symptoms of viral fever. The news of the discharge of the Finance Minister comes as a relief.
Nirmala Sitharaman had paid a floral tribute to the Atal Bihari Vajpayee at 'Sadaiv Atal' before she was hospitalized. She also attended the 35th Annual Convocation of The Tamil Nadu MGR Medical University in Chennai. People aware of the development also said that she had suffered from minor stomach ailments.
The Union Minister is expected to present the budget on the first of February. The budget session of the parliament usually begins in January every year. Formal preparations for the preparation of the budget started on October 10 this year. Reportedly, the finance minister has completed the pre-budget discussion with the stakeholders including the representative of chambers of commerce and industry.
Nirmala Sitharaman presented her fourth budget, from the previous year. The budget presentation this year would be the last budget under the current government. The budget would not be presented the next year due to the General Elections 2024.
The halwa ceremony which marks the formal end of the preparation of the budget is likely to be cancelled this year as well. It was cancelled last year due to Covid 19 restrictions. The address of the president kicks off the start of the budget session. The budget session is expected to conclude on April 8.