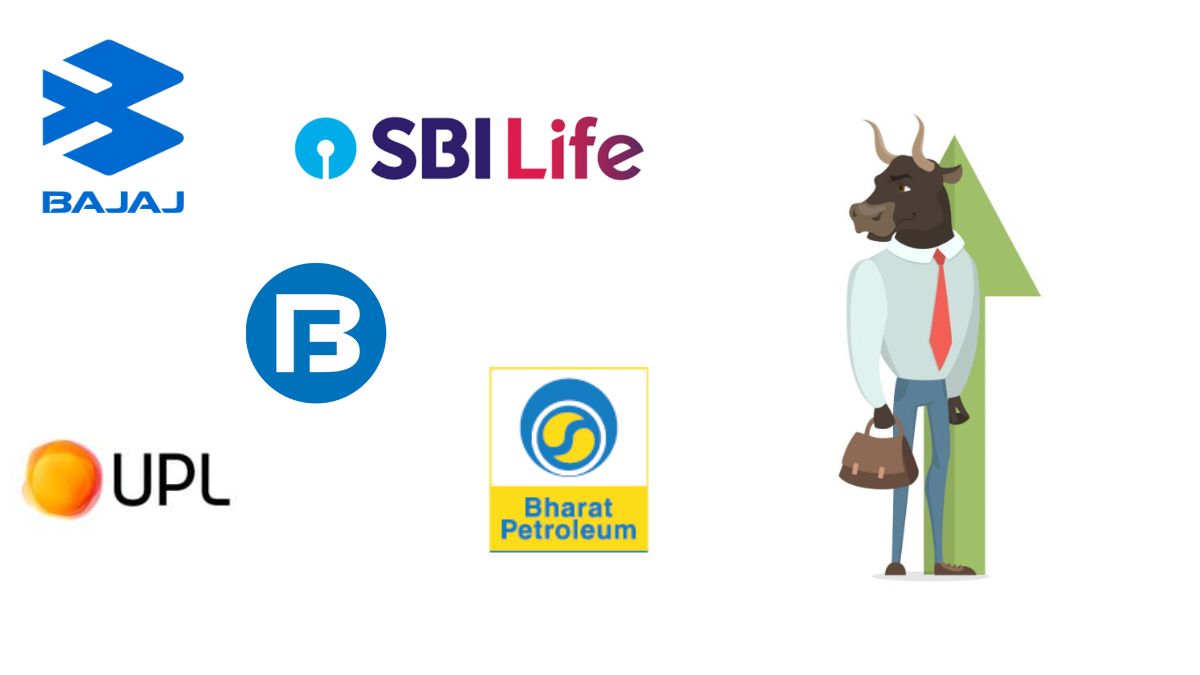 On Thursday, Indian stocks experienced their 7th consecutive day of growth as the impressive earnings reports from major companies like Bajaj Finance overshadowed concerns of a possible recession in the United States.
The Nifty 50 index closed at 17,915, up 101 points, while the S&P BSE Sensex gained 350 points and ended above 60,600 at 60,649.
Bajaj Finance and Bajaj Finserv were among the top gainers, thanks to their solid fourth-quarter profits, and other notable gainers included Bajaj Auto, SBI Life, and UPL.
However, HDFC Life and Hindustan Unilever were among the top laggards in the Nifty 50 index, with losses of 2.2% and 1.6%, respectively.
Top Gainers of Today –
| | | | | | | | |
| --- | --- | --- | --- | --- | --- | --- | --- |
| Symbol | Open | High | Low | Prev. Close | LTP | %chng | Volume |
| BAJAJ-AUTO | 4300 | 4422.55 | 4294 | 4299 | 4412 | 2.63 | 667011 |
| BAJFINANCE | 6075 | 6254.45 | 6066 | 6055.95 | 6200 | 2.38 | 2827136 |
| SBILIFE | 1138.75 | 1145 | 1125 | 1118.3 | 1144.05 | 2.3 | 1895316 |
| BAJAJFINSV | 1352.5 | 1374 | 1340.15 | 1334.7 | 1359 | 1.82 | 3982526 |
| UPL | 716.3 | 730.75 | 716.3 | 715.35 | 728.1 | 1.78 | 2470510 |
| BPCL | 350 | 356.5 | 348.85 | 349 | 355 | 1.72 | 3635526 |
| BHARTIARTL | 772 | 789.2 | 771.35 | 773.45 | 785.9 | 1.61 | 4129769 |
| INFY | 1230 | 1247.8 | 1225.4 | 1227.55 | 1247 | 1.58 | 8020704 |
| KOTAKBANK | 1876.9 | 1913 | 1876.85 | 1878.6 | 1906.35 | 1.48 | 5061293 |
| HINDALCO | 425 | 431.45 | 422.05 | 424.8 | 430.75 | 1.4 | 3271257 |
| LT | 2275.75 | 2310 | 2267.1 | 2276.15 | 2305.5 | 1.29 | 1252989 |
| DRREDDY | 4845 | 4939 | 4818.1 | 4845.1 | 4907 | 1.28 | 219656 |
| JSWSTEEL | 723 | 734.75 | 717.6 | 723.45 | 732 | 1.18 | 1247848 |
| TATACONSUM | 743 | 755.25 | 742.15 | 746.7 | 754.9 | 1.1 | 1664942 |
| COALINDIA | 229.75 | 232.5 | 229.15 | 229.75 | 232.1 | 1.02 | 3349374 |
| ITC | 412.2 | 417.4 | 411 | 412.25 | 416 | 0.91 | 12614263 |
| SUNPHARMA | 968 | 981.6 | 963.55 | 971.25 | 979.6 | 0.86 | 2777173 |
| M&M | 1210.05 | 1225 | 1210.05 | 1213.55 | 1224 | 0.86 | 1340045 |
| RELIANCE | 2375 | 2384 | 2364 | 2362.1 | 2381.7 | 0.83 | 4230627 |
| NESTLEIND | 21066.25 | 21199.95 | 21000.05 | 21026.25 | 21192 | 0.79 | 102232 |
Data Source: NSE