India is appropriately known as the "Land of Faith." You can sense heavenly presence as you make your way through the majestic mountains, or you can travel through the winding lanes where spirituality and history are waiting to quench your need for the divine.
India's abundance of temples, mosques, churches, Gurudwaras, and monasteries entice tourists to come and explore this tolerant, spiritual, and above all, diverse yet united nation.
Many everyday locations in India have become significant holy sites thanks to spirituality. As a result, numerous travellers have begun to swarm these hubs in addition to the vast number of pilgrims who visit these religious locations once a year. Both tourism and India's reputation have increased significantly.
Here's a list of 5 best religious places to visit in India – Take a look
1. Kedarnath Temple, Uttarakhand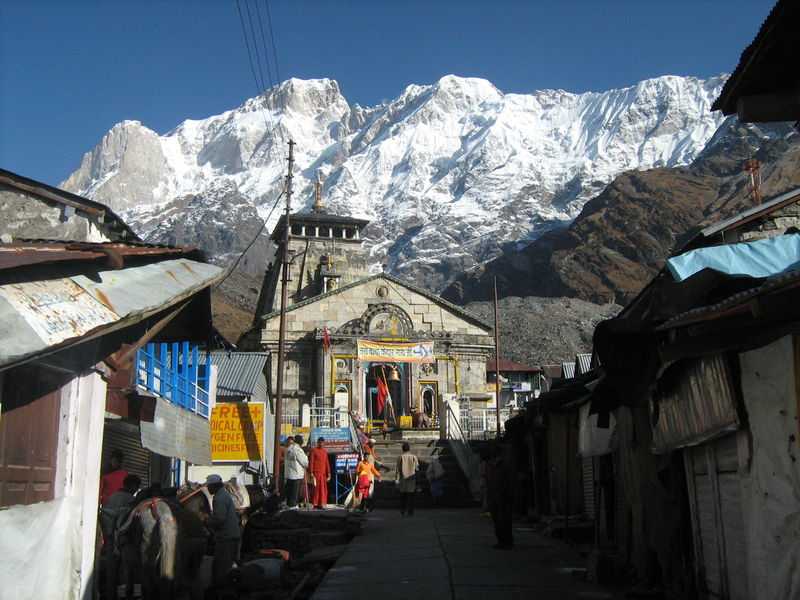 This is one of the Char Dhams and one of the busiest pilgrimage sites in the Garhwal Himalayas, located at a height of 3584 metres. According to legend, Lord Shiva disguised himself as a bull in Kedarnath to elude the Pandavas. When the Pandavas discovered him, he allegedly disappeared deeper into the earth, leaving the hump visible.
Best time to visit: May to June, September to October
2. Basilica of Bom Jesus, Goa
Goa is not a typical pilgrimage destination in India, but the fact that it has so many churches makes it appropriate to include it on the list of destinations for religious travel in India. The churches in Goa are interesting to explore since they are a product of the Portuguese civilization, which dominated the state for a very long time.
These buildings are not only the pinnacle of Christian faith but also significantly add to India's architectural heritage. Basilica of Bom Jesus, Church of the Immaculate Conception, Church of St. Lawrence, and Church and Convent of St. Francis of Assisi are a few of Goa's most well-known churches.
Best time to visit: Between September to March 
3. Vaishno Devi Temple, Jammu & Kashmir
Mata Vaishno Devi reaches out to her worshippers from above the mountains. The home of Mata Vaishno, which is located near Jammu on the Trikuta Hills, is one of the most well-known pilgrimage sites in India.
Take a difficult journey that goes to the caves where the goddess rules and bestows innumerable blessings to experience an incredible joy. breathtaking scenery, omnipresent divinity, and exhilarating adventure. This is one trip you'll take in India that you'll never forget.
Best time to visit: Between the months of March and October
4. Ajmer Sharif, Ajmer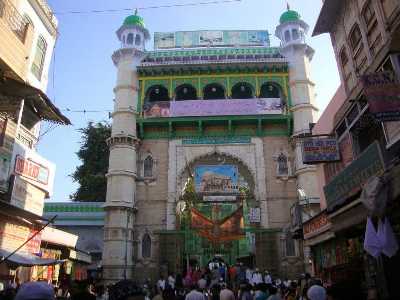 One of the holiest places of devotion in India is the Dargah Sharif, which houses the tomb of Moinuddin Chishti and is revered by people of all faiths as well as Muslims.Being the ultimate resting place of Gharib Nawaz Moin-ud-din Chisti, it has greatly aided in promoting Islamic moral and spiritual values among the general populace.
Best time to visit: Between March to May
5. Golden Temple, Swarn Mandir/Harmandir Sahib, Amritsar
One is compelled to visit this well-known religious site in India because of the immaculate reflection of the devout golden structure on the ambrosial nectar (lake) and the throng of pilgrims lounging in the shrine complex.
The most significant Sikh pilgrimage destination in India is Gurdwara Harmandir Sahib, which was built by the fourth Sikh Guru, Ramdass Sahib Ji. The golden-gilded temple honours a number of significant Sikh historical occasions. The Golden Temple is unquestionably an Indian legacy and a peacemaker.
Best time to visit: Between November to March