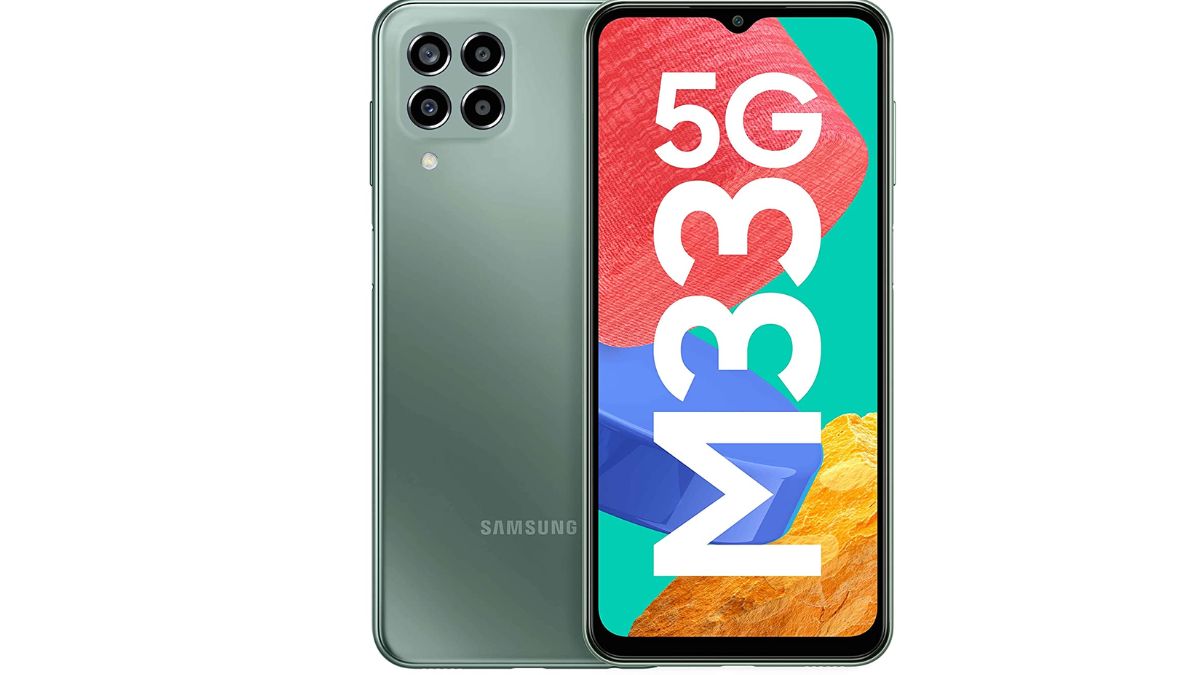 The Samsung Galaxy M33 5G now costs Rs.17,999 instead of Rs.24,999. You can grab this great deal on Amazon.
This smartphone is currently available on Amazon at a good 28% discount, reducing the price from Rs.24,999 to Rs.17,999.  On the e-commerce site, you can also get bank and exchange deals. On exchange, you can get up to Rs.16,700 off.
Samsung Galaxy M33 5G Specifications
Samsung Galaxy M33 5G is an excellent smartphone that has a 6.6-inch TFT display with a pixel density of 400ppi and a screen resolution of 1080 x 2408. The phone's bezel-free front panel comes with a capacitive touchscreen with a 20:9 aspect ratio and 120Hz refresh rate.
The smartphone comes with an amazing quad-camera system on the back. It is equipped with a 50MP f/1.8 Wide Angle Main Camera, a 5MP f/2.2 Ultra-Wide Angle Camera, a 2MP f/2.4 Macro Camera and a 2MP f/2.4 Depth Camera. The front-facing camera has a resolution of 8MP.
This phone is equipped with a Samsung Exynos 1280 Chipset and 6GB of RAM. It also contains an Octa-core CPU with a Dual-core and Hexacore configuration for seamless performance. This phone has a large 6000mAh Li-ion battery.
Click here for the deal on Amazon.
Disclaimer: This article is for informational purposes only and is not professional advice. No compensation was received for writing this article. This article contains affiliate links, we may receive a commission on purchase. Please review the details on the official website before making a decision. Business Upturn takes no responsibility for inaccuracies or errors in this article.