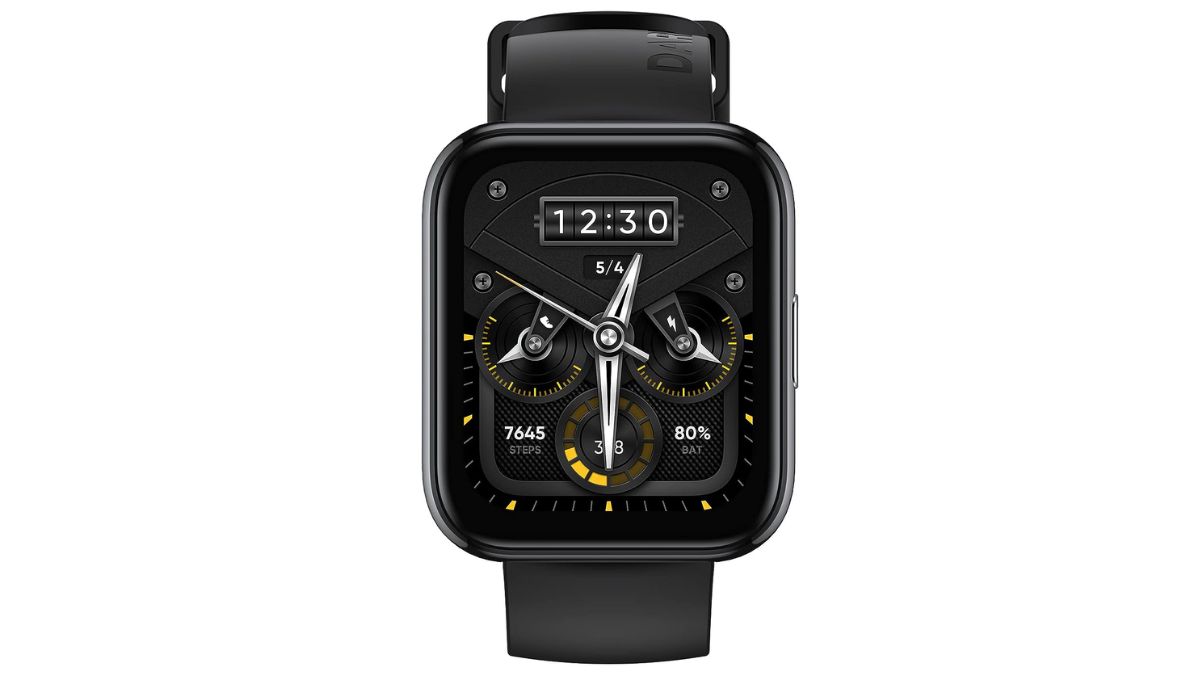 The Realme Watch 2 Pro smartwatch is now priced at Rs.2,693 instead of Rs.5,999. This excellent offer is available on Amazon. On the eCommerce site, the Realme Watch 2 Pro smartwatch is 55% discounted. Bank offers are also available for this smartwatch.
Realme Watch 2 Pro Smartwatch Specifications
The square dial on the Realme Watch 2 Pro is made of polyurethane. The watch features a bulky design with replaceable light grey and black rubber straps. The fitness tracker weighs only 40 grammes and comes with an IP68 rating, which makes it dust and water resistant.
The Watch 2 Pro from Realme is equipped with a huge 1.7-inch AMOLED screen. It has capacitive touch and 2.5D glass. The screen's resolution is 320×385 pixels, with a refresh rate of 30Hz. Additionally, it has 286ppi and a maximum brightness of 600 nits for better viewing in areas with poor lighting.
With the Realme Watch 2 Pro fitness tracker, you can control music playback, find your phone, get weather updates, view notifications, and more.
The 390mAh Li-Po battery in the Realme Watch 2 Pro, according to Realme, can provide 14 days of continuous heart rate monitoring. Furthermore, it includes Bluetooth 5 and dual-satellite GPS built-in for a reliable connection.
Check out the deal on Amazon here!
Disclaimer: This article is for informational purposes only and is not professional advice. No compensation was received for writing this article. This article contains affiliate links, we may receive a commission on purchase. Please review the details on the official website before making a decision. Business Upturn takes no responsibility for inaccuracies or errors in this article.