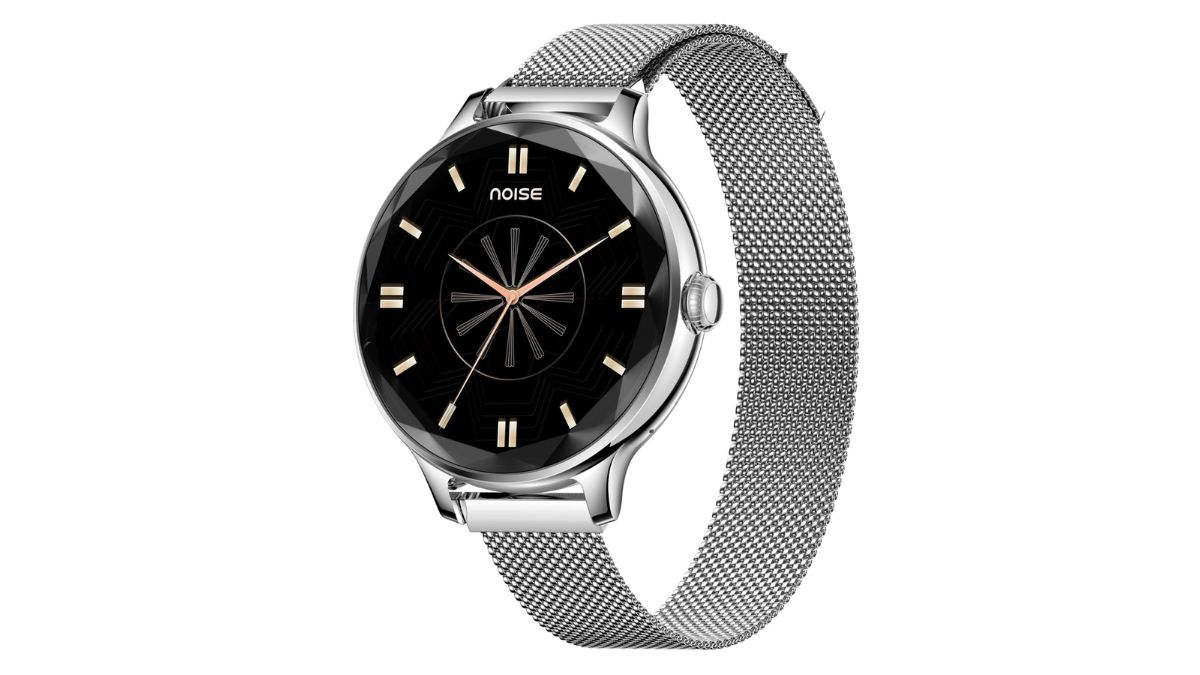 The price of the Noise Diva Smartwatch has been reduced from Rs.5,999 to Rs.3,499. This incredible deal is available on Amazon. The Noise Diva Smartwatch is currently 42% discounted on the online store. There are also bank discounts and exchange offers available. The exchange offer might save you up to Rs.3,300.
Noise Diva Smartwatch Specifications 
The NoiseFit Diva comes with Bluetooth calling as well as Noise Buzz. Users can view recent call logs and store up to 10 contacts. The outstanding resolution of the 1.1′′ AMOLED screen with AoD ensures a sharper and clearer viewing experience. Also, the smartwatch includes an AI voice assistant that connects with the user's smartphone assistant and is compatible with Siri and Google.
Several features for monitoring health are available on the NoiseFit Diva smartwatch. For active ladies, the battery can last up to 4 days on a single charge. The IP67 water and dust resistance of the smartwatch ensures longevity in any kind of environment.
Here's how you can avail this discount on
Noise Diva Smartwatch
Check out the deal on Amazon here!
Disclaimer: This article is for informational purposes only and is not professional advice. No compensation was received for writing this article. This article contains affiliate links, we may receive a commission on purchase. Please review the details on the official website before making a decision. Business Upturn takes no responsibility for inaccuracies or errors in this article.
Follow us on our WhatsApp channel for regular updates – https://whatsapp.com/channel/0029Va8uo5REFeXkUBFHVt0R