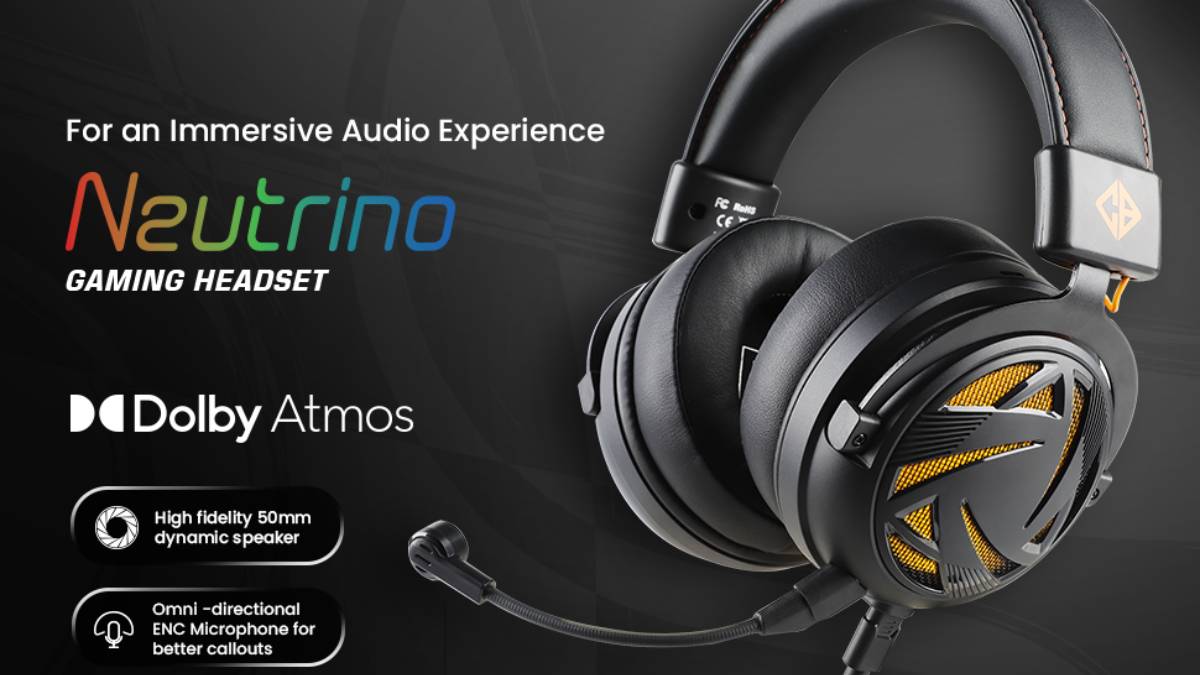 Cosmic Byte Equinox Neutrino gaming headset is available on Amazon with a limited time offer. The product with MRP of Rs. 8,999 is being offered for 50% which brings it down to Rs. 4,499.
Specifications about Cosmic Byte Equinox Neutrino gaming headset:
The gaming headset is compatible with PC, PS4, PS5, mobiles, tablets, Xbox. Dolby Atmos will work only on Windows PC and 7.1 surround will work with other devices using USB. The Dolby Atmos will allow the user to have immersive sound experience.
Tri-Input: You can connect the headset using USB-A, USB-C and 3.5mm aux cable included with the package of wide range of device.
High Fidelity 50mm Dynamic Driver: This feature will allow the user to have the experience sound as original as it could be. With accurate placement, good bass, and crisp clarity for an amazing experience.
Omni-directional ENC: The detachable microphone improves the quality of streaming and recording, so you won't have to reduce the background noise in the room.
Disclaimer: This article is for informational purposes only and is not professional advice. No compensation was received for writing this article. This article contains affiliate links, we may receive a commission on purchase. Please review the details on the official website before making a decision. Business Upturn takes no responsibility for inaccuracies or errors in this article.