Image credit: CBR/ Twitter
Diwali, the festival of lights, is one of the most loved and celebrated occasions in India. It is also known as 'Deepavali' and marks the victory of good over evil. It is celebrated with diyas, crackers, sweets, decorations and lights. This year Diwali will be celebrated on 4th November 2021.
We all love to show our love to friends, families, and relatives and this could be done through sending them beautiful gifts on this Diwali, and in-country like India Diwali Celebration is incomplete without sending gifts for beloved.
Gifting ideas for Diwali 2021 –
Lakshmi and Ganesha bring health, wealth, and prosperity to the life of people. It will not only give a vibrant touch to the pooja room but will make the festival Diwali as memorable for your loved ones. You can gift metal idols, or idols made by artists with an illuminating diya to the people you really care about and make their life hurdle-free.  It is sure to bring a wonderful smile to the face of your dear ones and they will appreciate your smart gift choice.
The positive effect of the Lucky Bamboo plant differs from the number of Bamboo stalks. The layered bamboo can be used as an expression of love and doubles luck. The Bamboo comes with a vase that can be used later as a decorative item or for storing your small knick-knacks. The gift will be perfect for Diwali for bringing prosperity and good luck to your loved ones' life.
Let's take a healthy route. Instead of gifting a box of sweets, gift a Thali which contains Dry Fruits including Almonds, Raisins, and Cashew nuts. A happy heart means a happy life. As a healthy gift option, Dry fruits can be a precious one for your loved ones and wish them a healthy Diwali. Send generous amounts of almonds, cashew nuts, and raisins to them in their celebratory time and let them know how much you care for them.
Chocolates are something that everyone loves, and gifting your loved ones a sweet indulgence with this delicious chocolate box which may consist of some chocolate bars,  Milk chocolate bars, and Crunch chocolate bars. All these delicious chocolates can be wrapped beautifully in a signature box to make your loved ones feel very special.
Earthen pot diyas are being made with so much of love by our Indian artisans who are masters of our traditional pottery. This diyas could be given to your loved ones as a symbol of love and light which you wish them on this Diwali. This Diyas will make the house look even more beautiful as it is made naturally without any chemicals and contains the smell of Indian soil. You can gift your loved one's sets of diyas and for sure they will love it!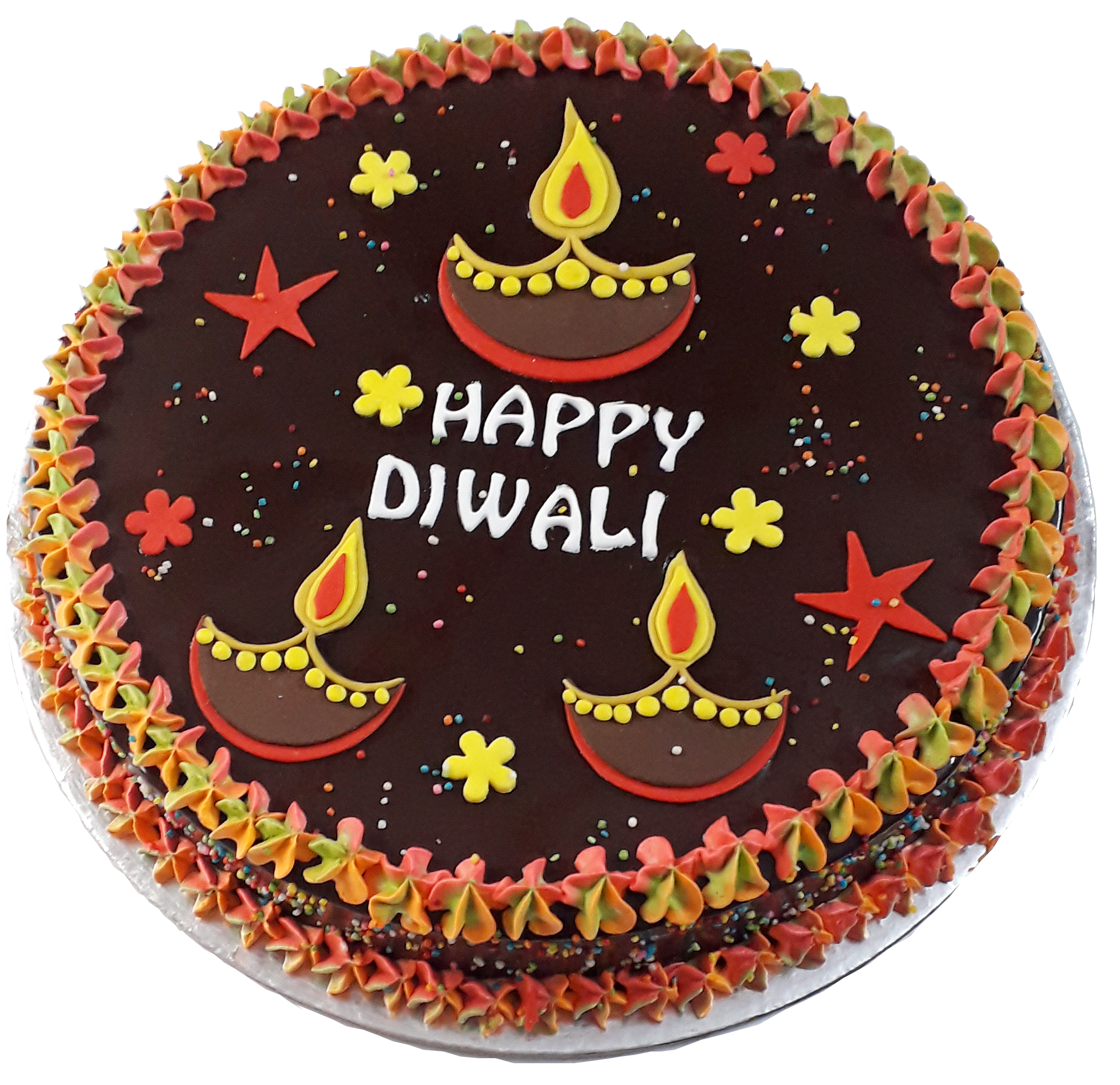 Diwali Cravings are irresistible, so make it Unique with Mouth Melting Diwali Happiness Cake. You can send cakes to your loved one with beautiful design and flavour and by adding a lot of love into it, this gift will bring a smile to your loved ones face.
You might find candies and desserts in other countries but Indian sweets, or 'mithai', is so different from all of them, and are often considered more "sweetmeats". Laddu (or laddoo), little balls made with flour, ghee or oil and sugar and often nuts of fruit like raisins, Barfi, a kind of fudge made with condensed milk, Gulab jamun, almost like Donut holes served in a sweet syrup will be loved by every Indian. Send them sweets as a gift and wish their life to be sweeter than the sweets.
Laxmi Ganesha Silver Coin:-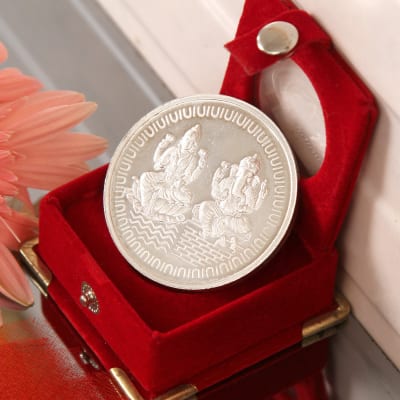 A perfect gift to someone special is a Lakshmi and Ganesha silver coin. The silver Lakshmi and Ganesha coin can be used for Pooja or as a collectable during festivals and special occasions. The coin will stay with your loved one's for a lifetime and they are going to remember the precious gift by you forever.