Fans may start wondering when we'll see the original Oppenheim Group cast after seeing a fresh lineup of gorgeous realtors on Netflix's newest reality show, which premieres this week. The good news is that Netflix has decided to renew Selling Sunset for a sixth and seventh season, which means we will undoubtedly return to the West Hollywood office.
It was reported that Christine Quinn, one of the show's major characters, had left. The previous season was quite combustible, with Jason and Chrishell falling in love and then breaking it up before the reunion.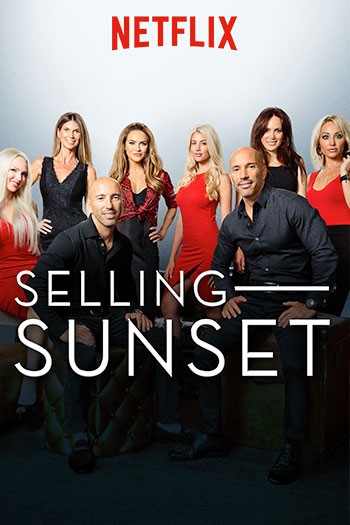 Selling Sunset season 6 release date
The Oppenheim Group cast hasn't been seen in a while, but the good news is that Selling Sunset has been picked up for a sixth and seventh season! Chrishell Stause, the star of the reality series, confirmed the information on Instagram and stated that "filming on season 6 begins this summer."
Although Netflix hasn't given the next sixth season official release date, filming is probably going to happen over the coming few months, and based on prior series, it might be available on Netflix six months from now.
In light of this, Selling Sunset season 6 is probably going to premiere in or around May 2023.
Selling Sunset season 6 cast
The cast of Selling Sunset season 6 has not yet been confirmed by Netflix, although it seems probable that Jason Oppenheim, Brett Oppenheim, Chrishell Stause, Mary Fitzgerald, Heather Young, Davina Potratz, Amanza Smith, and Emma Hernan will all be back. Christine Quinn won't be returning to Selling Sunset for seasons 6 or 7, according to TMZ, so it's unlikely that we'll see her there again.
This isn't entirely unexpected given that Quinn skipped the previous Selling Sunset reunion and Jason Oppenheim said there was "no place for her at The Oppenheim Group." The Oppenheim Group website no longer lists her as a real estate agent.
Quinn isn't the only realtor to have left the show; Maya Vander also announced through her Instagram story in June that she had decided to leave the show after moving to Miami with her family, despite the fact that it had "not been an easy decision." She continued by telling Us Magazine that she believes she's "I'm always going to regret leaving the show, but at the end of the day, my family and taking care of myself are my priority, she continued. With my miscarriage, I clearly had a really stressful [year], so I believe I made the correct choice."
Given that Chelsea Lazkani and Vanessa are now listed as agents on the Oppenheim Group website, it seems likely that they will rejoin Selling Sunset.
Selling Sunset Season 6 Plot
The reunion that took place earlier this year left fans with many unanswered questions, despite the fact that we don't know much about Selling Sunset season 6. In the upcoming season, Chrishell Stause's new relationship with singer G Flip and how she manages to work with her ex-boyfriend Jason Oppenheim should be explored.
Adam DiVello, the show's creator, told E! News that he has spoken with Chrishell about including G Flip in the next series. Chrishell has been such a tremendous sport with us from day one, giving us everything from her divorce from Justin Hartley to her romance with Jason [Oppenheim] and her baby adventure,' he added in July.
Regarding the other realtors, Heather Young revealed earlier this year via Instagram that she is expecting a child with her spouse Tarek El Moussa in the early months of 2023. We'll probably follow the couple as they experience their pregnancy because filming is scheduled to begin around this time.
Selling Sunset Season 6 Episodes
While it has not been confirmed yet, season 6 is most likely to have around 10 episodes.