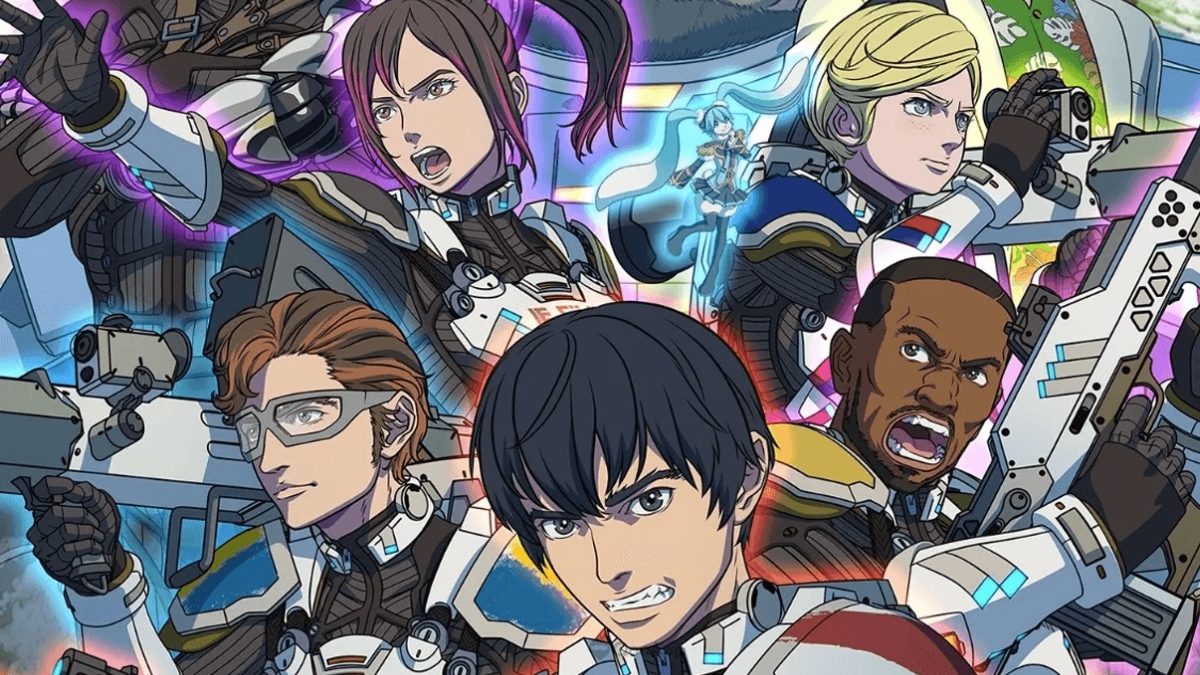 What's on Netflix
As the summer season is going into an increased dense temperature, the vacation period has just begun and to make it an exciting one, we have got a list of thrilling animes that will be coming up this month and would get you on the edge the entire time. Let's have a look at the animes which will make it to your home screens this May.
1. Ultraman final season
#ULTRAMAN FINALシーズン
5月11日よりNetflixにて全世界配信!

配信まであと1週間!
ラストまで見届ける準備はOK?#ウルトラマン #ネトフリアニメ pic.twitter.com/lhLfLQ4DaE

— Netflix Japan Anime (@NetflixJP_Anime) May 4, 2023
Ultraman is a Japanese anime adapted from the manga of the same name and written by Eiichi Shimizu. This will be the last and final season of the amazing science fiction series. Fans will be excited to know that two more characters will make a special appearance in the finale season. The anime focuses on a superhero and how he endures his powers to fight against the biggest enemies on Earth.
Release date: 11th May
2. Psycho-Pass Providence
『劇場版 PSYCHO-PASS サイコパス PROVIDENCE』5/12全国公開!
映画館座席予約そろそろできるかも? pic.twitter.com/igVc48Sh4G

— 橋野サル🌸「特『刀剣乱舞-花丸-』~雪月華~」コミカライズ (@saruink) May 9, 2023
Psycho-Pass Providence is an upcoming crime drama anime movie directed by Naoyoshi Shiotani. The movie is set in a dystopian time wherein Japan is led by the Sibyl System. The protagonist Akane Tsunemori is an officer under the Ministry of Welfare Public Safety Bureau's Criminal Investigation Department. The story takes an interesting turn when she receives a report that an incident has occurred on a foreign vessel and this is the beginning of a mysterious case.
Release date: 12th May
3. Yakitori Soldiers Of Misfortune
Netflix Adds Yakitori: Soldiers of Misfortune Anime, Final Ultraman … – Anime News Network https://t.co/12xytKaaaD

— ストーム@嵐 (@crrdyt8j) May 8, 2023
This is the upcoming anime to stream on Netflix but the release date for the same hasn't been announced, although it has been known that it will release in May. The main character Akira joins the Yakitori soldier force wanting to change his life and the quest for something bigger. But what does fate have in store for him?
4.  Amrita No Kyouen
Preview images were revealed for the upcoming horror movie, "Amrita no Kyouen", a prequel to "Aragne: Sign of Vermilion", will premiere on May 26, 2023 in Japanese theaters.#アムリタの饗宴 #アラーニェの虫籠 #ara_mushi #ARAGNE #AnyTube21 pic.twitter.com/GrRWnioIy7

— AnyTube News ☕︎ (@AnyTube21) October 21, 2022
Amrita No Kyouen is a film directed by Saku Sakamoto. The story revolves around a school girl Tamahi and one day when she is returning home from school with her friends they encounter strange happenings trying to navigate through a massive building and finding out the reason for such events.
Release date: 26th May