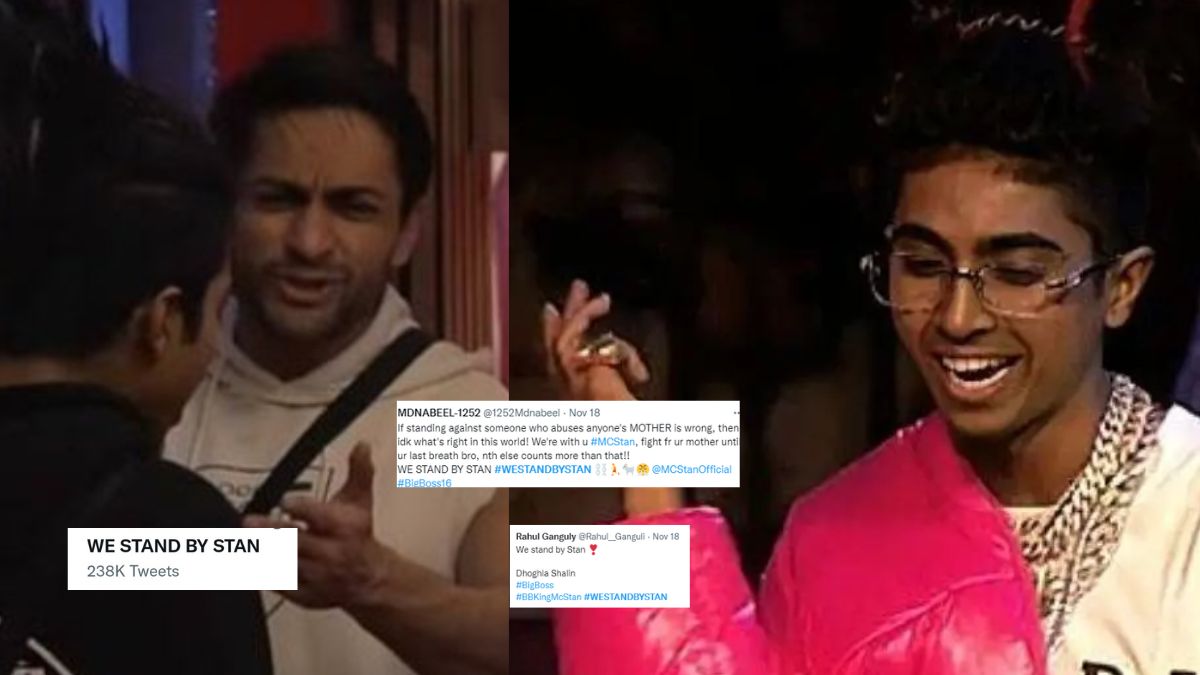 The most recent episode of Big Boss 16 was a shocking turn of events, with the house witnessing its biggest fight of the season between Mc Stan and Shalin Bhanot. Every contestant was shaken by the recent events in the Bigg Boss 16 house. As Shalin provoked the rapper by using harsh words about his family, particularly his mother, Stan's reaction resulted in a fight between both contenders, causing havoc. Fans of MC Stan have been outraged at Shalin's unruly behaviour and use of harsh words just to provoke him since the episode featuring the unwanted fight aired.
Now, the fans are coming down to their Twitter handle to showcase their support in huge numbers. On Twitter, the hashtag #WeStandByStan is currently trending. It demonstrates the rapper's undeniable popularity and how his devoted fans never hesitate to lend him their support when it is required. A fan stanning Mc stand wrote, "If standing against someone who abuses anyone's MOTHER is wrong, then idk what's right in this world! We're with u #MCStan, fight for ur MOTHER till ur last breath bro, nth else counts more than that!! WE STAND BY STAN #westandbystan." While another fan said,"We stand by Stan  Dhoghla Shalin." with a heart emoji. 
Which side are you on in Shalin Bhanot and MC Stan fight? Let us know!