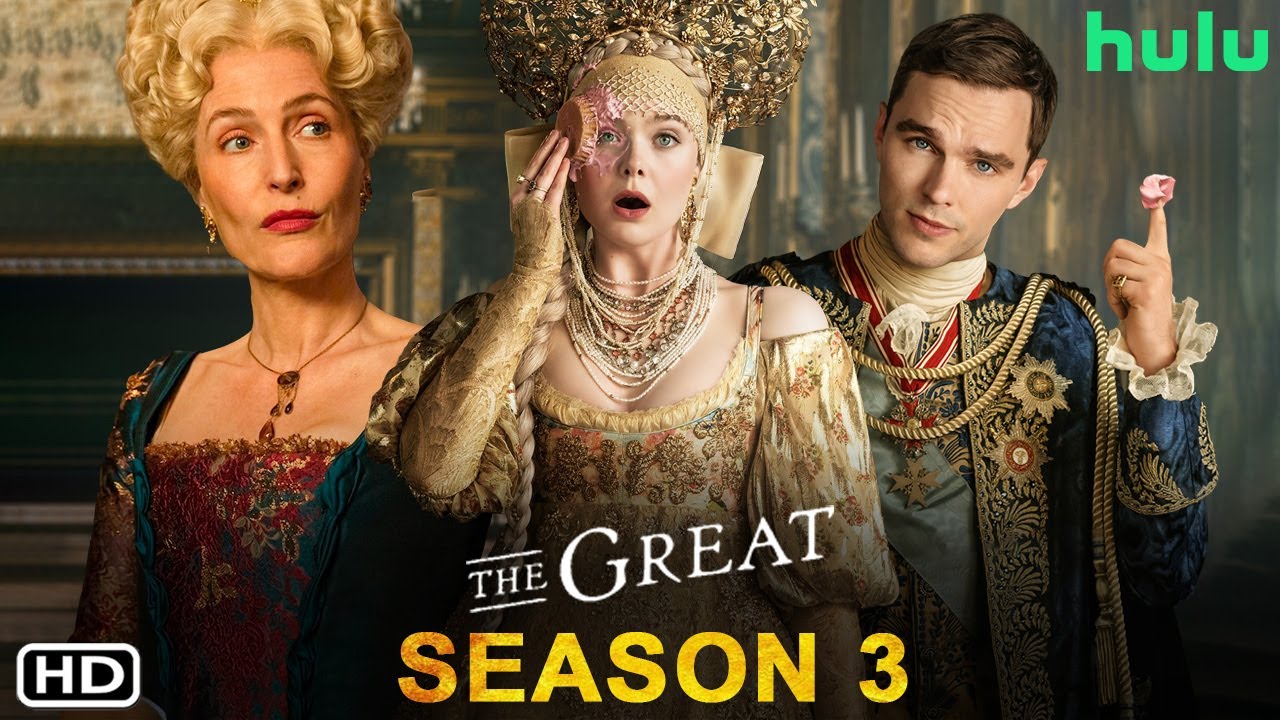 The renowned anti-historical TV series, based on the life of Catherine the Great, the longest-reigning female queen in Russian history, has been successful in luring viewers who enjoy romance and drama since 2020.
The Actor and Actress who played the role of young Catherine the Great and her husband Peter, were nominated for Best Actor and Best Actress in a Comedy Series respectively.
In an emotional Instagram post, Fanning wrote, "I can't put into words what The Great means to me." Following her nomination, she also added, "To be recognized for playing Catherine, a character who has shaped me personally in so many ways, is a moment I will never forget."
The Great Season 3: Is it happening?
Season 3 of The Great has already been announced back in January 2022 by Hulu. It's time to see Elle Fanning come back as Catherine and Nicholas Hoult as her pompous husband Peter.
The third season consists of 10 episodes. Fanning and Hoult both will be back and as for now, there's no other information about the series.
Cast: The Great Season 3
Elle Fanning (Catherine the Great)
Nicholas Hoult (Peter II of Russia)
Phoebe Fox (as Marial)
Sacha Dhawan (as Count Orlo)
Belinda Bromilow (as Aunt Elizabeth)
Adam Godley (as Archie)
Gwilym Lee (as Grigor)
Charity Wakefield (as Georgina)
Douglas Hodge (as General Velementov)
Bayo Gbadamosi (as Arkady)
Florence Keith-Roach (as Tatyana)
The Great Season 3: Plot
We have a general notion of what our beloved kings and queens will do in the future based on the cliffhanger from season 2. The plot of Season 3 is yet unknown.
But the second season of The Great was again another hilarious, risqué trip through history. The season focused on Catherine's (Elle Fanning) battle to be recognized as Empress and the fallout from her successful revolution. Peter (Nicholas Hoult), in the meantime, is coming to terms with who he is if he is not God's appointed emperor of Russia. Even though Catherine decided to save his life after the coup, their marriage was in shaky shape when their son Paul was born.
However, their friendship was finally improving going into the finale. Peter and Catherine were effectively co-parenting their newborn after Catherine finally acknowledged her love for him. One issue remained, though: Her mother Joanna (Gillian Anderson), who died after falling out of a castle window, had slept with Peter. If Catherine ever found out the truth—which, of course, she does—Peter knew it would be the end of everything.
Most likely Season 3 will have the two attempting to make up an agreement where they can both live together.
Release Date for Season 3 of The Great
As of February 2023, the release date for Season 3 hasn't been announced yet. But as it was announced by Hulu in January 2022, we know that the series has been renewed.