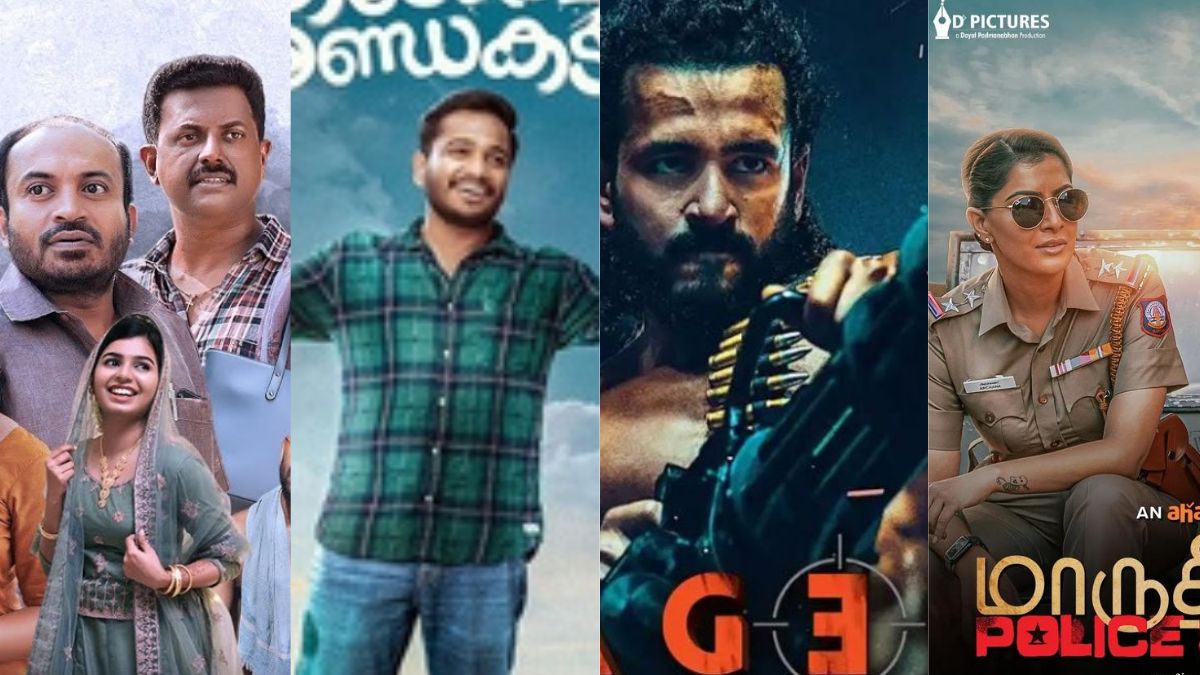 Some movies perform well, while others flop at the box office. Here is a list of a few movies that have recently been re-released or will be re-released on the OTT platforms.
1. Agent
Story: Ramakrishna 'Ricky' aspires to become a RAW agent since his childhood. His dream is almost fulfilled when he meets the Chief of RAW, Colonel Mahadev alias "The Devil", who assigns him to disguise himself as a rookie to capture Dharma alias "The God", a former RAW agent who turned from the agency and created his own crime syndicate in Budapest. He is planning to use "Super Cells" against India, with the alliance of Home Minister Jayadev.
Cast: Akhil Akkineni, Mammootty, Dino Morea, Sakshi Vaidya, and Vikramjeet Virk.
Platform and Release date: Sony Liv, 26 May 2023
2. Ayalvaashi
Story: A petty misunderstanding changes Thajudheen and Benny's relationship from friends to foes. Thajudheen goes above and beyond to prove his innocence but ends up making things worse for his loved ones.
Cast: It stars Soubin Shahir, Binu Pappu, Nikhila Vimal and Lijomol Jose
Platform and Release date: Netflix, 19 May 2023
3. Pookkaalam
Story: A couple in their late 90s, lead a happy life with a large family of four generations. On the day of their granddaughter's engagement an unexpected event sends them on a magical journey that will test their familial bonds.
Cast: Vijayaraghavan, Roshan Mathew, Jagadish Kumar and Suhasini Maniratnam.
Platform and Release date: Disney+ Hotstar, 19 May 2023
4.Emi Sethura Linga
Story: Bhanu Prakash is a very simple person who plays the hide and seek game in which he hides his ambitions and couldn't seek anything.
Cast: Gnaneswari Kandreula, Vinod Varma
Platform and Release date: Aha, 19 May 2023
5. Ile Owo
Story: Busola has forever been unlucky with love. Pressure by society and her parent to tie the knot as a means to lift her family out of poverty she finally meets Tunji – the perfect man. At first, Busola struggles to understand why a billionaire would choose to marry her but after she accepts his proposal of marriage, a series of increasingly disturbing discoveries lead her to a truth she could never have imagined.
Cast: Bukunmi Adeaga-Ilori, Lani Adebayo, Ademola Adedoyin, Bisola Aiyeola, and Lizzy Akemu
Platform and Release date: Netflix,  19 May 2023
6. Kacchey Limbu
Story: A wilful young girl who is in the race of fulfilling dreams imposed on her by everyone and being at the receiving end each time.
Cast: Rajat Barmecha, Radhika Madan, Ayush Mehra, Neeraj Pandey and Mahesh Thakur
Platform and Release date: Jio Cinema, 19 May 2023
7. Polar Rescue
Story: During a self-driving tour with his family in Northeast Changbai Mountain, De (Donnie Yen) accidentally lost his eight-year-old son, which changed everything for him.
Cast: Donnie Yen, Cecilia Han, Bing Jia, Xu Tang, Tianlai Hou, Guangyu Xu, Chenhan Lin, and Ming Hu
Platform and Release date: Book My Show, 19 May 2023
8. Maruthi Nagar Police Station
Story: Maruthi Nagar Police Station, which starts off on an interesting note, but soon fizzles out and ends as a generic thriller. However, what makes it slightly unique is the fact that most of this story unfolds within a police station.
Cast: Varalaxmi Sarathkumar, Santhosh Prathap, Mahat Raghavendra, and Subramaniam Siva
Platform and Release date: Aha, 19 May 2023
9. Kadina Kadoramee Andakadaham
Story: In the coastal region of north Kerala, a young man faces daily challenges. He must rise above it all to finally be happy.
Cast: Johny Antony, Anand Bbal, Basil Joseph, Indrans and Jaffer Idukki
Platform and Release date: Sony Liv, 19 May 2023