Fans know when they see a genuine artist, A personality that connects with them at the soul level with their songs. BTS, with their foot in the K-pop industry didn't just give fans magical songs to listen too, that were about topics that youth wanted to talk out loud about but also their hard work paved the way for other artists in South Korea.
Their first album, 2 Cool 4 Skool, made it abundantly clear that the this rookie boy band was going to be different and sing for change. Their songs ran with a theme, challenging the ideals of the society that pressurize kids into taking extreme steps like ending their life. BTS, with the theme they made music on and the amount of hard work they put into place gradually started to gain name in the world. bigger than Seoul and USA but which included fans from all over the world.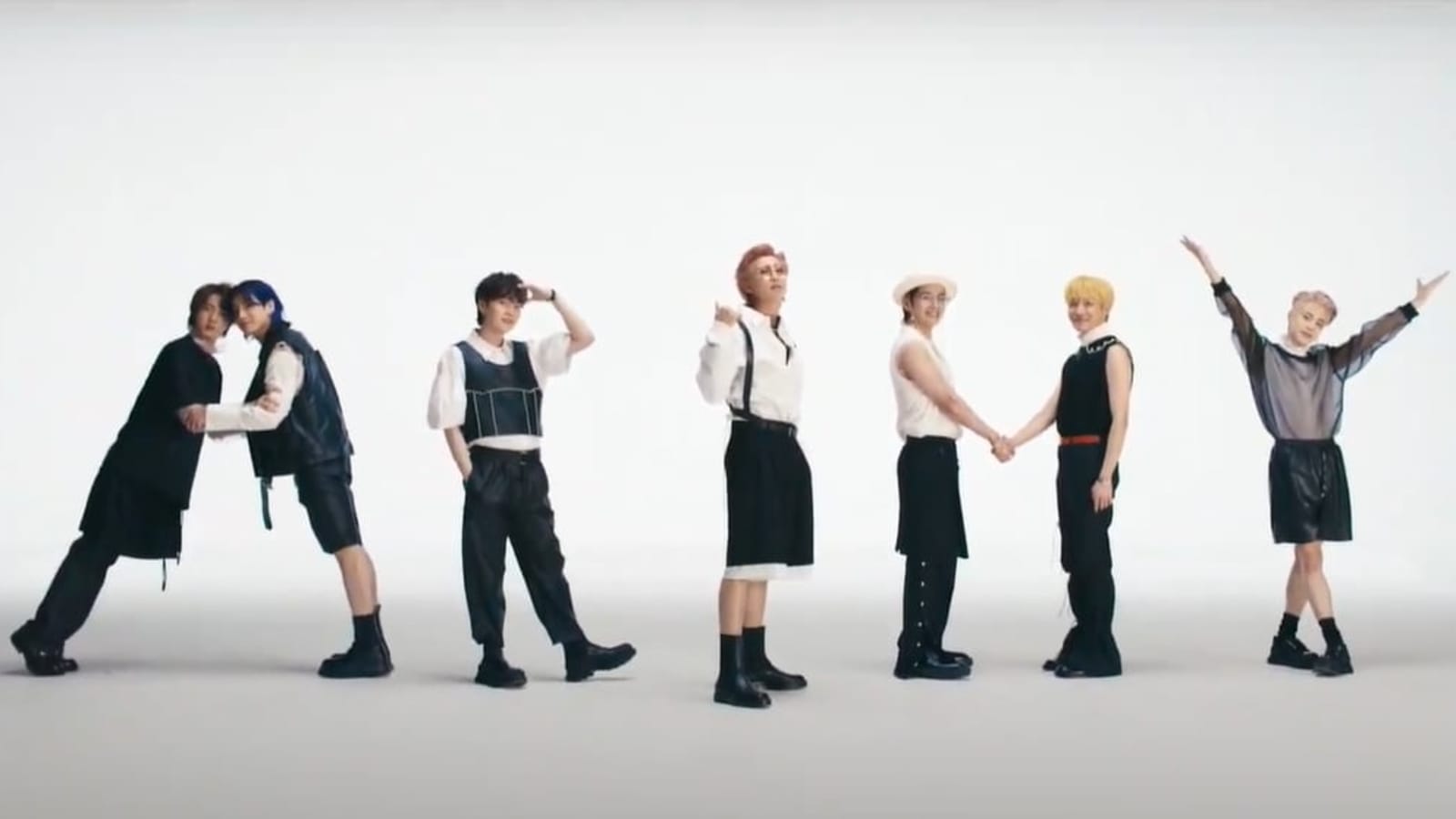 But with the love of ARMY, also came the fanatic behavior, which could neither be appreciated nor handled, V in one of his V lives mentioned that sometimes things even seem dangerous with such types of fans, "I should say this on our team's behalf. You know how we get on planes by ourselves? We fly on a charter flight. We actually want to fly on a regular flight. But when we travel long distance or short distance, fans may know beforehand that we will be boarding and sit next to us, or in front of us."
He went on, "There are those fans. In those private spaces, we don't get to relax as much as we want to. So we were a bit uncomfortable. [And] to be frank with you, we don't want you to do that. It's really scary."
Such fame is difficult to handle but BTS manages this tough task with grace and charm, in an viral interview with host Sakshma Shrivastava, Jimin replied to a question asking whether he feels the pressure of so many gazes over him, "Yes, we do have to be cautious and their is some pressure to some extent but it's a testament to how many people are paying attention to BTS and the fact that are words and actions can give positivity influence to someone, makes us happy. So, it makes us eager to give more positive influence impact."
Their are incidents that prove that having too much attention is not always the best, like once when Juckook was in middle of a V live, he recieved a call from a fan and he had to block the number immediately, "This is a call from a fan. It's saying 'You're doing a V-Live and I just called to check.' What I do is, I immediately block the call. I actually get a lot of calls from sasaeng fans." Sasaeng fans are those who are unable to appreciate a healthy distance between the idol's private and personal life.
BTS has won many accolades for their performances and record-breaking albums, as BTS puts it the best 'Another trophy, my hands carry 'em, Too many that I can't even count 'em, mic' drop.'
BTS is about to release a new song in collaboration with Coldplay, On September 24, called 'My Universe.'