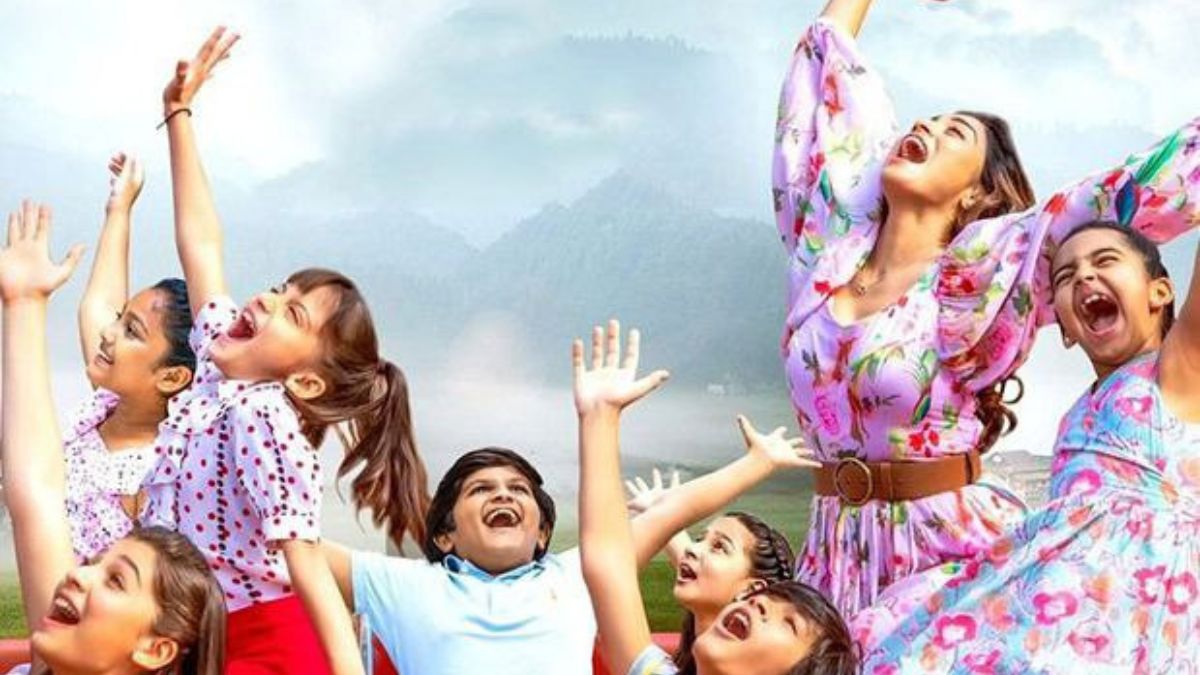 The first poster for the musical, which features Shriya Saran and a group of youngsters driving through the gorgeous areas of Goa, was released by the production team on Tuesday, March 28 at an event in Hyderabad, which was attended by renowned film producer and distributor Dil Raju.
The movie contains a total of 11 songs that drive the story, bringing the serious issue of academic pressure faced by young students in a light-hearted and amusing perspective through music. Three of the film's eleven songs, which were expertly incorporated into this Indian musical, are taken from The Sound of Music.
"The persistent pressure of performance on young students by parents, teachers, and society, more often than not, becomes the main obstacle in the child's growth. Though it is a serious subject, I have attempted to tell the story in an entertaining way through a truly musical format," said Paparao Biyyala, an IAS official with an inspirational enthusiasm for the film who makes his debut as a writer and director with Music School.
Welcome to a musical tale where music sheds the pressure of studies and discovers rhythm in life.

A school that will teach how to sway to the beats of our own individuality.@TheSharmanJoshi @shriya1109 @singer_shaan@yaminifilms @prakashraaj pic.twitter.com/A7CzU0Ip10

— Aditya Music (@adityamusic) March 28, 2023
The grandeur look of the film was captured by ace cinematographer Kiran Deohans. Graceful and vibrant dances are choreographed by Adam Murray, Chinni Prakash, and Raju Sundaram.  The cast includes debutant Ozu Barua and Gracy Goswami in critical roles. Another cast comprises Benjamin Gilani, Suhasini Mulay, Mona Ambegaonkar, Leela Samson, Bugs Bhargava, Vinay Varma, Srikanth Iyengar, Vaquar Shaikh, Phani Eggone, and many other child actors.
Presented by Yamini Films, Hyderabad, this multi-lingual film is shot in Hindi and Telugu, and dubbed in Tamil. It is releasing on 12th May 2023 by PVR in Hindi and Dil Raju in Telugu.