Kylie Jenner is among the celebrities showing their stuff in Paris for Paris Fashion Week. The reality star visited the Schiaparelli exhibition to cheer on her sister, Kendall Jenner, who walked the runway at the event's end. She wanted to look like a million bucks, and her outfit quickly went viral.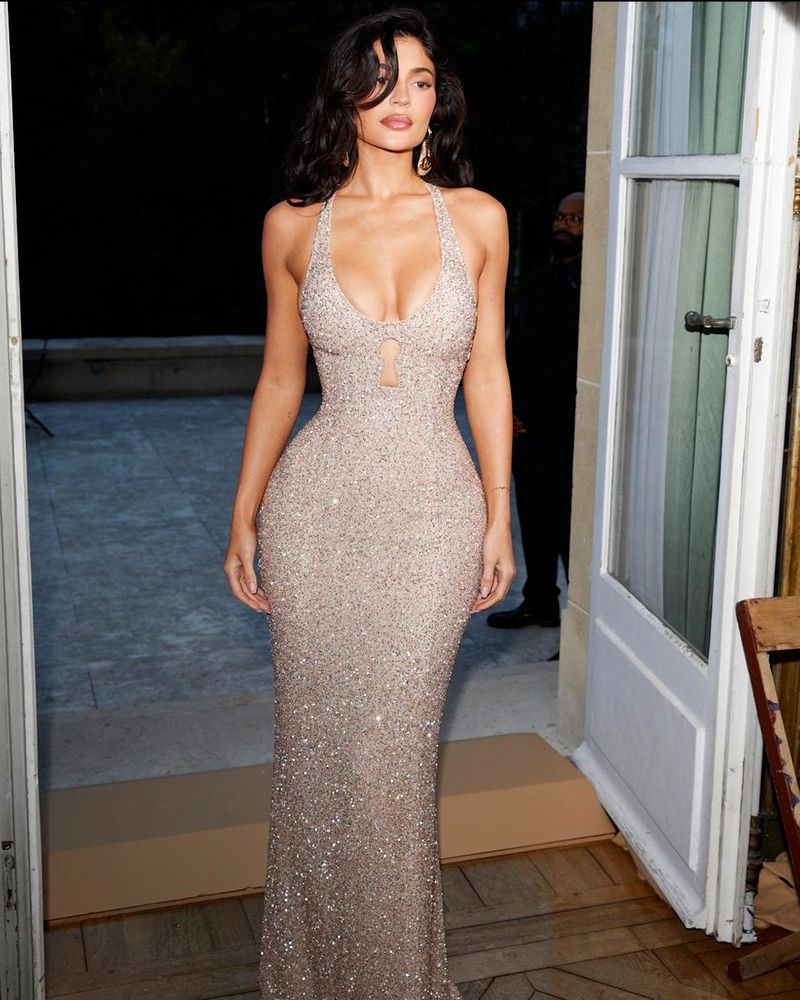 Credits: Instagram @kyliejenner
For the occasion, the 26-year-old evoked vintage Hollywood elegance in a skin-fitting, low-cut sequined gown. Kylie is currently in Paris with Timothee Chalamet, whom she introduced at Beyonce's show. (SEE VIDEO)
For months, the model and actor were spotted at each other's residences before making their romance public, which instantly went viral.
Credits: Instagram @kyliejenner
To Schiaparelli's spring-summer 2024 catwalk presentation, the Kylie Cosmetics founder wore a one-of-a-kind crystal halter-neck gown with a backless design and a keyhole cutout along the breast.
To acknowledge it, the entrepreneur wore a piece from the French label's collection, while her sister Kendall closed the show in a strapless red gown. Kylie kept her accessories to a minimum, choosing for earrings to enhance her sparkling look.
Credits: Instagram @kyliejenner
She finished the ensemble with cream-colored heels that clung to her toes and glowing makeup. The entrepreneur flaunted her lovely appearance in images posted to Instagram.
Credits: Instagram @kyliejenner
First, she released a video of herself posing for photos as she prepares to depart. Kylie utilised music from her Met Gala performance in 2019. "All right, let's go, family. It's time for the show! It's f**king showtime!" she said in the video, lipsyncing and smiling.
Meanwhile, according to sources, her relationship with Timothee Chalamet is going well, and she is confident and secure. They haven't made it official on Instagram yet.