Khai, the two-year-old daughter of Gigi Hadid and Zayn Malik, made a somewhat unusual debut yesterday on Yolanda Hadid's Instagram. Yolanda posted a latest picture of Gigi, herself, and Khai at the stable. One of the first instances that the general public has seen Khai as a young child.
Yolanda wrote about social media in her caption, saying, "Living life, present and in the moment…. After my 10 month social media detox I am trying to figure out a healthy way of connecting with my online community without making it a daily thing because posting and engaging in social media can take up too many hours of my day. Maybe [it's] the escape of the everyday struggles we all face but it also makes you disassociate from real life connections, missing out on real time conversations and blessings."
Yolanda's latest image was released not long after Gigi's ELLE interview, in which she discussed Khai's opinion of her, was made public.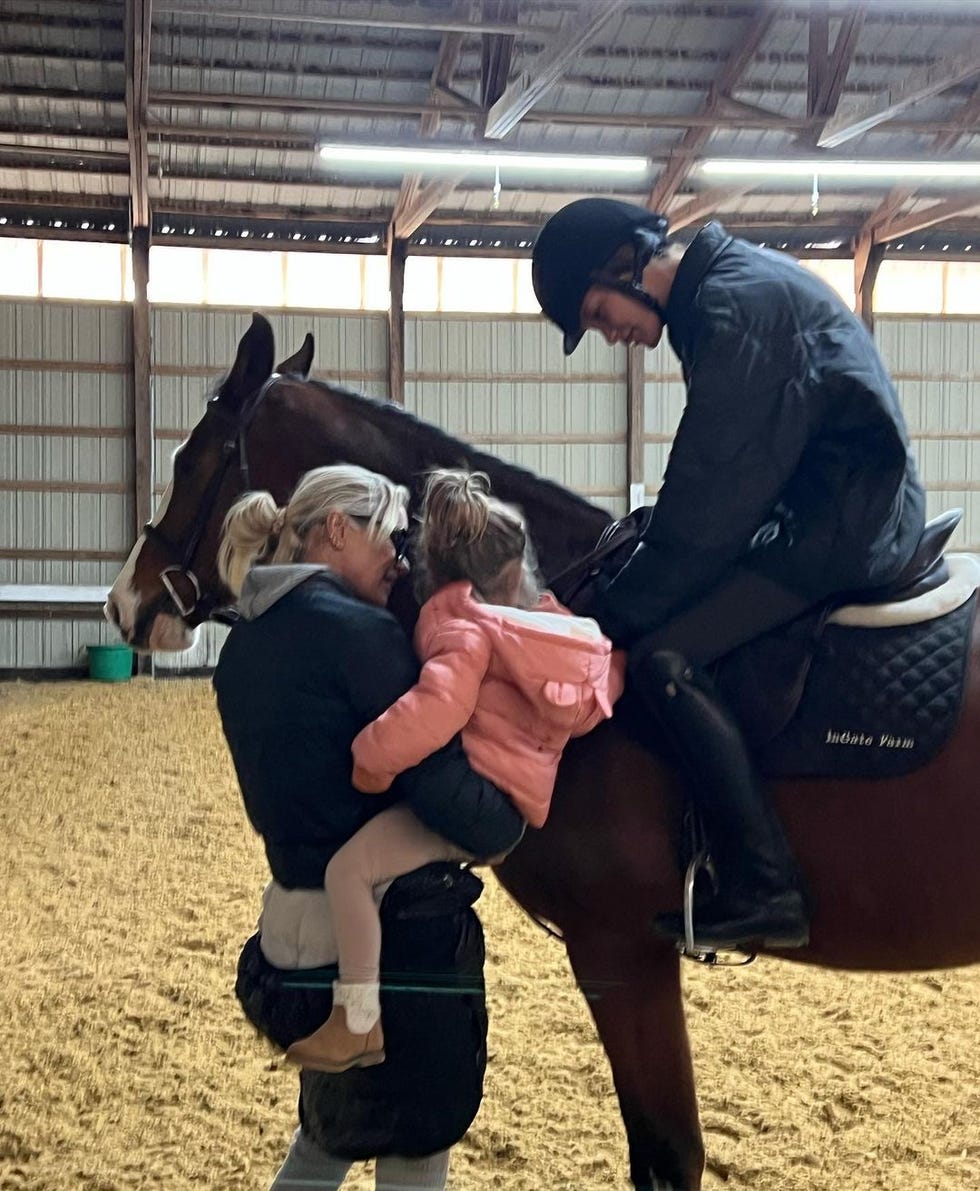 "She obviously sees me in every state and way, and whether she knows it or not, I'm going through and learning through life with her," Hadid said. "I think that she has a really realistic kind of 24/7, around-the-clock view. We're up chatting in the middle of the night if she's up; we're talking about, I don't know, random stuff, but it's fun. Having a daughter, although it shifted my life to make me really want to feel more settled, has also really made me appreciate the chaos as well. Being at shows and shoots and just being in the city again; being around friends [after] becoming a mom, with everyone also coming out of COVID—I have an appreciation for both sides of it."