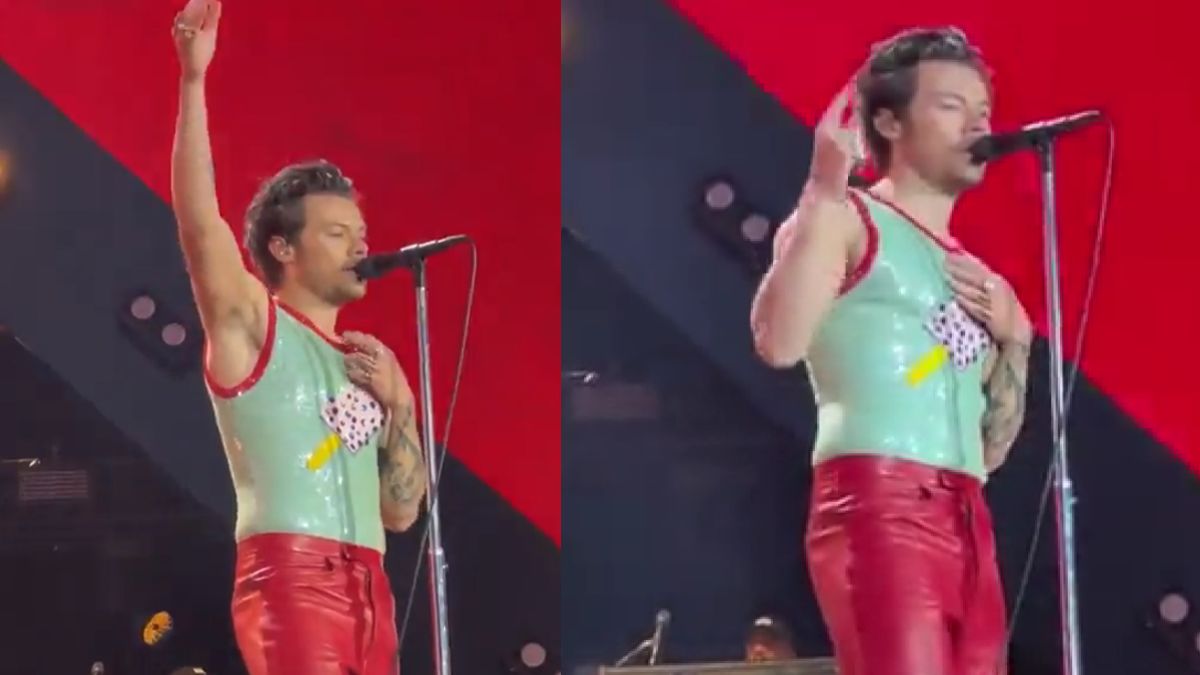 Harry Styles is back in full swing. The artist was last spotted on May 13 during the European leg of his global tour, which began on May 13 in Horsens, after an almost two-month absence. The crowd went wild when Styles stunned them with a performance of One Direction's "Stockholm Syndrome" "Wmyb" and "Best Song Ever" during the concert.
Harry Styles, Niall Horan, Liam Payne, Louis Tomlinson, and Zayn Malik have all worked on solo projects and made headlines throughout the years even if One Direction may be taking a long break.
One Direction formed in 2010 and competed on the U.K. edition of The X Factor, placing third, and went on to record four chart-topping studio albums: Up All Night, Take Me Home, Midnight Memories, and Four. However, after five years as a unit, Malik was the first to exit the group, making his announcement in March 2015.
Check out the tweets:
io sempre più convinta che prossimo concerto canta best song ever invece di stockholm syndrome pic.twitter.com/deIt1sG1wA

— Vi (@satellitvit) May 15, 2023
best song ever stockholm syndrome and wmyb in one show ??? he meant it when he wore that one direction shirt pic.twitter.com/0u7yNkR5ii

— ash || L❥VE (@sunfflouwerry) May 14, 2023
Best Song EverからのWMYBって流れが最高すぎて何度も聞いてる🎧 ̖́-

会場にいたら号泣しながら歌ってそう私(笑)

— 🐇 (@luv24_com) May 15, 2023
ME VOY A SUICIDAR LES CANTO BEST SONG EVER HARRY COMO PUDISTE https://t.co/ICY0vnCCvn

— Dayi🦇🖤 (@rainofgolden) May 15, 2023
STOLKHOLM SYNDROME AND BEST SONG EVER??? IN 2023!!😭 Harry styles ily

— gaby (@gBaby__md) May 15, 2023