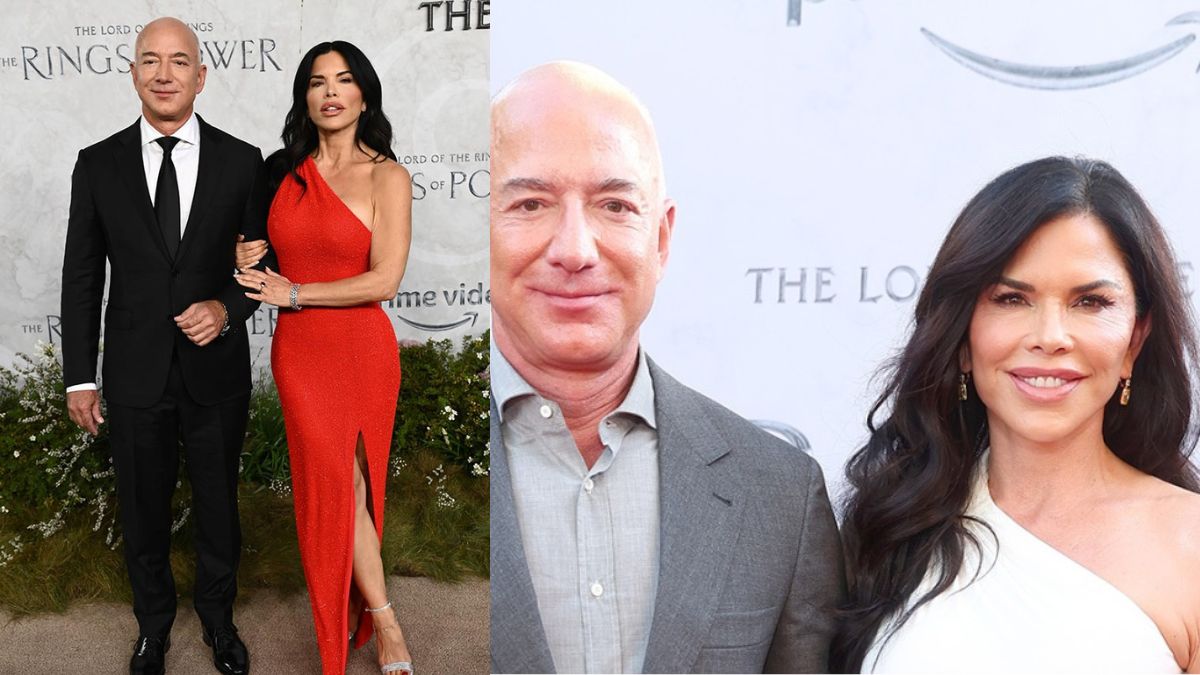 After Jeff Bezos announced his divorce from Mackenzie, his 25-year spouse, in 2019, Lauren Sánchez and Bezos made their relationship official for the first time. Sánchez was also divorcing her 13-year marriage to Hollywood tycoon and one of the industry's most influential agents, Patrick Whitesell. Since that time, Lauren Sánchez, a former entertainment reporter and news anchor, and Jeff Bezos have been inseparable.
In an interview Sánchez discussed their relationship openly. She said that their family is very similar to the Brady Pack. It is important to note that Jeff Bezos has four children, whereas she has three.
She said , " Living with Jeff is like having a master class every day. What he's really taught me a lot about is management". She also added that she gave him quite a few pointers on handling his business, and being a boss.
On 14th February that is Valentine's day Lauren shared various pictures of Her and Jeff and wrote, " My heart is full" in the caption.
As an entertainment reporter and news anchor, Lauren Wendy Sánchez rose to prominence. The 53-year-old media personality has appeared as an anchor on Fox 11 Ten O'clock News, a co-host on KTTV Fox 11's Good Day LA, and a guest host on The View. She has also worked as an Extra anchor and special correspondent.
Lauren and her ex Patrick were captured with Bezos in 2016 at the Manchester by The Ocean party. One of Whitesell's clients, Matt Damon, produced the film, which was distributed by Bezos' Amazon.
The Longest Yard, The Day After Tomorrow, Fight Club, and Ted 2 all featured Lauren Sánchez. One of Sánchez's three children, a son named Nikko, was born in 2001 during her previous relationship with Tony Gonzalez, a former NFL tight end. Along with Whitesell, she also has a son named Evan and a daughter named Ella.