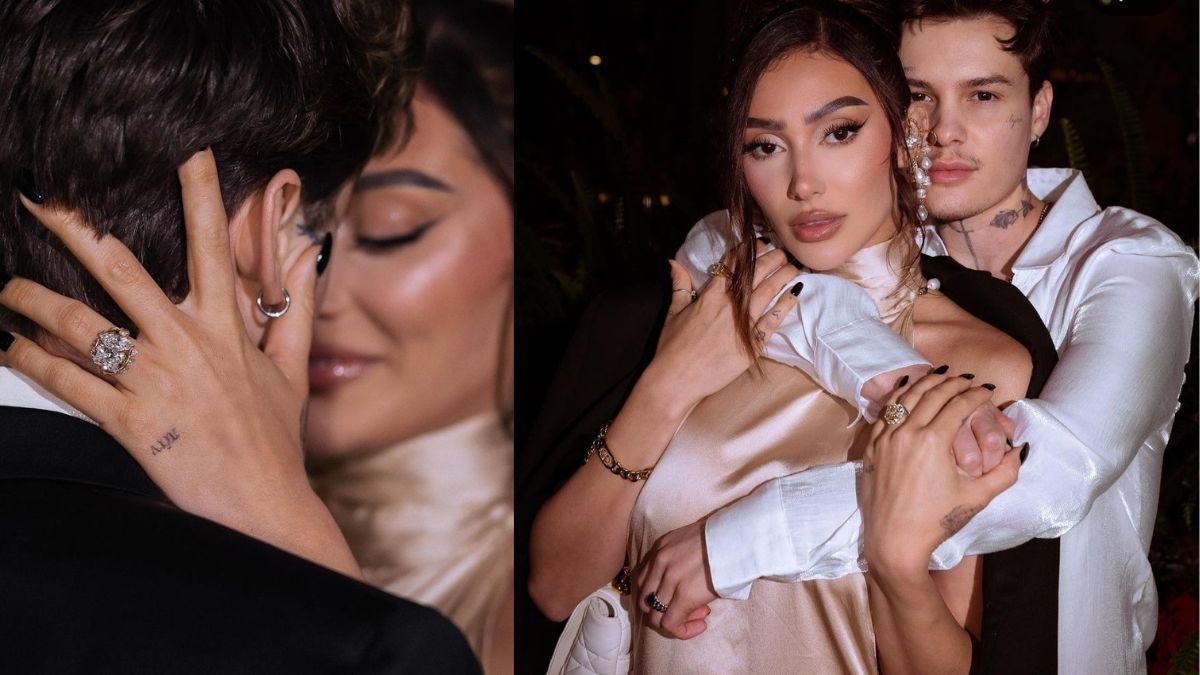 Credit: Francessa Farago Instagram
The transgender TikTok celebrity Jesse Sullivan and "Too Hot to Handle" actress Francesca Farago confirmed their engagement on Tuesday.
The good news was announced by Farago, who previously dated Vinny from Jersey Shore. She posted a series of pictures documenting their "magical night" on Instagram.
In their engagement photos, which were taken in a church that was lit by a large number of candles, the pair looked stunning.
Jesse, who uses the he/him pronouns, gifted his new fiancée with a stunning ring that had two enormous diamonds. The occasion was made even more remarkable by the presence of Farago's beloved white Pomeranian and Sullivan's teenage son Arlo.
Eventually, the influencer displayed her magnificent ring on TikTok, describing it as the most beautiful thing she have ever seen in her entire life. Jesse created the ring on his own. To create the sparkler for his future wife, he worked with Ring Concierge and was inspired by one of Francesca's favourite designs, Jackie Kennedy's engagement ring. She also displayed the ring she made for Jesse, which is made of an interwoven metal band and a sizable black gemstone.
Jesse had a paw print etched in her band, and Francesca gave Arlo a ring that was similar to hers but with a smaller stone. After receiving threats on social media for being a trans person, Farago recently defended her partner.
Francesca stated in a February interview with Variety that her trans partner frequently receives death threats on social media. To her, Jesse is a good parent to his kids.