zee5.com
Shahrukh Khan and interior designer Gauri Khan's daughter Suhana Khan,seems  to be leaving New York.She was studying studying in the New York University's Tisch School of the Arts.
In a recent Instagram post,Suhana along with few emotional lines,shares a black- and – white picture of a moving truck . "Dont worry.Even if you leave New York,you will always be a New Yorker",were seen written o the truck. Along with the picture,she add just a broken heart emoji as her caption.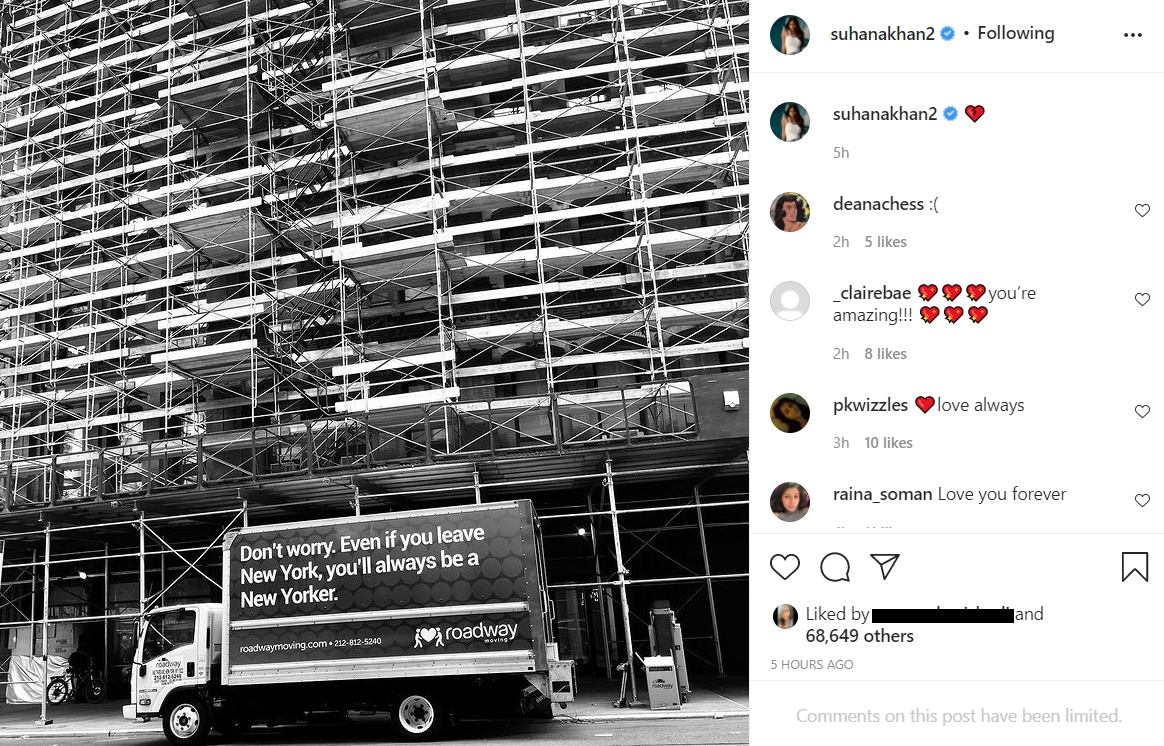 The cooments of her post were set to a limit,but many of  her frinds were seen wishing her luck for her future endeavors."You are going to do amazing thigs",one wrote,while another writes "Good luck girl!".With an emotinal feeling,one of the friend writes,"I refuse to accept this" with an cryng emoji.
In 2019,Suhana Khan moved to New York and since then has been sharing glimoses of her life in the city.From a day out with her friends to all the stunning views from her aprtment,she shared all.
Suhana studied at Ardingly College in England before moving to New York.In England she received an award for her contribution to drama.During her time there,she also starred in a shirt film named 'The Grey Part of Blue' and also had herself headlining a production of Romeo and Juliet.